Lucid Motors has appointed Steven David to the newly created role of senior vice-president of operations. David will head supply chain, logistics, manufacturing and quality at the luxury electric vehicle maker.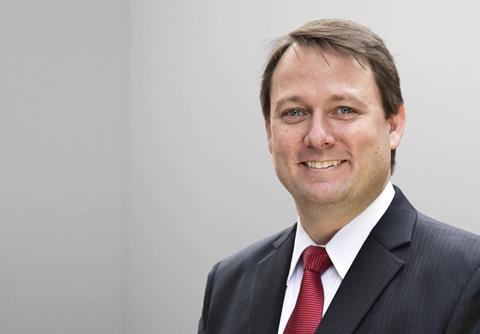 Lucid said that David will build more efficient and scalable systems enabling the company to ramp up production of its vehicles and expand the business worldwide. That includes the expansion of AMP-1, the carmaker's vehicle assembly plant in Casa Grande, Arizona, as well as future global operations locations.
David moves to role from Stellantis, where for the last year he has been head of component operations based in Detroit. Prior to that he spent 13 years at Fiat Chrysler Automobiles (now part of Stellantis) in a range of senior roles that included vice-president of manufacturing and vice-president of manufacturing engineering in Asia-Pacific. David has worked in association with Chrysler for more than 30 years.
"Steven's wealth of experience in manufacturing and operations will be a tremendous asset at Lucid," said Peter Rawlinson, Lucid's CEO and chief technology officer. "He will be based in Arizona at the centre of our critical manufacturing and logistics operations. This role is of significance as we continue to scale the company with precision, quality, and speed."
Peter Hasenkamp, vice-president of supply chain, Peter Hochholdinger, vice-president of manufacturing, Walter Ludwig, vice-president of global logistics, and Nic Minbiole, vice president of global quality, will now report to David.
Steven will have his work cut out for him. Lucid has revised its production outlook for 2022 to between 6,000-7,000 vehicles, half the number it originally forecast. The company is dealing with supply chain and logistics problems that are affecting the wider industry, including the shortage of key components such as semiconductors. At the same time, demand is strong, with over 37,000 reservations made according to Lucid, representing potential sales of approximately $3.5 billion.
"Our revised production guidance reflects the extraordinary supply chain and logistics challenges we encountered," said Peter Rawlinson, Lucid's CEO and CTO. "We've identified the primary bottlenecks, and we are taking appropriate measures – bringing our logistics operations in-house, adding key hires to the executive team, and restructuring our logistics and manufacturing organization. We continue to see strong demand for our vehicles, with over 37,000 customer reservations, and I remain confident that we shall overcome these near-term challenges."
Among recent key hires were Walter Ludwig, who was appointed vice-president of global logistics, and ex-Tesla supply chain leader Evelyn Chiang, who has taken up the role of vice-president of process transformat