Daniel Harrison is joining the B2B media business which owns a portfolio of brands and channels including Automotive Logistics, Automotive Manufacturing Solutions, Car Design News and automotiveIT International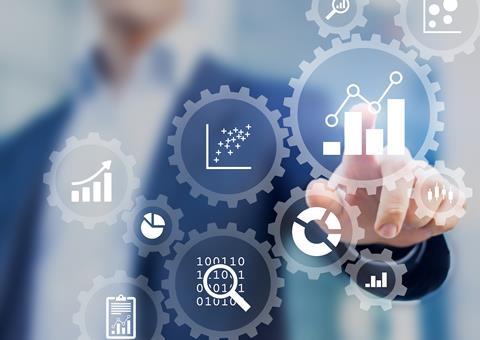 Harrison, an experienced market researcher and analyst, will work with Ultima Media's editor-in-chief, Christopher Ludwig, to help shape the creation of a new business intelligence offering, providing insight, data and analysis relevant to the company's four B2B automotive media platforms (Logistics, Manufacturing, Design and IT).
Harrison will take a lead on sourcing and analysing data, producing trend insights, market reports and forecasts that will be shared and distributed across all relevant B2B automotive brands and channels – including Automotive Logistics' publications and events.
More specifically, Ludwig and Harrison will develop an automotive business intelligence unit that will provide deep analysis on the fast pace of change across the automotive value chain. Focus areas will include how vehicle electrification is changing manufacturing and logistics, ways that design and technology is reshaping customer and user experience, developments on pricing and cost across the supply chain, and much more.
The unit, created as part of managing director Gavin Miller's business strategy, will work closely with the editors and business directors of Automotive Logistics, Automotive Manufacturing Solutions, Automotive Logistics, automotiveIT International and Car Design News to identify trend and analysis topics. For Automotive Logistics and Finished Vehicle Logistics, this will include working closely with editor Joanne Perry and publishers Louis Yiakoumi and Matt Allard.
Each of these brands already has significant global audiences and deep networks of key decision makers, suppliers and solutions providers in their disciplines.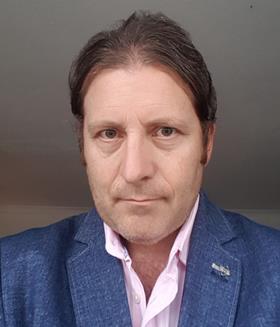 Harrison brings more than ten years' experience in research and market intelligence, having led on the production of in-depth market reports, with specialist focus on the automotive and electronics sectors, as well as experience in aviation, cybersecurity, IT, telecommunications and more. He was most recently head of reports for Visiongain, where he oversaw the production of 200 market intelligence reports annually. He was also the lead analyst for the company's automotive reports.
Harrison said: "I'm delighted to be joining Ultima Media, a business in transition, with the objective of helping global B2B automotive operators grow their business through data, insight and intelligence. The rapidly changing global automotive landscape requires a very real focus on providing the market, our audience and our customers with analysis, data and intelligence and I'm delighted to be joining the business at the start of that journey."
Christopher Ludwig pointed to rising demand for trend analysis and insight that goes beyond headlines and buzzwords. "Our audiences and partners tell us that they want practical, data-driven insight to help them navigate and understand a complex and changing market, whether that is capitalising on opportunities in connected technology, designing products to keep pace with global markets like China, re-evaluating the automotive supply chain or dealing with margin pressure," said Ludwig.
"Daniel brings to Ultima precisely the analytical, research and data skills that we need to help our audience and commercial partners to navigate through these challenging but exciting times."
About Ultima Media
Ultima Media's automotive manufacturing, logistics, design and IT Technology platforms each provide the industry and its audiences with global news, stories, insight, intelligence and connections, 365 days a year. Our portfolio of magazines, websites and events channels underpin each of our platforms to inform, educate, inspire and make connections, whether you are a vehicle-maker, parts supplier, service, software or equipment provider across the supply chain, logistics, design or IT value chain.
Ultima Media is owned by Süddeutscher Verlag and the SWMH Group, one of Germany's leading publishing, media and services company. Its portfolio includes national and regional newspapers, including the renowned paper of record, Süddeutsche Zeitung, as well as international B2B media and professional services.