Kerstin Enochsson has expanded her role as chief procurement officer at Volvo Cars to include responsibility for the company's supply chain operations, while Chris Godfrey is now head of global logistics and operations. The carmaker has now merged its procurement and supply chain departments.
"In recognition of the strong connection between procurement and the supply chain, and the fact that the global supply chain landscape has never been more complex and challenging to navigate, the two functions have been merged," said Volvo Cars. "Kerstin Enochsson will lead the new function and be a part of the group management team."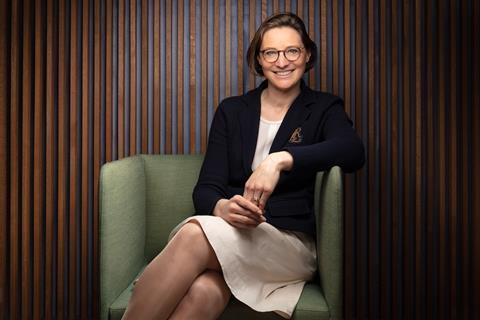 As chief procurement and supply chain officer, Enochsson takes on additional responsibilities previously held by Martin Corner, who was vice-president of global supply chain management (SCM) until he left for Aston Martin Lagonda in April this year. Since then, supply chain management has been overseen by Chris Godfrey, who led operations planning in parrallel.
Godfrey is now head of operations planning and logistics, leading on Volvo's global logistics across Europe, Asia and the Americas. He reports to Enochsson under the new organisation.
Procurement and supply chain are still part of Engineering and Operations, which also groups together R&D, Manufacturing and Quality, and is led by Javier Varela.
"Strong supply chain management and orchestration will ensure our supplier footprint is fit for purpose and that our production planning is optimised to our commercial objectives," said a spokesperson at Volvo Cars. "It also ensures parts are delivered to our plants on time and that our cars reach their end customers in line with expectations."
Enochsson's expanded role follows the news in September this year that Anders Zobbe has taken up the role of global head of inbound logistics engineering. At the same time it was announced that Richard Campbell had taken over as global head of packaging. Both report to Sean Bricknell, head of global inbound logistics and packaging at Volvo Cars.
It was also announced in April this year that Giulia Gherardi had moved from her role as head of global distribution transformation to take over as head of outbound logistics at the carmaker.
Chris Godfrey will speak at the 2023 Automotive Logistics and Supply Chain Europe conference in Bonn, Germany next March, where he will also be joined by head of global inbound logistics, Sean Bricknell