Unions representing US rail workers have agreed to a deal on pay and conditions with the main US Class 1 rail freight providers, averting the threat of strike action across the network. The three unions collectively represent around 60,000 workers. The agreement is now subject to ratification by those unions' members.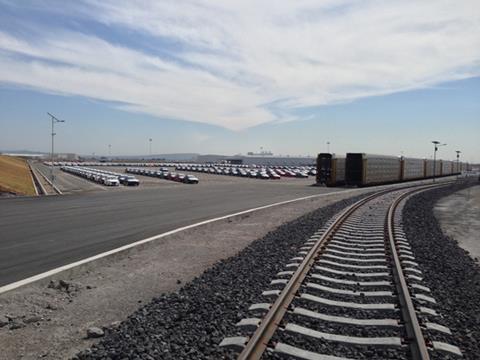 The deal provides rail employees with a 24% wage increase over a five-year period from 2020 to 2024, including an immediate average pay out of $11,000. It follows settlement recommendations made by the Presidential Emergency Board (PEB) back in mid-August this year. The PEB mediates industrial disputes and collective bargaining.
In August, a deal was drawn up with the National Carriers' Conference Committee (NCCC), representing the rail freight operators and railroads. Rail unions had 30 days from then to agree to the deal or reopen the dispute, beginning September 16. The unions involved are: The Brotherhood of Locomotive Engineers and Trainmen Division of the International Brotherhood of Teamsters, the International Association of Sheet Metal, Air, Rail and Transportation Workers – Transportation Division; and the Brotherhood of Railroad Signalmen.
With strike action averted, rail companies are restoring full services. That includes Norfolk Southern, which said that it was moving immediately to resume normal operations and restore services that had been curtailed in anticipation of a potential strike.
BNSF said it had lifted actions controlling the movement of hazardous and security-sensitive materials, and temperature-controlled intermodal freight. Pending gate restrictions at certain intermodal and automotive facilities that were planned if the strike when ahead have also been removed.
In a statement, Joe Biden said the tentative agreement was a win for the economy and for tens of thousands of rail workers.
"These rail workers will get better pay, improved working conditions, and peace of mind around their health care costs: all hard-earned," said President Biden. "The agreement is also a victory for railway companies who will be able to retain and recruit more workers for an industry that will continue to be part of the backbone of the American economy for decades to come."
Railway workers first asked for a pay rise back in 2019. When no agreement was reached, the issue was taken to the National Mediation Board (NMB) and by February this year, all parties had filed to the NMB. Following that, and with the threat of strike action affecting freight movements on the US rail network, which are already underperforming because of staff shortages, the PEB became involved.
The US rail freight sector is operated by seven Class I railroads: BNSF Railway, Canadian National Railway, Canadian Pacific, CSX Transportation, Kansas City Southern Railway. Norfolk Southern and Union Pacific Railroad. However, Canadian Pacific and Kansas City Southern Railway are in the process of a merger, expected to be complete by the end of this year. The rail freight network is also served by 22 regional and 584 short line railroads. Together the sector is worth almost $80 billion, according to the Federal Railroad Administration.