The US Senate Committee on Finance is looking into the use of Chinese forced labour in the automotive supply chain, and has sent letters to global carmakers and tier one suppliers to ascertain how they are sourcing materials and overseeing their supply chains.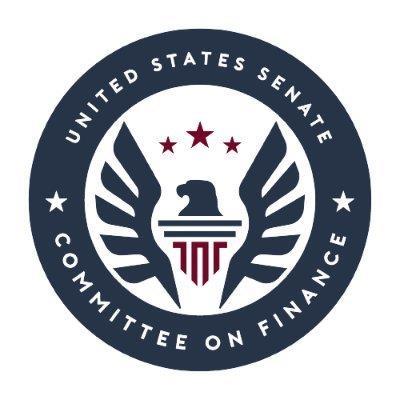 Importing goods made with forced labour is illegal under federal trade laws the committee asserted.
The investigation specifically involves the use of forced labour in the Uyghur Autonomous Region in Xinjiang province.
The move follows an initial round of questions sent to eight carmakers by Senate Finance Committee chair Ron Wyden in December last year. The questions sought further information about suspected supply chain links to forced labour in Xinjiang, China. The eight carmakers contacted were Ford, GM, Honda, Mercedes-Benz, Stellantis, Tesla, Toyota and Volkswagen.
According to the Senate committee, those questions were prompted in part by a report by researchers at the Helena Kennedy Centre for International Justice at Sheffield Hallam University in the UK, which found links between Chinese companies operating in Xinjiang and car manufacturers that import parts from them, including batteries, wiring and wheels.
"[The carmaker] responses failed to provide specific details about how corporations oversee supply chains to ensure no goods made with forced labour are used in autos, often claiming that suppliers had responsibility for ensuring that their supply chains are free of forced labour," said the committee in a statement.
In response, at the end of March the committee sent letters to automotive suppliers Continental, Denso, Magna International, Robert Bosch, and ZF Friedrichshafen to gain greater insight, as well as sending a second round of questions to the carmakers.
The questioning by the US of forced labour in the supply chain in China comes at a time of heightened diplomatic tension between the two countries, even though trade between the two countries remains robust. Imports and exports of goods between the two countries was worth $690.6 billion in 2022, according to the US Bureau of Economic Analysis.
Conduct through complexity
The Senate Committee on Finance recognised that carmakers rely on their tier one suppliers to ensure forced labour is not used to make components at any level of the supply chain, down to the tier-n level.
"Many major automakers require tier one suppliers to adhere to codes of conduct that require reporting about their sub-suppliers and prohibit sourcing materials from sub-suppliers that use forced labour," said the Senate committee. While the supply chain beyond the tier one level is complex and involves thousands of parts sourced from all over the world, Wyden said the complexity could not compromise the US' fundamental commitment to upholding human rights and US law.
The letters to the CEOs of the tier one suppliers requested information that would aid the Senate committee's investigation of "the effectiveness of trade-based efforts by the United States to combat forced labour and other serious human rights abuses in China".
Bosch confirmed to Automotive Logistics that it had received the inquiry from the US Senate. The company said it did not mine, produce or manufacture products in China's Xinjiang Uyghur Autonomous Region nor did it source materials or components from direct suppliers in Xinjiang.
"Bosch is committed to ensuring that its products are not produced wholly or in part by forced labour," it said in a statement. "In our 'Basic principles of social responsibility at Bosch' [the company] affirms these commitments and specifically rejects forced labour of any kind."
A spokesperson for ZF Friedrichshafen also pointed to the supplier's priority on social responsibility, which includes a due diligence process based on clear sustainability standards across its locations worldwide, including with its direct suppliers. The spokesperson also pointed to ZF's Business Partner Principles, which are based on the UN Global Compact, the OECD Guidelines for Multinational Enterprises, the Universal Declaration of Human Rights, the UN Principles on Economic Affairs and Human Rights and the relevant Conventions of the International Labour Organization (ILO).
Denso also said it would work with senator Wyden's office to help it better understand the company's operations and its commitment to protecting human rights, something written into its human rights policy.
Carmakers and their suppliers are working on a number of initiatives to gain greater transparency in the supply chain and improve ethical standards, something given additional focus by the increased sourcing of lithium battery materials.
One recent example is the joint venture set up this year called Cofinity-X, involving BMW, Mercedes-Benz and Volkswagen, and seven of their tier one suppliers: BASF, Henkel, SAP, Schaeffler, Siemens, T-Systems, and ZF. Users of the platform are able to access applications and services related to carbon monitoring, and ethical and social governance (ESG), traceability of goods, the circular economy and partner data management.