With vehicle sales on the rise and multiple free trade zones under development, the Middle East is attracting greater attention from the automotive industry than ever before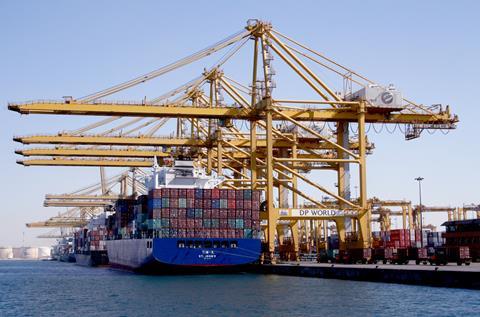 According to research firm Aranca, in 2018 the Middle East's car parc exceeded 21m vehicles, with new passenger car sales amounting to more than 1m units and commercial vehicle sales hitting 270,000. Moreover, further growth is expected with around 27m vehicles forecast to be on the region's roads by 2023, including 18m cars and 9m commercial vehicles.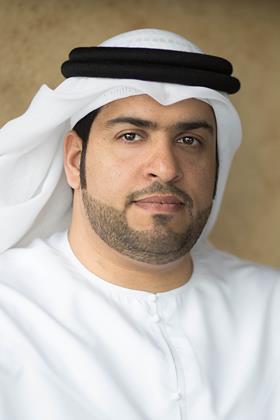 Ahmad Sultan Al Haddad, UAE Parks & Zones
In line with this projected increase in the number of vehicles, the automotive aftermarket is also expected to steadily expand, reaching a value of about $18.5 billion by 2023 compared with $15 billion in 2018, according to Aranca.
This is good news for the proliferation of free trade zones (FTZs) in the Middle East, including the United Arab Emirates (UAE). Research conducted by BMI suggested a 4% growth in sales of new vehicles for the UAE in 2018, with the Middle East and North Africa region projected to achieve 7.3% growth in the same year. Growth in the Gulf region was forecast to be around 2.9%.
Dubai's Jebel Ali Port, in the UAE, has already established itself as a major automotive logistics base and has a ro-ro facility with space for 27,000 CEUs (car equivalent units). At present, most vehicle transport in the region is focused on imports, but there is also a lot of growth potential in establishing vehicle assembly operations. This is something that would be welcomed by the Jebel Ali Free Trade Zone (Jafza) and its resident businesses, as well as companies further afield.
"The fact is that, besides assembly of cars, there will also be a need for maintaining an inventory of automotive parts in close proximity for easy distribution in the entire Gulf region," Gunther Ritter, who works for a German supplier and frequently visits the Gulf to negotiate spare-part deals, told Automotive Logistics at the recent Automechanika show in Frankfurt.
"We are concentrating on trade enablement. Our philosophy [now] is to enable our clients to promote trade; we are no longer acting as a mere leasing agency" - Ahmad Sultan Al Haddad, UAE Parks & Zones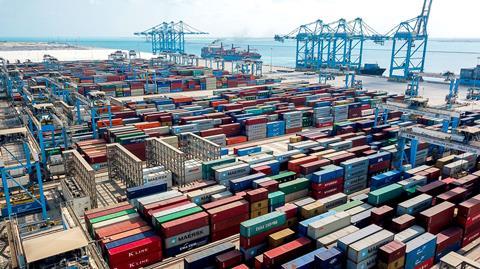 Free trade zones in the UAE have sensed opportunities in the automotive industry and have been aggressively marketing their services at various international trade fairs, including Automechanika. Jafza, for one, highlighted its capabilities across storage and distribution, transportation management and customs brokerage.
Well-positioned for growth
According to Jafza, which is part of the DP World group, more than 530 companies from 62 countries are presently engaged in the vehicle and transport sector in the zone, including vehicle-makers such as Mitsubishi, Volkswagen and General Motors, and suppliers like Bridgestone.
With the Middle East being one of the world's fastest-growing markets for the automotive sector, Jafza has positioned itself to make the most of the upward trend and says it can offer access to over 2 billion people in the region through the UAE's multimodal infrastructure.
In a statement released at the time of Automechanika, Sultan Ahmed Bin Sulayem, group chairman and CEO of DP World, said: "We're nurturing the automotive trade and are geared for growth, providing the best services for the sector in the region."
Jafza handles a significant proportion of Dubai's total automotive trade, handling over 800,000 vehicles in 2017, exporting to more than 175 countries and accounting for business worth $10.8 billion. It also has a well-established aftermarket operation.
1m
Passenger car sales in the Middle East in 2018, according to Aranca. Commercial vehicle sales reached 270,000
The automotive aftermarket trade in the Middle East and Africa region is expected to grow at 7% per year to reach revenues of $31 billion in 2022, up from $22 billion in 2017, according to a report by TechSci Research. The increase is attributable to the addition of 4.3m vehicles, representing 4.67% growth per year, to the existing fleet of 92m active vehicles in the region, the report said. In Saudia Arabia, the growth in both vehicle numbers and parts will be fuelled to some extent by the recent removal of the ban on female drivers.
TechSci has now expanded its estimate to revenues of almost $40 billion for the components sector by 2024.
Saud Salim Al Mazrouei, Saif-Zone
In an interview with Automotive Logistics at Automechanika, Ahmad Sultan Al Haddad, Jafza's chief commercial officer, UAE Parks and Zones, explained that a "major transition" was underway. "We are concentrating on trade enablement. Our philosophy [now] is to enable our clients to promote trade; we are no longer acting as a mere leasing agency."
He pointed out that the zone has good connections linking Jebel Ali to 80 other ports around the world. It is served by over 180 shipping lines operating more than 80 services a week, and network connections to over 40 countries. Al Haddad described the integrated model of a world- class port and a free trade zone as a "very efficient combination".
"From China, Europe and elsewhere, we receive shipments for distribution in the region," he explained. "We can get shipments, in fact, from anywhere in the world for onward transfer, for example, to Rwanda, a landlocked country. Such a shipment could cost around $5,000, but through our connectivity we can reduce the cost to $2,000."
21m
The Middle East's car parc exceeded 21m vehicles in 2018, according to Aranca, which predicts a total of 27m by 2023
He explained that Saudi Arabia is a major customer, but that there has been a significant rise in new business. "There was an 18% increase in our new customers in the first eight months of 2018 over the year-earlier period," said Al Haddad. As a result of the business flowing into the area, Jebel Ali Port and Jafza have already substantially increased their contribution to Dubai's GDP, he added.
"Jafza generated revenue of 8 billion dirham [$1.8 billion] but our customers in Jafza had a combined total revenue of $95 billion," said Al Haddad, referring to figures for 2017.
New car terminal at Khalifa
To the south of Jebel Ali, other developments are underway. In February last year, Noatum Maritime Group member Autoterminal signed an agreement with Abu Dhabi Ports to establish a joint venture for the management of a new car terminal at Khalifa Port, under a 15-year concession.
"The bureaucratic red tape in starting a business elsewhere in the Middle East can pose an obstacle for potential investors" - Saud Salim Al Mazrouei, Saif-Zone
The joint venture, called Autoterminal Khalifa Port, will operate a 300,000 sq.m facility that will have access to a dedicated 550-metre quay. The terminal will offer a variety of services including pre-delivery inspection, vehicle customisation and other technical services.
Abu Dhabi Ports is expected to provide specialised infrastructure for Autoterminal Khalifa Port, besides facilitating government support and commercial contacts. Meanwhile, Autoterminal will supply technical and IT support, and oversee environment and workplace safety, in addition to providing access to its international commercial network.
Both parties intend to transform the port into an automotive shipping hub for the Lower and Upper Gulf, Western India and East Africa. With rail being an enabler of growth in automotive transport, the port will also be the first in the UAE to be linked to the new Etihad Rail network, which is currently under construction.
Samir Chaturvedi, CEO of Khalifa Industrial Free Trade Zone (Kizad), in conversations with Arab media, claimed the zone was moving towards becoming the region's logistics centre point, supported by Khalifa Port's assets, Abu Dhabi's expanding industrial base and Kizad's innovative strength. Major automotive brands such as Toyota, Jeep, Dodge, Fiat and Honda already operate at Kizad.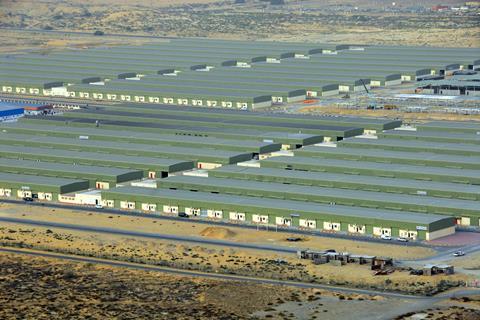 Together with Cosco, China's shipping giant and port operator, Khalifa Port is also building a new terminal, the second largest at the port, as part of a 10 billion dirham project aimed at increasing its capacity to 8.5m TEUs within five years. Indeed, Chaturvedi said Khalifa Port has the potential, and the infrastructure, eventually to reach 20m TEUs. Some 25 shipping lines currently use the port, including Cosco and MSC, which rank just behind the number- one in the world, Maersk.
Chinese involvement
Besides the advantages of having access to Kizad's business network and the rising demand for shipping services to and from the zone, Cosco is also encouraged by the presence of many Chinese companies and the prospect of yet more to come.
Meanwhile, over at Jebel Al, Jafza's profile as an automotive hub was recently raised by the opening of a new facility operated by speciality chemical company China XD. Under its subsidiary, AI Composite Materials FZE, the company is engaged in the development, manufacture and sale of polymer composite materials for automotive applications worldwide.
The new facility, inaugurated by Jafza's Al Haddad, was hailed as a "new phase in Jafza's evolution as the destination of choice for international hi-tech industries in the UAE and across the region".
The new plant incorporates 45 customised and automated production lines and has 11,250 metric tons of annual capacity. Its products are used in the exteriors and interiors of 31 car brands with manufacturing operations in China, including Audi, Mercedes-Benz, BMW, Toyota, Buick, Chevrolet, Mazda, Volvo, Ford and Citroën.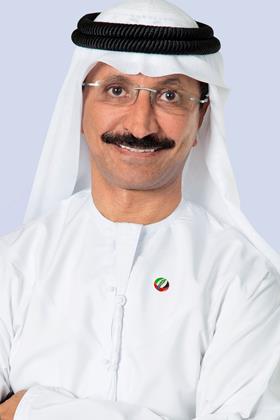 China's involvement can also be seen in Abu Dhabi, about 80km south of Khalifa. The authorities there are forging closer ties with China in a bid to transform Abu Dhabi into the main regional hub for the Belt and Road Initiative, China's ambitious campaign to develop land and maritime trade routes along the historic Silk Road, from Asia through the Middle East into Africa (see article on p46 in Finished Vehicle Logistics).
Leading the charge
Another player in the UAE looking to get a slice of growing automotive business is Sharjah International Airport, which lies 13km east of Sharjah city and is also expanding its free trade zone, the Sharjah Airport International Free Trade Zone (Saif-Zone).
Lying close to Khorfakkan port, where mega container ships (exceeding 19,000 containers) also call, Saif-Zone offers good connections through the region, and to Europe and Asia. Meanwhile, Sharjah International Airport is the UAE's third-largest airport and one of the most important cargo airports in the Middle East.
In an interview with Automotive Logistics at Automechanika, Saud Salim Al Mazrouei, the Saif- Zone director, highlighted the incredible advantages to foreign investors.
"The Sharjah Airport international Free Trade Zone offers some of the most attractive business incentives in the region, including quick service and simplified procedures," he claimed. "The bureaucratic red tape in starting a business elsewhere in the Middle East can pose an obstacle for potential investors. Saif-Zone offers a 24-hour licensing service to enable companies to be on their feet quicker than ever before."
Developments at other locations
To the north of Jebel Ali Port is the Dubai Auto Zone (Daz), which has also been developed by DP World, together with the operators of the port and the trade zone. This has evolved into a hub for the UAE's vehicle trade, providing a wide array of services for the industry in one area, and assimilating all the relevant government units, including the Dubai Customs inspection and documentation and the Dubai Transport Authority.
Daz was set up to serve emerging markets across the region, with their high demand for used vehicles, and currently partners with 35 countries across Africa, Asia and Europe.
Inspired by the success of Daz, DP World plans to create a similar facility in the National Industries Park (NIP), near Jebel Ali Port, including multi- level car storage. The investment in NIP's multi-level storage facility is expected to support Daz and also reinforce Dubai's position as an international commercial centre. The completion of the facility will provide space for over 12,000 vehicles, and offer support services such as repairs, modifications and customisation.
Elsewhere in the Middle East, other FTZs are also under development. Jafza's Al Haddad spoke of a new zone being set up by DP World at Ain Sukna in Egypt. The 95m sq.m zone, in which Jafza has a 49% stake, will have a logistics city, a business city and other facilities. It is due for completion in 2019.
Explaining Saif-Zone's participation at the Frankfurt trade fair, Al Mazrouei said he expected the automotive parts industry to be attracted to the zone because of its location and many benefits. Saif- Zone's customer base currently consists of 8,000 companies from 164 countries, and Al Mazrouei said that European and Asian automotive suppliers had shown a keen interest in setting up a base there.
Al Mazrouei added that the Saif-Zone was also looking to attract "strategic projects" involving products such as automotive parts. "We are keen to get innovation-driven companies which can manufacture new products for distribution to markets outside the UAE.
"The UAE is considered to be the world's third- largest nation as far as re-export of products is concerned," he added.
Given the recent investment in FTZs, growth in vehicle sales and the prospect of automotive manufacturing operations being set up in the region, it is possible that the UAE will become much more important to the automotive logistics industry in the near future.
Automotive Logistics will be holding its Middle East and North Africa conference on November 19-20. For more information or to register to attend click here.