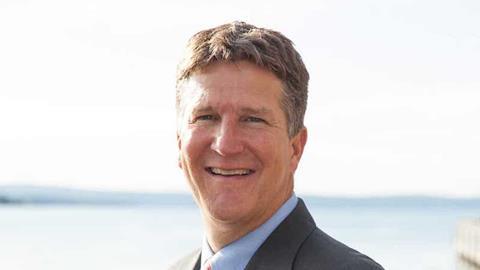 Chris Conner (pictured) is replacing Kurt Nagle as CEO of the American Association of Port Authorities (AAPA). The former CEO of Wallenius Wilhelmsen Logistics (WWL) will take on the new role in mid-October, but will start on September 23, working alongside Nagle during the transition.
Conner was with WWL, which provides maritime and land-based services for the finished vehicle sector, for around 25 years but was more recently senior advisor and board member with The Pasha Group.
"The association's executive committee is pleased to have found an outstanding individual to assume leadership of this hemisphere-wide association representing seaports," said William Friedman, AAPA chairman of the board and CEO of the Port of Cleveland. "Chris Connor has a track record of transformational leadership in the ocean shipping industry. This, combined with his deep industry knowledge and institutional tenure, makes him uniquely qualified to lead AAPA successfully into the future."
Kurt Nagle has been CEO of the AAPA since 1995 but was with the organisation for longer, having been vice-president for 10 years prior to that. Nagle first announced his decision to retire from the association last October, saying it had been an honour to serve the ports and a privilege to work with so many dedicated professionals.
"This industry is blessed with professionals willing to share their experiences and lessons-learned with their colleagues, and to collaborate on common challenges and policy issues," he said. "This positive and beneficial culture, along with the wonderful professional staff here at AAPA, have made it a pleasure to be a part of this great industry."
For his part Conner said he was honoured to be accepted for the new role.
"I've spent over 35 years working in the ocean shipping industry and through that lens I've developed a deep appreciation and respect for the vitally integral role that ports play in global commerce," he said. "I'm thrilled to take the helm at AAPA and represent its more than 130 member ports in Canada, the Caribbean, Latin America and the United States."
The AAPA represents the interests of 130 of the leading seaport authorities in the US, Canada, Latin America and the Caribbean.