The ports of Le Havre, Rouen and Paris, which had been working together since 2012 under the banner of Haropa Port, have officially merged from June and have announced infrastructure investments.
The three ports had been in a 'Groupement d'intérêt économique' since 2012, an agreement to cooperate and pool some resources, but they have now officially merged with a single governance and budget.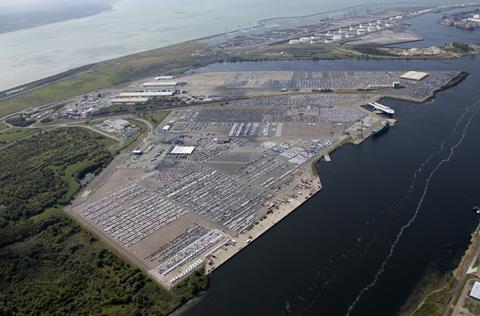 The French government has contributed €1.45 billion ($1.76 billion) for the years 2021-2027 to help fund development projects.
"Haropa Port will give us a higher profile in Europe's competitive environment and provide a preferential location for new industrial operations generating new jobs," said CEO Stéphane Raison. "This high level of ambition is founded on winning back market share by offering a benchmark port and logistics system to serve customers and partners in France and overseas."
The port of Le Havre can currently handle around 350,000 vehicles per year, and a large part of the improvement works will be to expand this capacity and add storage space.
According to Raison, two thirds of the vehicles Haropa handles currently are imported, but because of the increase in hybrid vehicles produced outside of France, this proportion will increase, necessitating expansion.
He explained: "For imports, waiting times are longer than for exports [because of] value-added processes, leading to a need to rationalise parking areas and ensure greater fluidity for movement around the terminal. [This] means that extra space is a necessity because our ambition is to process a flow of more than 400,000 vehicles per year by 2025."
To accommodate this growth and change in focus, Haropa is planning to extend vehicle storage capacity from the current 56,000 vehicles to 80,000 by 2027 by reorganising the current storage, and taking 43 additional hectares around the existing terminal.
In addition, between now and 2023 it will install photovoltaic panels over the parking areas to both protect the vehicles underneath and help the port to produce its own energy to charge the increasing number of electric and hybrid vehicles. It also plans to install optical fibre and a 5G network.