Following an agreement worth £1m ($1.2m) signed between UK port and logistics services company SCH and Peel Ports, vehicle storage at the UK's port of Liverpool has been expanded by more than 25% to over 4 hectares.
Work on the site is now complete and operations are in full swing. The agreement between SCH and Peel Ports runs until 2025.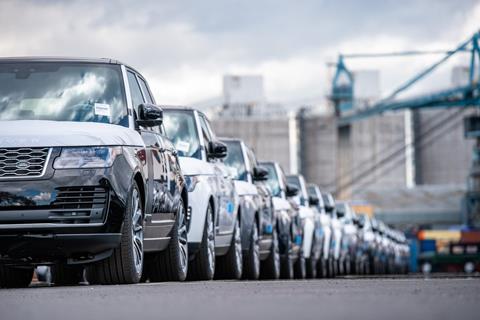 "We're really pleased to grow our partnership with SCH at the port of Liverpool, given how it has gone from strength to strength in recent years," said Phil Hall, Mersey port director at Peel Ports Group. "This substantial investment again demonstrates the credentials of the port of Liverpool in handling finished vehicles."
Peel Ports is preparing for the rebuild in vehicle volumes through Liverpool following the attenuation caused by Covid. Overall, the port handled 39,000 finished vehicles in 2021, with the majority being imported. Peel Ports said that between May and December 2022 it handled more than 13,300 imported vehicles.
Greener ports
Peel Ports has committed to becoming a net-zero port operator by 2040, ten years ahead of the UK Government's national decarbonising targets. It says that 50% of vehicles used in port operations in Liverpool and Medway are currently electric and the rest will be electric by the end of 2022.
Peel Ports also said it had used sustainable alternative to asphalt to ground the parking area in the expansion at Liverpool port.
"We also set up an Innovation Forum in July last year to identify innovative and sustainable solutions to help us drive down our carbon footprint," said a spokesperson for the port group. "We have partnered with clean technology consultants Carbon Limiting Technologies (CLT) and that work has been vital in helping us try to solve some of the tough questions around emissions reductions."
Joe Loyden, SCH Liverpool Operations Manager, said: "We have supported car manufacturers in their port operations at Liverpool for several years and this expansion will provide potential for further growth in business volumes. The opening of the new facilities reflects another successful collaboration between the port, and ourselves."
Read more about the efforts at being more sustainable being made by vehicle terminal operators in the UK