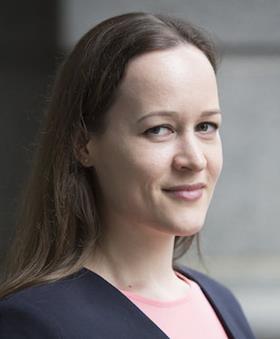 Any port in a storm, they say. But what if that port is being battered by problems of its own? Several speakers at our Import Export summit in a thankfully balmy Baltimore this August warned about congestion, lack of capacity in road and rail links and limited funds for infrastructure development – longstanding issues that are now being exposed to an increasingly tempestuous global trading environment.
US ports handle about 12m vehicles per year, with imports double the number of exports (8m versus 4m). On top of this imbalanced flow, road and rail services with inadequate capacity are now having to contend with a strong swing in consumer preference towards larger vehicles.
According to PwC Autofacts, the ratio of sedan-type passenger cars to SUVs and pickup trucks has moved from 50:50 in 2012 to more like 30:70 today. This shift goes against expectations during the last administration, which had established a new fuel economy standard that Brandon Mason, PwC's automotive director and mobility leader, regards as "a moving target" under Trump.
Even OEMs seem surprised by the strength of this trend towards larger vehicles. Speaking at our AL Global conference in Detroit in September, Gerald Lee, vice-president of vehicle planning and logistics at Subaru of America, described it as "fairly stunning". GM, meanwhile, reported record pickup sales last year of 948,909. While higher sales are good news, the size of these vehicles has caused the OEM some difficulties with distribution through road, rail and ports.
Back in Baltimore, Kurt Nagle, CEO of the American Association of Port Authorities, said that US ports and their private sector partners planned to invest more than $155 billion over the next five years, but that $66 billion of federal funding would be needed in the coming decade. This seems like a drop in the ocean, given that port cargo activity generated $321 billion in local, state and federal taxes last year, but the funding forecast seems drier than hoped for.
"Our biggest concern from an investment standpoint is that the federal government down the road in Washington has not been upholding its part of the partnership in terms of investment in the landside and waterside connections in and out of the port facilities," Nagle said.
The government down the road was presumably too busy waging a trade war with China – and until just a few weeks ago, when a new deal was agreed, Mexico and Canada as well. A dispute which had been building up since the US imposed steel and aluminium tariffs in March swelled further in September, when Trump dumped tariffs on $200 billion worth of Chinese goods and China struck back at $60 billion worth of US products, including a 40% charge on vehicles. Trump then threatened to go to "phase three" – duties on an extra $267 billion of imports.
So, the trade war shows no signs of abating, though the shrivelling of the global economy could be one way to solve a ports capacity problem.
But our poll in Baltimore shows that an escalating trade war with China is of deep concern to industry executives: 78% of respondents said that it would have an adverse impact on the North American automotive industry. Similarly, international trade uncertainty was by some distance felt to be the biggest challenge facing vehicle imports and exports in the region, with 45% of voters selecting this answer from a range of options.
This kind of stormy trading environment is hardly something that will encourage the substantial investment in infrastructure that the vehicle logistics sector so badly needs, though some industry analysts observe that a change of administration in a few years' time could also bring a change in tariffs and trade policy. Even so, the industry would still have to work hard to tackle underlying congestion and capacity issues; the need for investment in infrastructure won't just blow over.