Renault has agreed a framework with Geely to share production and supply chains for hybrid vehicles in Asia, including using Geely plants in China and localising Lynk & Co platforms in South Korea.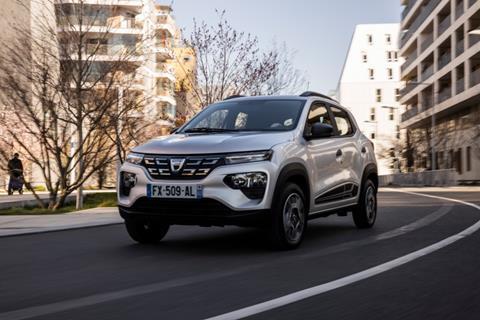 Renault and Geely have agreed to form a joint venture to produce and sell hybrid electric vehicles in Asia. The carmakers plan to share resources, notably leveraging one another's existing development, manufacturing and supply chains, especially Geely's footprint in China and Renault's in South Korea.
The two OEMs have set out a partnership framework in a memorandum of understanding, although neither have revealed details yet as to what would be the ownership share or controlling interest in any joint venture. In China, both carmakers will work together to introduce Renault-branded hybrid vehicles, using Geely's Chinese production plants and its supply chain, which is likely to mean that Geely would be responsible local inbound and manufacturing logistics. Renault will manage marketing, sales, distribution and service.
Renault previously had a joint venture in China with local OEM Dongfeng, but it pulled out of the partnership in spring 2020. The French carmaker currently has a very low market share across Asia. It is, however, using a joint venture in China between Alliance partner Nissan and Dongfeng, which is building the electric Dacia Spring SUV for export to Europe.
The partnership with Geely is also set to include South Korea, where Renault Samsung produces models for the domestic market and global exports. Geely and Renault said they would explore localisation of vehicles based on Geely's Lynk & Co hybrid vehicle platforms, which could then be exported to local markets in Asia.
At the core of the partnership will be shared R&D – notably around vehicle platforms – production, purchasing and logistics costs and operations. Geely has indicated that, after adopting an "open-source strategy" for its vehicle architectures, it would now partner with Renault in China and South Korea. Geely already has co-developed vehicle platforms with its subsidiary Volvo Cars, which are also shared with Lynk & Co models and EV carmaker Polestar. Renault and Geely could look to further leverage shared parts and supply chain capacity.
Volvo and Geely had already bundled internal combustion engine (ICE) development together, including for hybrids. In July this year, Geely and Volvo announced that they would spin off ICE and hybrid engine development into a joint venture, Aurobay, so that the brands could focus more on electric vehicles. Volvo plans to be an ell electric OEM by 2030.
Renault partners with Alliance partners Nissan and Mitsubishi on shared vehicle architectures, manufacturing, supply chain and logistics operations. Renault has not confirmed thus far whether Nissan or other shared Alliance architectures would play a role in the partnership with Geely.
Geely has a joint venture with Daimler, in which it will develop and produce electric Smart vehicles in China, using Daimler channels for domestic and export sales.
Renault and Geely have yet to confirm timelines for the joint venture or for production.