Groupe CAT is operating a newly built logistics facility near Toledo in Spain aimed at making tyre distribution in the region more efficient for Continental.
It is now the largest distribution centre Continental has in Spain and has been built for purpose by property developer P3 Logistics Parks.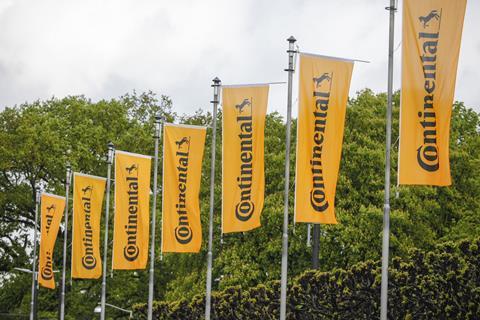 Continental has signed an agreement with Groupe CAT for the management of tyres at a 28,000 sq.m facility located in the Plataforma Central Iberum industrial and logistics zone in Illescas. The facility has 27 loading and unloading docks. Groupe CAT will carry out warehousing, quality checks, receipt and storage services, as well are picking, preparation and distribution.
The new location increases storage capacity for Continental by 25% and the company said it would improve delivery times in the region. The facility will also help Continental reduce its carbon footprint because of energy efficiency measures installed by property developer P3 Logistic Parks. The company has developed the facility to meet Breeam Excellent certification for sustainability.
"Thanks to this agreement, Continental continues to strengthen its commitment to the Spanish market by investing in this logistics centre, which in addition to improving our services, will create direct and indirect jobs," said Jon Ander García, general manager of Continental Spain.
García said that it was crucial to have a reliable logistics partner to provide services that would ensure growth in all product segments.
Antoine Ritz, COO of Groupe CAT said: "We are proud that Continental has believed in us to implement its largest distribution centre in Spain. Our great experience in the sector, the financial capacity of Groupe CAT and the proposed project, have been key in this decision that will lead the German company to improve and expand logistics coverage in our country."