International Motors (IM) is in talks with Mitsubishi Motors in the UK to take over the carmaker's aftersales business this autumn.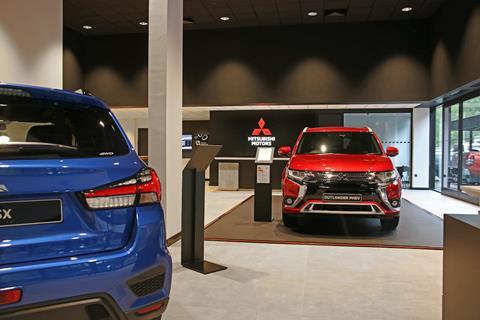 Mitsubishi Motors UK has been the official importer of vehicles, parts and accessories for the carmaker since 1974 but Mitsubishi is ending vehicle sales in the UK from October following a decision made in March this year.
The existing vehicle stock of new and used cars will be sold and Mitsubishi's contract with its current distributor – Colt Car Company – will end in October. There will then be no need for a vehicle distributor and the arrangement with IM will only apply to service parts and accessories. Currently, Mitsubishi Motors UK manages the sourcing, importation, storage and distribution of the parts to outlets in the country.
From the autumn IM will take over aftersales assets and a portion of the workforce supporting aftersales functions.
IM currently handles the import and distribution of Subaru and Isuzu in the UK, as well as offering car finance, logistics, spare parts, accessories and pre-delivery inspection (PDI). According to the company, Mitsubishi's aftersales operation could be integrated into its existing distribution business quite easily.
Mitsubishi said the sale would ensure the quality of its aftersales service was maintained and would provide longer-term job security for its staff.
Colt Car's managing director, Rob Lindley, said there was a good fit between Mitsubishi and International Motors.
"I feel very confident that IM will be an outstanding long-term partner to our Mitsubishi dealers too," he said. "Once the due diligence process has been completed, the team at the Colt Car Company will work hard to ensure that the transition is a success, thereby ensuring the best possible outcome for our employees, dealers and customers."
IM said that the management of the business would give it an opportunity to grow its parts and accessories operation and engage with a broader customer base.
"We are widely recognised for our award-winning customer service and we are confident that we will be able to offer the high quality of service Mitsubishi customers are accustomed to," said Andrew Edmiston, managing director, IM Group. "We have a longstanding relationship with Mitsubishi Corporation and a good track record of representing Japanese brands in the UK market. This fits perfectly with our long-term strategy to expand our automotive business."
Mitsubishi Motors will continue to distribute vehicles in continental Europe following a deal struck with Renault to produce two models in France. Mitsubishi is part of the RNM Alliance with Renault and Nissan.