JLR is facing delays in the delivery of service parts to its retail network during the transition of parts distribution from multiple locations to its global parts distribution centre (PDC), nearing completion at Applby Magna, in the UK Midlands.
"This transition has unfortunately caused some temporary delays to the delivery of parts to our retailers," said a spokesperson for the carmaker. "We are working closely with our distribution partner, Unipart, to quickly resolve the issue and ensure the service returns to normal as soon as possible for our clients."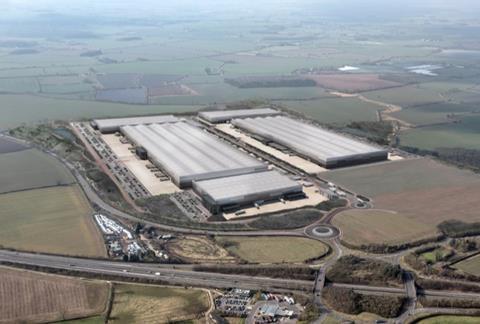 Unipart will be managing the global parts distribution centre when it opens, though reports indicate that other logistics providers could also be using space at the facility.
At a summit with its car dealership network on October 5 this year JLR said it expected the shortage of service parts, which was reported to have affected 10,000 vehicles in the UK according to Car Dealer magazine, to take six weeks to resolve.
JLR's spokesperson told Automotive Logistics that the current focus was "on each individual client, with the support of [its] retailer network, to ensure that their issues are resolved as quickly as possible". The carmaker would not comment further on any mitigating logistics strategies aimed at distributing the parts as it looked forward to the set-up of the global PDC. The aim, according to its spokesperson, is to streamline parts distribution from the centre in support of its commitment to become carbon net zero across its supply chain, products and operations by 2039.
The 270,000 sq.m centre will provide services for the distribution of aftermarket parts to the UK and 80 countries worldwide.
Unipart already packs around 800,000 parts every month for JLR before they are stored and then distributed across JLR's global network.
Read our interview with Barbara Bergmeier, executive director of industrial operations, who is leading an upgrade of systems, skills and supplier relations across JLR's supply chain as the OEM aims to build more EVs and reduce emissions across the supply chain