Jaguar Land Rover (JLR) has signed up Unipart Logistics on a five-year contract to run its global parts logistics centre at Appleby Magna in the UK Midlands. The 270,000 sq.m facility, which will distribute aftermarket parts, is due to open in 2022.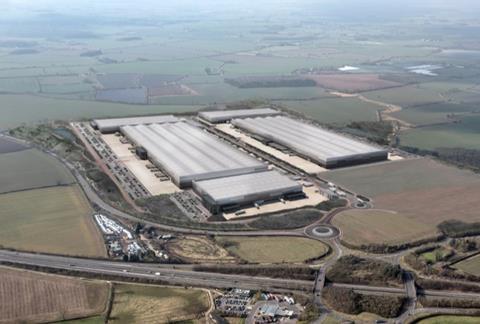 Unipart will manage distribution, parts packing and branded goods operations, as well as a customer support function. The centre will manage those services for the UK and wider global markets. The new contract builds on services that aftermarket services that Unipart already provides for JLR in the UK. Unipart already packs around 800,000 parts every month for JLR before they are stored and then distributed across JLR's global network.
Unipart also manages in-production logistics at the new Jaguar Land Rover Battery Assembly Centre, at Hams Hall in central England.
"With this new contract, we will support the evolution of Jaguar Land Rover aftermarket logistics with a proposition that reflects our joint commitment to digital innovation, environmental sustainability and of course, industry-leading customer service," said John Neill, chairman and chief executive of Unitpart. "As an independent British company that takes the long-term view, Unipart is committed to this partnership and we look forward to creating this future together."
The majority of Jaguar Land Rover's service centres in the UK have remained open during the Covid lockdowns providing essential maintenance, servicing and MOT services. In April this year showrooms across the UK also reopened. Covid-safe procedures remain in place, including floor markings to aid social distancing, extra ventilation and sanitisation throughout. The company is also implementing staggered appointment times to reduce the number of visitors in the showroom at any one time.
Jaguar and Land Rover's will also continue to provide its Click and Collect service for new vehicle handovers.