Automotive parts distributor LKQ Europe has acquired UK aftersales parts firm Digraph Transport Supplies for an undisclosed sum.
Digraph, which specialises in HGV, coach and bus parts, will be integrated into the LKQ UK and Ireland group, alongside LKQ Euro Car Parts and LKQ Bodyshop. The business will continue to operate as a separate entity under the Digraph brand, and will benefit from "enhanced buying power and the support of a combined financial strength with new investments planned in its people and systems," according to LKQ.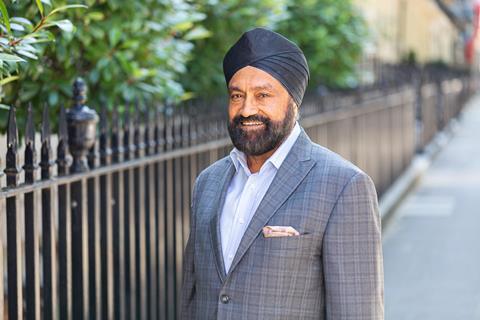 Digraph's chairman Sukhpal Singh Ahluwalia made the decision to sell his majority shareholding to LKQ following a five-year national roll out of the firm. Ahluwalia previously founded car parts retailer Euro Car Parts in 1978 before selling it on to LKQ in 2011 for £280m ($366m). LKQ also made an initial investment in Digraph in 2017 and has since provided "strategic guidance and support as well as working in partnership on procurement," according to LKQ.
"By entering the truck parts business, we broaden our capabilities, and importantly provide our customers unparalleled parts availability, expertise and benefits of our scale," said Varun Laroyia, CEO, LKQ Europe.
The acquisition will see a restructuring of Digraph's board. James Rawson, the firm's CEO, has announced his intention to stand down from the business on completion of the deal. Meanwhile, Andy Southby, currently managing director of the LKQ Bodyshop division in the UK and Ireland, will take on the role of managing director of Digraph on top of his current responsibilities.
Ahluwalia said: "When I first looked closely at the Digraph business five years ago, I was immediately struck by its huge growth potential. The business had solid fundamentals with a loyal customer base and a strong brand, which made it a perfect business for an ambitious and aggressive rollout.
"At the time, there was a desperate need for a new national retailer of commercial vehicle parts across the UK that could offer customers a better range of parts at a more competitive price point. That is what we have achieved over the last five years, with the business now serving more customers than ever before."
In its most recent financial results, LKQ Europe's parent company LKQ Corporation announced a revenue of $3.3 billion for the first quarter of 2023. The company's cash flow from operations and free cash flow were $233m and $153m respectively in the quarter. Dominick Zarcone, president and CEO, LKQ Corporation said the "terrific start to the year" was due mainly to its North American and European segments. "Europe exceeded our expectations in the quarter as our teams continue to embrace operational excellence and execute our key initiatives," he said in the accounts. "Our Europe segment reported organic revenue growth of 9.7% and segment EBITDA margin of 9.7%," he added, "the latter reflecting a year-over-year improvement of 90 basis points and best first quarter performance since 2016 when it was a much smaller operation."
At the start of the year, LKQ Europe announced it was acquiring Dutch-based Rhenoy group, a supplier of remanufactured engines and recycled OEM parts. The firm operates a salvage dismantling facility in the Netherlands and remanufacturing plants in the Netherlands and Poland.