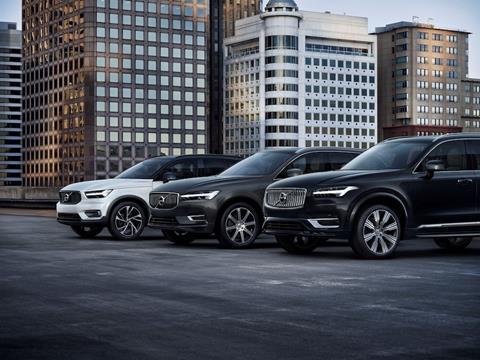 Volvo Cars has announced an investment plan worth 150 billion won ($124m) to boost its aftermarket service network in South Korea as part of an initiative called Service by Volvo.
The plan promises to add a more efficient and personal service, along with a lifetime parts warranty, to the basic repair and maintenance services available. The move brings South Korea in line with identical services offered by Volvo in other markets.
To support the rollout of Service by Volvo, by 2023 the carmaker plans to double the number of service centres it has in the country to 52 and increase available service bays for repair work to 312 from the current 160.
Volvo views the aftermarket in South Korea as profitable given the rise in vehicle sales there over the last five years and the fact it has maintained an above average customer retention for aftermarket services.
Cumulative sales for the carmaker in the country have grown from just under 3,000 in 2014 to 10,775 last year. It plans to sell 12,000 this year and maintain that level of growth going forward. According to the OEM, 85% of owners use its official service centres for aftermarket maintenance, which is above the average rate for other carmakers.
All of the seven Volvo models sold in South Korea are imported from overseas (see table) and parts are supplied through its parts distribution centre (PDC) in Gimpo city, which is close to Incheon air and sea ports.
Points of origin for Volvo imports to South Korea
Vehicle type Country of origin
XC40 Ghent, Belgium
XC60, XC90, V60CC, V90CC Torslanda, Sweden
S90 Daqing, China
S60 Charleston, US