Updated June 23, 2022 with on-demand video and slides
In today's VUCA (Volatile, Uncertain, Complex and Ambiguous) environment, unexpected market demand and supply disruption can occur at any time. Global disruptors and new challenges in the automotive industry make it increasingly difficult to meet customer service requirements. In this video, Mercedes-Benz supply chain and technology experts share how they are partnering with Blue Yonder to resolve inventory shortages before they impact the customer experience with technology built to add resiliency and responsiveness to the supply chain, so that they can win with every customer.
If you missed the live webinar, watch the session to learn how to drive better business outcomes like inventory and premium-freight reductions, increased planner productivity and more intelligent visibility.
Key topics discussed:
What are the key supply chain business needs in today's increasingly volatile landscape
Critical capabilities required to address today's business challenges and needs
The expected benefits from implementing the above capabilities based on your previous experience
What are the key barriers supply chain leaders face today in implementing the critical capabilities needed today
Identifying the biggest supply chain leverage for digital and ML technologies
Industry Speakers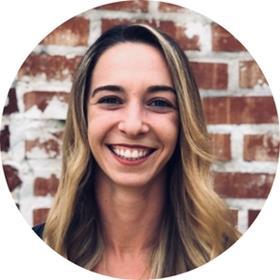 Julia Wayne
Supply Chain Technology and Strategy Lead
Mercedes-Benz USA
Julia Wayne is the Supply Chain Technology and Strategy Lead at Mercedes-Benz USA. She leads a team of supply chain solution and strategy experts that manage Blue Yonder solutions, innovation projects, network strategy and inventory controlling. She began her career in supply chain consulting for Blue Yonder and The Coca Cola Company before joining Mercedes in 2017. She holds a Bachelors in Engineering and Master of Business from Georgia Tech.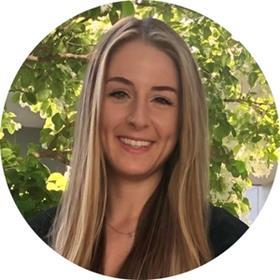 Ashleigh Stone
IT Product Owner: Forecasting, Planning and Analytics
Mercedes-Benz USA
Ashleigh Stone is the IT Product Owner for Forecasting, Planning and Analytics Systems within Aftersales Part's Logistics at Mercedes-Benz USA. Ashleigh manages the MBUSA implementation of the Blue Yonder system as well as the Data Warehouse for related analytics. She started her career at HD Supply selecting and implementing new technology for dedicated delivery routes before joining Mercedes in July 2017. She holds a Bachelors in Industrial and Systems Engineering from the Georgia Institute of Technology.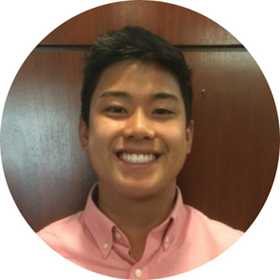 Christian Gabriel
Supply Chain Applications Specialist
Mercedes-Benz USA
Christian Gabriel is the Supply Chain Applications Specialist at Mercedes-Benz. He is part of the Supply Chain Technology Team, supporting MBUSA's Blue Yonder Solutions on the functional side and supply chain strategy for MBUSA's network across the United States, Canada, and Mexico. He began his career in WMS supply chain consulting prior to joining MBUSA in 2021. Christian holds a Bachelor's degree in Industrial Engineering from Georgia Tech.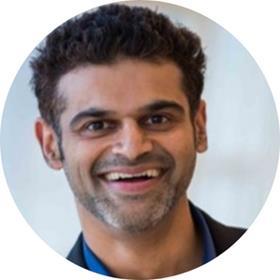 Salim Shaikh
Vice President, Industry Strategy
Blue Yonder
Salim Shaikh (CPIM, CSCP) has 24+ years of experience in supply chain transformation consulting in the industrial, automotive, hi-tech spcaces. He is a thought leader, speaker and author of twenty+ publications, including three books on the subject of supply chain digital transformations, and was honored with "2016 Supply Chain Pros To Know". Salim holds a Master's degree in Industrial Engineering from Purdue University and Master of Business Administration degree from University of Texas at Dallas.
Moderator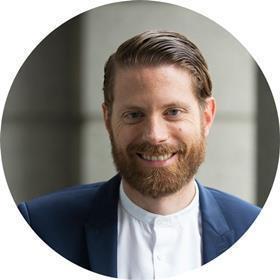 Christopher Ludwig
Editor-in-Chief
Automotive Logistics, Ultima Media
Christopher Ludwig is responsible for editorial production and strategy across Ultima Media's global automotive media platforms, including Automotive Logistics, Automotive Manufacturing Solutions, Car Design News and its business intelligence unit, Automotive from Ultima Media. He's covered the automotive industry and supply chain for 15 years and has nearly 20 years' experience in the media and publishing business. He has an MsC from the London School of Economics and Political Science.
In partnership with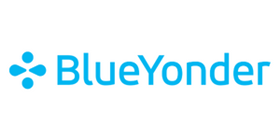 Blue Yonder
www.blueyonder.com
Download Slides
Downloads
PDF, Size 2.33 mb

PDF, Size 0.75 mb