As supply chains grow more complex, automotive companies need a reliable way to keep track of parts movements and alert them to any delays. Andrew Williams investigates a 'visibility platform' from German start-up Synfioo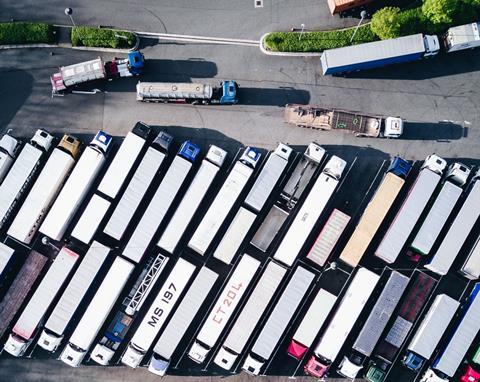 As the number of connections between organisations throughout the automotive supply chain continues to increase, and the nature and variety of interactions between them becomes ever more complex, there is a growing need to ensure high levels of visibility on the movement of components. This is particularly important for the industry because delays in just-in-time deliveries pose a significant risk to manufacturing output and subsequent distribution, and ultimately lead to higher costs.
In recognition of this fact, a number of companies have developed technology designed to improve the ability of users to monitor activities and material movements throughout the logistics chain. One such company is Synfioo of Potsdam, Germany, which was founded in 2015 and has since nurtured a reputation as a provider of cutting-edge supply chain technology. In particular, the company has developed an estimated time of arrival (ETA) 'visibility platform' for monitoring intermodal supply chains.
The cloud-based platform enables real-time, end-to-end monitoring and disruption notification for every transport movement and mode in a supply chain, resulting in reliable ETAs for stopovers and destinations. Underpinning the system is an artificial intelligence (AI) algorithm that uses large amounts of current and historical data from a variety of sources to calculate any possible causes of delay, disturbance or disruption along transport routes – and to alert stakeholders of any problems at an early stage, thus enabling rapid intervention.
Orchestrating change
Synfioo was established as a result of a three-year research project into efficient transport logistics at the Hasso Plattner Institute at the University of Potsdam, which culminated in a collaboration with the first pilot customer and the creation of a core team of three staff. The name was inspired by a symphony orchestra, which, under the guidance of a conductor, shapes the sounds of different instruments – or 'influences' – into a harmonious performance. In a similar way, Synfioo aims to coordinate a diverse array of information to help its customers achieve "trouble-free transport executions".
According to Marian Pufahl, CEO and co-founder of Synfioo, the platform tackles the "classic difficulties of non-transparent supply chains" by displaying real-time transport information to all involved companies. The platform can be accessed through a variety of interfaces, either in combination with existing transport management systems or via computers and smartphones.
"There will also be more data sources [in future] and we will facilitate the data integration of all supply chain partners, even the ones that are loosely coupled, like spot-market carriers" - Marian Pufahl, Synfioo
Pufahl says that he and his team have worked closely with external partners in developing its supply chain technology. In particular, he reveals that Synfioo has been collaborating with the German multinational software outfit SAP "for some time" and continues to count on the "value of cooperation and new solutions developed as a team".
According to Pufahl, the 'foundation' of the company's supply chain visibility platform is based on a combination of existing SAP transportation management software and the "precise process ETA solution from Synfioo".
"It is an integrated solution for monitoring intermodal transport processes and their dynamic calculation of the ETA. Synfioo was one of the first start-ups to be included in the SAP IoT Startup Accelerator programme in 2017. This enabled Synfioo to further develop its solution [by] incorporating SAP products," he says.
Collecting a wide range of data
Synifoo's platform provides users with timely and detailed information about setbacks to the initial transport plan, with the ultimate goal being for transportation planners to leverage ETA data and react immediately to disruption, helping to secure the smooth and harmonious flow of goods throughout the supply chain. The company also claims that the platform enables improved workflow planning, because "all affected parties are always comprehensively informed and thus have more room for manoeuvre".
The algorithm underlying the platform makes use of wide-ranging data sources including, among other things, traffic jams, weather conditions, strikes, security controls and waiting times at ferries or terminals – which are combined with data provided by the company's customers, including, for example, order, vehicle and driver data. By taking into account over 50 potential disruptions from external data sources, and using big data technology, the platform can be used to calculate an ETA for intermodal and global transport chains.
"Our ETA calculation is no longer static, but follows a holistic and dynamic approach that considers the complex conditions of the real world. Transport processes are no longer considered in isolation, but end-to-end and in real time," Pufahl says.
"The company's browser-based OnTime Navigator supports logisticians not using a transport management system. This way, companies of all sizes can save costs and increase transport efficiency. Our mobile app, Synfioo GPS, can also be used on smartphones to stay in touch with drivers, check waypoints and track shipments in real time," he adds.
"Our ETA calculation is no longer static, but follows a holistic and dynamic approach that considers the complex conditions of the real world. Transport processes are no longer considered in isolation, but end-to-end and in real time" - Marian Pufahl, Synfioo
In addition to focusing on the ongoing roll out of the existing platform, Pufahl confirms that the Synfioo team is developing a range of further improvements to the system. This includes what will be an "even more differentiated service" for customers that will include "well-founded recommendations for action and alternative routes on top of early disruption alerts".
"There will also be more data sources and we will facilitate the data integration of all supply chain partners, even the ones that are loosely coupled, like spot-market carriers," he says.
What now?
Pufahl says that in the beginning, Synfioo focused on logistics service providers after having "good experiences with some early adopters from that domain, which supported the first steps of the newborn company".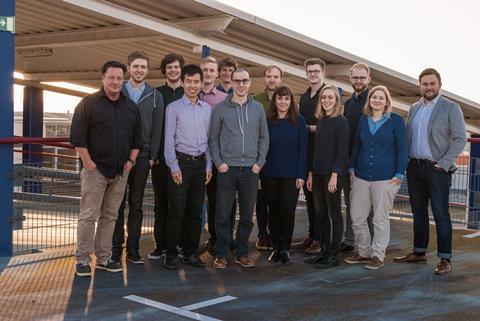 "Over time, we noticed that in general the industry – especially logistics-heavy [sectors] like automotive – is more keen to innovate in the area of supply chain visibility. Thus, we now focus a bit more on the industry's needs regarding supply chain visibility," he says.
Pufahl confirms that Synfioo is now actively forging connections with companies in the automotive industry, for which it has obvious applications. Although he will not name the company, Pufahl says that Synfioo has recently won "one of the world's biggest automotive producers, with more than 100,000 employees, as its client".
"The customer's objectives are precise ETA prediction and incident warning for inbound supply chain monitoring, qualitative improvement of the prediction quality – and support for future dynamic transport control," he says.
€2.5m
New investment, equivalent to $2.8m, which was won by Synfioo in June this year
"The use cases covered by Synfioo for this client are international multimodal transport lanes from plant to plant – trucks, trains and ships are involved here – and continental truck lanes. This results in superior ETA quality for our client – up to 50% better than legacy systems – as well as analytical insights on operational transport behaviour and supply chain network design. Finally, the self-learning system will adapt specifically to client lanes within a few months," he adds.
A vote of confidence
Synfioo received another boost in June this year with the successful completion of a financing round that saw the company raise an additional €2.5m ($2.8m) for the further development and roll-out of its supply chain visibility platform. As part of the deal, a range of existing investors, including BFB Brandenburg Kapital and HPI Seed Fund, ramped up their financial commitment to the company.
A further two companies – venture capital investors btov Partners (via its Industrial Tech Fund) and Senovo – have also agreed to participate as co-lead investors. Alexander Buchberger, partner at Senovo Capital Management, said that the decision to invest was prompted by a conviction that the Synfioo business model is capable of comprehensively accounting for "all the transport modalities of a supply chain, from trucks to ship and train transports to air freight". Meanwhile, Benedikt Kronberger of btov Partners highlighted that Synfioo forecasts are "already up to 50% ahead of established competitors".
Commenting on this vote of confidence, Pufahl reveals that the new funds will be used to help the company to build its brand and expand its existing team in an effort to enhance customer support.