If the semiconductor shortage taught the automotive sector anything, it is that closer collaboration between carmakers and their suppliers, not just at the tier one level, is crucial to mitigate disruption to the supply chain.
At this year's Automotive and Logistics Supply Chain Europe conference, representatives from both agreed that the relationship was in a poor state, with both sides suffering from short notice interruptions to parts supply. However, discussions also revealed what each side was doing to remedy the situation.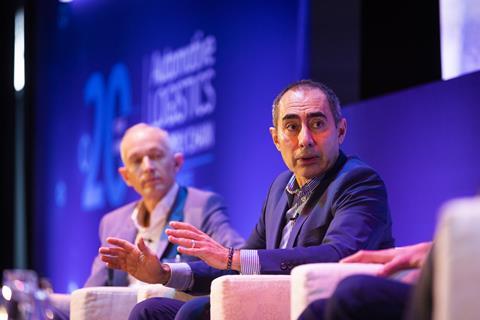 Levent Yuksel, freight operations director, at Jaguar Land Rover (JLR), admitted the misalignment had hit the company hard in the first two quarters of the last fiscal year, with unexpected shortages in the supply of parts resulting in sudden changes to scheduled production or stoppages altogether.
"It has been a bitter experience and has been destructive to our production schedules," said Yuksel. "This year we have suffered a loss of 30% of our targeted output."
However, he recognised that the bitter experience was not limited to JLR but detrimental to suppliers and the logistics companies moving those parts.
Etienne Jacob, global supply chain director at tier one parts supplier Plastic Omnium, agreed that in certain areas of the central supply chain the relationship between OEM and tier supplier was poor. Again, changes in demand at short notice have been disruptive leaving the supplier of with no time to prepare properly for supply volatility.
"If we are aware of the risk, we can prepare ourselves for that risk and be more capable to react quickly and in a more efficient way," said Jacob.
He also pointed to the problem associated with the inbound delivery of parts from those suppliers of subcomponents mandated by the OEM which are delivered to Plastic Omnium. That can account for 60-70% of parts in intelligent external systems.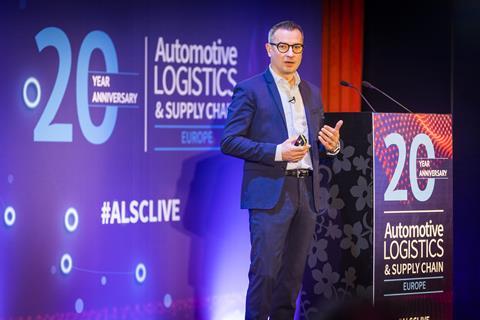 "They are contracted by the OEM but are delivering to us and we are getting supplier conditions which are sometimes crazy," said Jacob. "The OEMs are requesting us to stock from a day to day basis and then we are receiving parts from their suppliers with a fixed horizon of three weeks and a minimum order quantity which is one truck."
Jacob said that disrupted stock handling at the plants and he called for a more direct relationship in the supply chain.
Channels of communication
The disruption has proved to everyone involved how critical the availability of semiconductors is to certain tier suppliers in maintaining a continuity of parts output. It has also proved how crucial transparency across the supply chain in assessing the resiliency and capability of the tier-n supply chain. That shared visibility is not only important for the carmakers receiving the parts but for the suppliers and logistics providers involved.
Jacob said that with a more centralised approach to supply chain organisation improvements will follow. That relied on breaking down silos between the OEM and tier ones, and having a more open communication channel to better anticipate shortages and shutdowns.
Kuehne + Nagel's six-point customers satisfaction toolbox
More open communication is something logistics provider Kuehne + Nagel is working to promote through its six-point customer satisfaction survey. Achim Glass, senior vice-president and head of global business development for the Automotive + New Mobility division, explained that during Covid it was facilitating daily calls between the OEM, tier one and freight forwarder on daily capacity planning. That included the exchange of information on how much stock was available and what material was required to maintain production.
1. Establish a regular communications channel, including routine conversations with tier account managers, sharing such information as QPRs and business reviews
2. Share information systems and exchange data to get production planning forecasts and transit updates, which are shared amongst participants
3. Establish clear service level agreements – what are the expectations from the customer and does everyone understand
4. Joint planning to address better alignment. Daily calls between OEM and tier one supplier, and the freight forwarder, to align on daily capacity planning. Exchange of information on how much stock is available
5. Continuous improvement planning, using historical data to look at abnormalities and improve the flow of material
6. Incentivisation programme, to provide incentives for people on the ground.
Yuksel said that JLR now had a more proactive collaboration with suppliers to understand their tier-n supply chains, to the extent of going to the semiconductor producers themselves to secure supply up to the tier one level to ensure they can continue to operate. That has pulled back JLR's results for the year.
"We have seen a good improvement through the fiscal year," said Yuksel. "The first two quarters were bad, then in Q3 we were back on target and in Q4 we were exceeding our output volumes. This is thanks to the collective effort to better align, engage suppliers collectively, and include our service providers.
Jaguar Land Rover has not yet released figures for Q4 but in the third quarter revenue stood at just over £6m, with retail sales of nearly 85,000.
Those improvements are the result of the time, energy and money invested by JLR to secure semiconductor supply, as well as being down to the closer problem-solving alignment the carmaker has with its suppliers and logistics providers, according to Yuksel.
"The more we get rid of the unexpected, the better we can focus on the good things, such as sustainability, efficiency and operational excellence, and together these are bringing better results collectively," he said.
Coverage from Automotive Logistics and Supply Chain Europe 2023
1

2

3

4

5

6

Currently reading

Carmakers and tier ones need better supply chain alignment