The transition to electric vehicles (EVs) is introducing an entirely new, specialised supply chain for inbound, outbound and service parts logistics. To make the transition successful there needs to be more collaboration and communication between the sectors, according speakers at this year's Automotive Logistics and Supply Chain Global conference in Dearborn, Michigan.
On the panel, David Leich, executive director of global supply chain at GM, said: "We're all very aware that we've got an entire new supply chain and we need to have specialised dispatchers and account managers."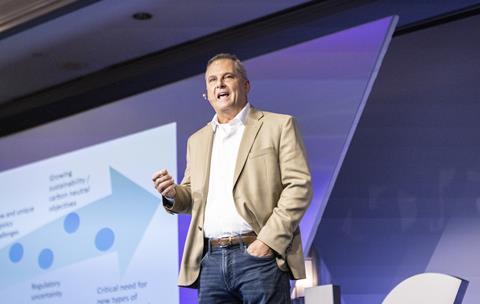 He went on: "There are dedicated resources that are now going into supplying this new side of production. We do have dedicated primary and spot capacity, but it's a challenge because this capacity is specialised and comes at a higher price."
Antonio Fondevilla, global automotive vertical head, at shipping giant Maersk, agreed. "It's completely different to the supply chain we're had for many years," he said. "Inbound logistics to gigafactories is a completely different game."
Transparent transition
Leich said that the fast-changing transition to EVs means there needs to be more transparency and communication within the new supply chain. "Schedules are going to change continuously, and I think that does drive the need to have a much more collaborative approach with the supply base, with everyone trying to balance resources and trying to understand what changes are happening when," he said. "We've probably amped up our supplier communications tenfold."
The transition is also difficult as it comes with ever-changing regulations on how to store and move EV batteries and their components. "Nobody can give a clear answer on regulation and it's a challenge," Leich added.
Having common definitions used across the whole supply chain is important, according to Vijaya Neela, president and CEO, aThingz. "There is a lot of data and information coming from each of the different domains of the stakeholders," she said. "It's important to keep them all synced and share the same common definitions. We are no longer in those early days where you have enough time to do what you need to do, now you have to go fast because everyone is innovating."
Leich said that GM's approach is to also work with strategic expert advisors, to ensure communications with the supply chain are as simplified and standardised as possible. "That way we can better share our strategy," he said. "We have a vertical integrated approach, and we can now share that strategy with our providers and have a plan that means we can have a safe supply chain network that meets all the requirements. Vertical integration is a key part of that."
Kiki Nice, supply chain manager at Daimler Trucks said: "You need great partners and a great team. We're all still learning, so a big component is vulnerability and recognising that there is no one right way. Even things that have been defined can be redefined, and you need that feedback loop."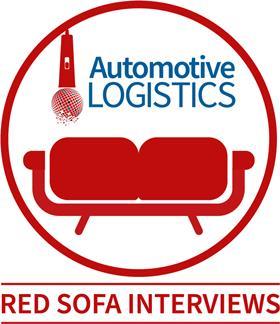 Watch: Daniel Harrison, automotive analyst at Automotive Logistics spoke about how the transition to EVs can present opportunities to consolidate a fragmented logistics industry in North America, in our Red Sofa Interview.