The semiconductor shortage is not the last global supply chain crisis the automotive industry is likely to see. Vehicle makers at last week's Automotive Logistics and Supply Chain Mexico conference said that proactive management based on better communication across the supply chain was the only way they were going to deal with future disruptions.
Emerging from the global coronavirus pandemic has not been easy in any country but as the Mexican automotive sector tries to grasp opportunities from North American trade agreements and legislation, its main players are caught in a game of rapid catch-up.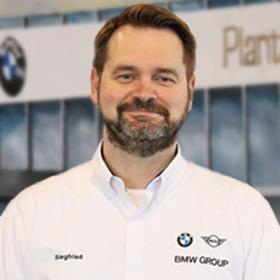 At last week's conference Siegfried Jung, vice-president of production control, production system and logistics at the BMW group plant in San Luis Potosi, said that the effects of the pandemic were undeniable and ongoing.
"We've been hit very hard, especially in the beginning of the year," he said, identifying one crisis in particular as the defining one for 2022. "[With] the semiconductor situation our prognosis horizon is up to ten days. That's it."
Jung said that the company found itself in the same situation as its suppliers, who were expecting longer forecasts. The information on supply just isn't there however.
"Looking forward to next year, we clearly expect the continuation of this situation on the semiconductor market," said Jung. "We do not expect any relaxation, especially not in the first half of the year. And with this, we know exactly that our main challenge for next year will be to remain or even become more flexible in terms of demand."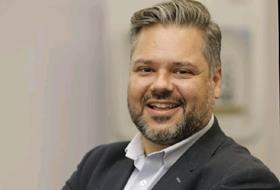 Stability through collaboration
Francisco Bravo Gómez, senior supply chain director for Audi Mexico, agreed with Jung that the only certainty going forwards was instability and that the semiconductor situation was unlikely to improve in the short term.
"I think [the only stability] is the way we manage this crises because [they] are not going to go away," said Gómez. "The bumps on the way will keep coming and we don't even know what is going to be the next one."
He said stability of processes, greater flexibility and closer collaboration with partners was the way to manage the current semiconductor situation and whatever future problems the industry faced. "The way we react, the processes that we have in place, this is what is winning stability across the world," concluded Gómez.
Fabio Garcia, head of aftersales for Volkswagen Truck and Bus México, said that ensuring uptime was maximised was still a challenge. "We have to be very careful about our stock, about our parts."
He said it was important to prioritise parts that guaranteed fleet maintenance and that meant being proactive in identifying those that were more likely to need replacement based on age and the kilometres travelled by the truck. However, he said the accuracy of that predictive strategy had been affected by the disruption to fleets over the pandemic. Volkswagen saw truck and bus aftersales plummet by 80% during the Covid lockdowns.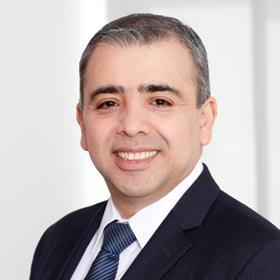 Communication not micromanagement
Garcia said that communication with dealers was the key to trying to manage unknowns. It was also key to solving problems with service providers and suppliers, according to Gómez.
"Communication is the most important topic right now…because our suppliers know their own process, they know what is happening and whether they are facing any problem," said Gómez. "As long as we get the information on time, we have [more chances] to react and the palette of options that we have is bigger."
Gómez recognised that greater transparency down to the tier n level is the dream of every logistician but he said that wish could turn into a burden. Improving communication should not lead to the need for management by the OEM.
"We don't want to manage our suppliers, or manage our tier two suppliers," he said. "We don't want to manage the service providers. That's why we have partnerships, because you know your business better than us."
What the automotive industry in Mexico needs is better and bilateral communication, as well as faster feedback to support a more proactive management of whatever was round the next corner.
BMW's state-of-the-art digital control for logistics
Siegfried Jung, who took over this past summer as vice-president of production control, production systems and logistics for BMW Mexico, explained how BMW has setup a unique digital control centre for its supply chain and production monitoring in Mexico.
Coverage from Automotive Logistics and Supply Chain Mexico 2022
1

2

3

4

Currently reading

Crisis management is about better communication