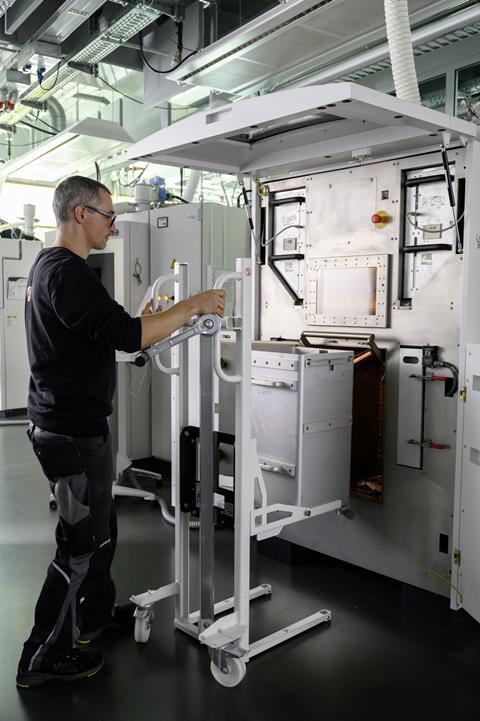 German OEM Daimler Buses enters the new year looking to develop a new business model: directly producing spare parts in-house for customers via 3D printing.
Components produced by the process also called additive manufacturing currently come from external providers and meet specified quality standards, including those related to status of being a genuine part for the group's Mercedes-Benz and Setra brands.
Daimler wants to transfer that work in-house for customers. "The objective is to reorganise the value-added chain of the individual production areas and to derive a new business model from it," the company said.
"Production and delivery of a 3D-printed part takes only a few days as opposed to several months. Also, this manufacturing technology produces considerably less waste as any unused material can be immediately used for the next 3D-printed order," it added.
The greater use of additive manufacturing will require establishment of a digital warehouse with comprehensive 3D-printing data that can be purchased and called up via the company's spare parts' Omniplus On portal.
"Instead of simply purchasing spare parts, as was previously the case, customers will buy a printing licence which they can then have implemented by the advanced printers in the Omniplus printing centres," Daimler said, adding: "Customised data can be uploaded directly. The parts can then be simply replaced by the customer."
At present Daimler Buses' centre of competence for 3D printing is examining more than 300,000 bus spare parts in detail for such printing. Around 200 have so far been identified as suitable, such as covers, handles and a diverse range of brackets.
As this year progresses, the bus manufacturer plans to extend the service to handle inserts, side panelling for coach seats, top-quality decorative parts for folding tables or "eye-catching" customer logos for the entrance area – and customised for a client if required.
The parts are generally complex, non-safety-relevant components which have traditionally been made as deep-drawn parts from several individual components requiring the availability of many expensive tools.
By using 3D printing technology for those metal or plastic parts, Daimler says it can "quickly, flexibly, economically and environmentally responsibly" react to urgent customer requirements, especially for rarely ordered components or special requests from clients.
The company, based in Stuttgart, also claims some printed parts are stronger than conventional metal components as 3D printing is a welding process on a microscopic level. "[The] first applications of these are already being tested and are proving very promising," it added.
Meanwhile, the group's Omniplus spare parts logistics centre at Neu-Ulm, Bavaria, claims to be the world's largest central warehouse for bus spare parts by stocking more than 120,000 replacement components for Mercedes-Benz and Setra buses. There are about 50 inward truck deliveries a day with around 220 employees receiving or dispatching the parts.