Disruption to the automotive supply chain is now a daily event but that does not mean efforts at greater sustainability have been pushed to the back burner. As Malcolm Ramsay discovers, logistics providers are getting results from imperative economies that also cut emissions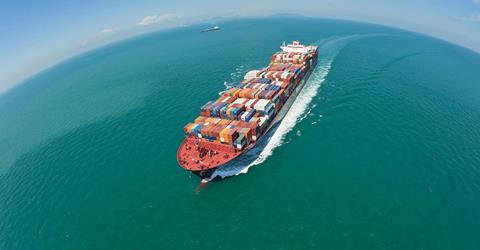 Supply chain disruption that was initially seen as a temporary side-effect of the Covid pandemic is now factored into logistics costs for many in the automotive sector, with little sign of this burden waning in the short term.
With margins already spread paper-thin, the need to factor sustainability efforts on top can be seen as a cost too far, but some of the best-in-class green logistics providers are today demonstrating that lead-time optimisation is by necessity closely married to sustainable supply chains.
"Sustainability itself is one of the leading factors for disruption and this predates the pandemic," says Ruud Vossebeld, director of business development at optimisation software group, Inform. "While the pandemic has resulted in some short-term shifts that may make sustainability a lower priority, such as the need to expedite shipments by air, the longer-term disruption from sustainability is more fundamental."
For the automotive industry, the days of just-in-time supply chains may seem numbered. However, many of the principles that drove this manufacturing model are now underpinning major changes in logistics that not only promise to optimise lead times but also cut down on emissions.
Shift in focus
Achim Glass, head of global automotive and new mobility at logistics group Kuehne + Nagel, does not see the latest supply chain disruptions as anything new, noting that it is primarily the frequency and impact of these interruptions that have changed significantly over the past 24 months.
"These days the ripple effects of supply chain disruptions are being noticed globally and the Suez Canal incident last year created public awareness beyond the logistics departments," Glass comments. "Carmakers and tier suppliers have both taken numerous measures to reduce the risk of supply chain disruptions and at the same time have made efforts to decarbonise their supply chains in response to this public general awareness."
Glass says it is no longer acceptable to ship semi-finished products three times around the world before they eventually arrive at the point of sale because consumers pay attention now to the "made in" label and prefer to purchase regional products instead.
Over at shipping giant Maersk, John Andrew Carmichael, global head of automotive, echoes this view, noting that the pandemic has forced customers to look at supply chains differently. He adds: "It is not only Covid but a variety of factors that are causing disruption at the moment. Some of these are long term, such as sustainability or the shift from [internal combustion engines] to EV, and some such as microchip shortages are shorter term."
Where in the past focus on sustainability issues was often the responsibility of marketing departments, the dual challenges of disruption and cost have meant that these issues are now much more part of day-to-day operations. As such, this has meant a dramatic shift in how suppliers tackle the question of emissions.
Rather than incurring the extra cost to deploy expensive renewable energy prototypes or run greenwashing campaigns, firms are now becoming laser-focused on every mile of transport and the associated carbon footprint.
"One major impact of Covid has been as a wake-up to some in the industry around the need for better forecasting," Vossebeld says. "Looking ahead one week or at the supply chain within 500km is no longer enough. Firms now need to be forecasting one month, two months, three months ahead and at a global scale."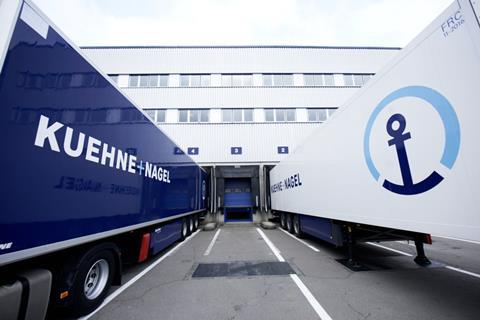 Data accuracy
Martin Andreasen, executive vice-president of group compliance at Danish transport company DSV, notes that his firm implemented a "range of new frameworks and standards" last year. They were designed to enhance reporting and provide stakeholders with extensive disclosure, reliability and data accuracy. The firm also recently announced plans to optimise its truck fleet by improving loading efficiency and switching to lower-emission fuels.
Network optimisation is also a key focus for Inform and Vossebeld reports a sea change in how carmakers and suppliers have approached data and optimisation over the last 24 months.
"A lot of this was traditionally done by Excel and this was laborious to update and expand," Vossebeld explains "By moving to better data structures we can model for different factors easily."
A key result of better modelling has been the conspicuous overlap between sustainability and cost in many scenarios, with speed emerging as a major trade-off against both. Inform has now deployed its own network optimisation tool to three global carmakers and calculates that it has already delivered cost savings of between 5-10%, a better balance of truck-rail transport and better overall CO2 footprint.
While automakers and logistics firms already have a plethora of information available about supply chain movements this has often not been in usable format or has failed to capture pertinent variables related to emissions. The rapid explosion of connected vehicles and devices through the internet of things (IoT) changed this in the 2020s and allows providers to gain more of a real-time picture of issues.
"Achieving real-time shipment visibility at the line item level is the number one objective," Glass comments. "Traditionally, automotive supply chains have been very optimised and very well synchronised, where the slightest disruption often resulted in negative effects…[.] While in the past exception management was still manageable, the explosion of exceptions, and the inability to monitor and manage those in an automated fashion, has highlighted that it was about time to deploy already existing tools for inbound supply chains."
To tackle some these challenges, Kuehne + Nagel launched the Sea Explorer portal in February to track and monitor supply chain disruption. This global disruption index includes data on delays at ports, bad weather conditions and vessel issues. It gives the customer the possibility to select sailings comparing from the fastest connection, the most reliable connection and the most carbon emission-friendly sailing from sea-going vessels worldwide.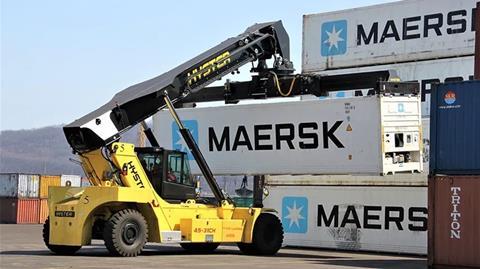 Granular optimisation
One clear advantage of better data structures and macro-level oversight of emissions has been clarity around the true trade-offs required to reduce carbon footprint.
"The first step for us has been helping customers identify parts of their supply chain to optimise and this often has impacts for carbon footprint," Carmichael explains. "For instance, moving from intra-European trucking to rail, or from Asia airfreight to multimodal land and sea shipment, can save emissions and costs. Each situation is different but broadly, the trade-off is between speed on the one hand, and cost and sustainability."
Real-time data is also allowing carmakers and suppliers to adjust decision-making on a minute-by-minute basis. Vossebeld explains: "Whereas a study to optimise routing might have traditionally taken a week, we can now do it in an hour. This means we can create ten scenarios and compare explicitly for sustainable outcomes versus costs or speed."
Scenario modelling has also been supercharged by the introduction of tools based on artificial intelligence, which allow automakers and suppliers to communicate timeframes with greater confidence.
"AI offers three key advantages addressing core issues at the heart of supply chain failures: greater transparency, speed and predictive ability," says Ryan Rusnak, chief technology officer at logistics group Airspace. "With those objectives in mind, prioritising the adoption of AI-powered technology is perhaps the single most impactful step that carmakers and OEMs can take to mitigate risks and improve auto supply chain resiliency."
Data sharing
Alongside the obvious advantages that improved granularity can offer in analysing and comparing different modes of transport, better data handling is also opening the way for greater information sharing and collaboration.
"Logistics service providers have in general been able to provide fairly granular visibility for years," says Glass. "However, the moment you enter into different eco-systems, such as port operations or customs, one depends on the availability of data from third parties. This interconnectivity did not work well and resulted into many black holes, causing data to be unreliable, often very unreliable."
As an example of this mismatch, Glass cites the example of one third-party logistics provider (3PL) that was shipping automotive production material from Germany to the USA. The company assumed the cargo was on the US east coast when the container was physically still sitting in Europe, because of a lack of any exception alert.
"As a consequence, almost every tier supplier and carmaker is driving respective digitalisation projects, ideally cloud-based solutions, which allow all value chain partners to share big data. I personally see this digitalisation surge largely independent from sustainability ambitions," Glass adds.
While sustainability may not be the obvious driver for data sharing, closer inspection of many of the chokepoints and costs in supply chains has revealed that in many scenarios collaboration is key to lowering emissions.
"There is clear pressure to combine cargoes as well as data," Vossebeld says "For example, even the largest carmakers may struggle to fill rail capacity on particular routes, but by combining volumes with another firm they can become more efficient and also reduce carbon footprint by running one train instead of two. Business leaders must find a way to support a collaborative model, where they can cooperate with competitors to optimise across the full supply chain."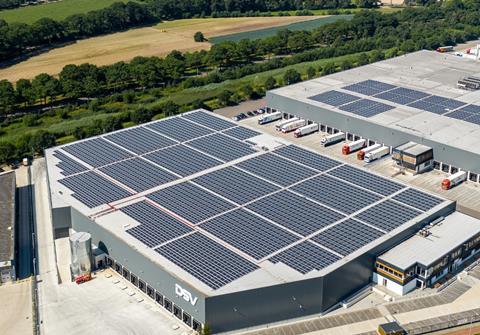 Nearshoring challenges
A second outcome of increased supply chain scrutiny has been pressure to nearshore production, shortening transit times and reducing risks. While this trend is undoubtedly building in the automotive sector, the cost and sustainability side of the equation is not always in favour of nearshoring. Carmichael of Maersk notes that the biggest challenge in nearshoring is the length of time to change supply chains, with at least three to five years typically required to build new infrastructure. What is more, this construction carries its own carbon footprint, often outweighing any environmental gains.
"There is momentum towards nearshoring and bringing supply chains closer, both because of the obvious risks highlighted by the pandemic and in terms of optimising transport generally, but this will be a step-by-step process," Vossebeld says.
A holistic view of a supply chain's carbon footprint also indicates that with good optimisation the transport itself may be only 3-5 % of total emissions for any product and so nearshoring does not necessarily play into this equation.
Future ready?
With automakers hoping that 2022 will be a year when the engines of growth fire on all cylinders it seems clear that challenges still lie ahead and fully sustainable supply chains will only be achieved by those firms willing to work together.
"One of the big challenges will be for business leaders to ensure they keep up with change," Carmichael says. "Certainly, companies need to be thinking about this now to ensure they remain competitive."
Vossebeld, likewise, sees the big challenge in getting business leaders to agree on collaborative models.
"Technically, everything is possible and there is agreement in principle but there may still be some reluctance in the sharing of sensitive data," Vossebeld concludes. "For some firms there is the feeling that they have more room for optimisation within their own walls for now. As efficiency gains become harder to achieve in a few years' time, however, that will add further pressure for a collaborative approach."