Automotive parts supplier Gestamp has bought a third of Gescrap, the scrap recovery and recycling firm. Gestamp said the move would enable it to commit further to the circular economy and make greater use of recycled materials for its production of parts. It added that reduction of mineral extraction from iron and aluminium would have a direct impact by removing emissions from those supply chains
Gestamp, which makes metal body and chassis components, already recycles 98% of waste generated from its operations. The Spanish tier one has 100 production plants around the world. It said the deal with Gescrap would promote the use of its scrap as a secondary raw material in the production of low-emission steel.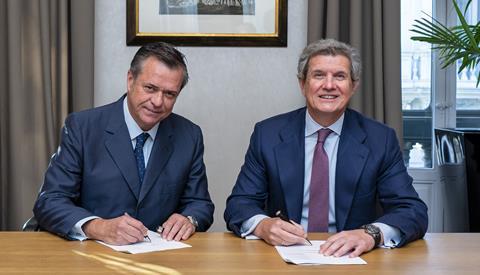 "The company understands circularity as one of the basic pillars of its sustainability strategy," said Ernesto Barceló, Gestamp's recently appointed corporate director of ESG. "It contributes, on the one hand, to the reduction of mineral extraction (mainly iron and aluminium) with a direct impact due to the reduction of emissions in these supply chains and, on the other hand, the optimisation of waste management."
In July this year it signed a deal with Brazil's largest electricity generator Cemig for the supply of energy to its research and design facilities there from renewable sources. In the same month, Gestamp also signed a deal with steel maker Arcelor Mittal following a trial in the use of low-carbon emissions steel for use in car parts vehicle production in Europe.
Gescrap, which is also based in Spain, has been operating for 28 years in the scrap recovery business and specialises in waste management for large automotive companies across the world. It is one of Europe's main suppliers of high-quality scrap metal.
"We are convinced that this is an important milestone in the company's history," said Iñaki Velasco, founder and CEO of Gescrap, "Gestamp as a strategic partner is going to reinforce our commitment to leadership in new business opportunities in the world of the circular economy and recycling, sectors which are certainly in full growth."