In the latest example of tier one supplier consolidation, engine-maker Cummins is buying Meritor for $3.7 billion. Meritor makes powertrain and brake components for the commercial vehicle sector. Together the companies intend to advance the development of electric commercial vehicle technology and make more sustainable products.
Cummins, which makes engines, powertrains and filtrations systems, also for commercial vehicles, will pay $36.50 per share for Meritor in a deal that signed on February 18. In doing so, Cummins aims to expand its engine parts catalogue and add axle and brake technology to its product line.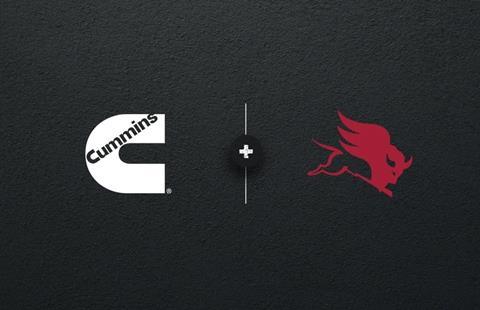 "Meritor is an industry leader and the addition of their complementary strengths will help us address one of the most critical technology challenges of our age – developing economically viable zero-carbon solutions," Cummins chairman and CEO, Tom Linebarger said. "Climate change is the existential crisis of our time and this acquisition accelerates our ability to address it."
Linebarger said there was a compelling financial case for the acquisition, with significant synergies expected in supply chain operations and facilities optimisation.
Cummins has been investing in electric powertrains and hydrogen technology recently, which can power fuel cells that generate electricity. Meritor has also been investing heavily in electric powertrains, indicating that the sector is making a proactive shift from diesel engines to electric powertrains sooner than later.
Chris Villavarayan, Meritor president and CEO, said the acquisition solidifies Meritor's performance and customer service record.
"Our offerings will continue to play an important, strategic role as commercial vehicles transform to become electric and autonomous," Villavarayan said.
Cummins officials have said they see combined companies as generating about $130m in savings by the third year after the transaction closes later this year.