Following Faurecia's €5.3 billion ($6 billion) takeover of Hella at the end of January, the merged tier one parts suppliers have announced they will operate under the name Forvia and will start providing combined aftersales products and services, beginning with exhaust systems.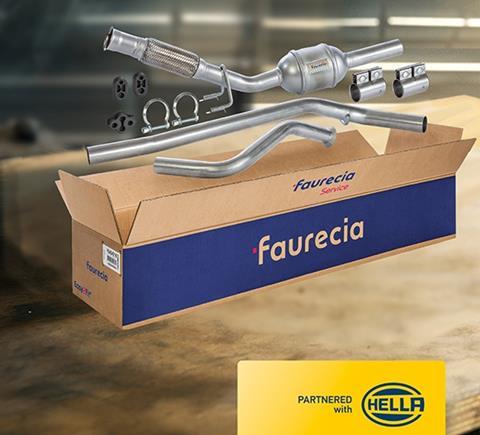 The companies said the move would reduce space and storage costs, and streamline logistics. "By jointly offering high-quality spare parts and services, we not only facilitate ordering and logistics processing for wholesalers and workshops, but above all ensure fast and profitable repair processes," said Maryse Penny, Faurecia's corporate strategy director.
Faurecia, which specialises in exhaust systems amongst other products, now holds 79.5% of shares in Hella. Hella specialises in lighting and electronics.
To begin with, Faurecia's Easy2Fit exhaust system kits will be available as part of Hella's aftermarket programme. From there the range of products and services will be expanded step by step. Faurecia said that one in four cars globally is equipped with one of its exhaust systems and the combined company will be able to offer 3,300 different exhaust system kits.
The company also said, that as well as an expanded product range, workshops and wholesalers stood to benefit from enhanced services.
"Hella simplifies the wholesalers' business and accompanies workshops along the entire repair process, from vehicle acceptance to vehicle diagnostics," said Stefan van Dalen, who is responsible for Hella's global aftermarket business.
Forvia will be the seventh largest tier one automotive supplier worldwide but both companies will also continue to operate as the independent listed entities, Faurecia and Hella. The product brands Hella, Hella Gutmann, Hella Pagid and Hella Valuefit will also continue to be sold as such in the aftermarket.