Tier one parts supplier Marelli has signed a five-year contract with DHL Supply Chain for logistics services in North America.
Acting as a fourth-party logistics. Providers (4PL), DHL Supply Chain will oversee Marelli's regional supply chain operations and look to reduce transport costs by eliminating superfluous carriers.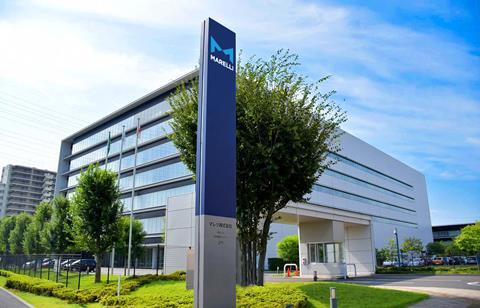 In a joint statement the companies said they expected "dramatic efficiency and visibility improvements…through the introduction of common tools and technology". At the same time Marelli's customer base will benefit from improved delivery times and real-time inventory tracking.
"Our partnership with DHL will provide us with a competitive and sustainable logistics cost model and deliver a step change in savings to truly transform our supply chain," said Bharat Vennapusa, head of transformation for Marelli in North America. "In addition to the economies of scale realised by working with a single-source supplier, we will benefit from coordinated bidding, freight volume management, tracking and tracing, industrial engineering support and a robust digital platform, all provided by DHL."
Jim Monkmeyer, president of transportation at DHL Supply Chain, North America, added: "We are confident that through our management, industrial engineering, and robust digital platform capabilities, we can strengthen Marelli's commitment to offering automotive sector solutions with the reliability and flexibility today's customers expect."
The latest contract follows one DHL Supply Chain signed with filtration parts supplier Mann + Hummel for the management of its aftersales distribution in the US. DHL Supply Chain will manage two parts distribution centres, one which is opening in Las Vegas, Nevada this summer and one in Gaffney, South Carolina later next year.