The automotive supply chain in North America is having a worse year than it did in Covid-stricken 2020. For the tier one suppliers based there, it is an ongoing fight to deliver parts in the face of widespread supply chain disruption.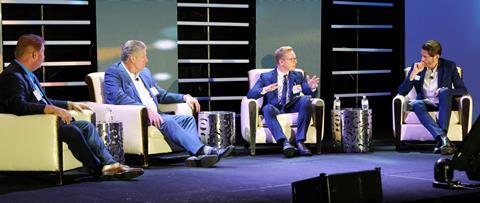 As was discussed at this week's Automotive Logistics and Supply Chain Global Live conference, that disruption has many aspects. International freight movements have been disrupted since the second quarter of 2020, and the situation has only become worse, with lead times for ocean container freight stretching out to record delays from the fourth quarter of last year.
Container port congestion in China and on the west coast of the US is hampering the delivery of inbound material and parts. Container rate prices have gone through the roof as a consequence.
The semiconductor shortage continues to plague the industry and looks set to last into 2022. According to figures from IHS, lost vehicle production due to the shortage is now equal to 8.2m units globally, with 2.2m units lost in North America. The full impact could be as much as 10.5m units globally for the entire year.
Covid shutdowns continue to exacerbate the semiconductor shortage, notably in Malaysia, which produces 13% of the world's supply. The Covid spike there has badly affected the outlook for supply in Q3, and semiconductor production in the country will not be back to full capacity until next year. Major carmakers directly affected by the shutdowns in Malaysia include Ford, GM, Maruti Suzuki, Nissan, Stellantis, Toyota and VW.
There have also been dramatic weather events, such as the winter storms that hit Texas in February, further complicating the supply of semiconductors.
Critical communication
According to Maxim Serov, director of supply chain management for North American operations at tier one parts supplier Benteler Automotive, as the situation in international freight moves increasingly got more volatile, it became crucial for suppliers to implement changes to their processes.
"In some locations, we implemented transit time adjustments," he said. "The schedule reliability is very low, down between 35-40%, maybe lower. This represents a significant delay of seven or eight days on average right now [but] it can be anywhere between three days or 23."
Serov said communication with logistics service providers was crucial in coping with the disruption. Benteler is analysing transit time data by lane and comparing it with SAP data to gauge the extent of the mismatch and what needs to be done to solve it. Benteler is also analysing carrier performance, which differs from one provider to the next.
"Sometimes it is more expensive, sometimes less, but we need to find the right balance.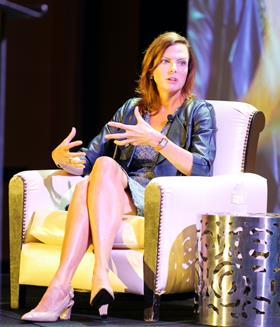 We are trying to mitigate the risks and using different services," explained Serov.
On a more strategic long-term level, Serov said the company had to look at greater localisation of production in North America.
"Benteler is sourcing a lot from overseas; about 25% of our purchase value comes from Europe or Asia. This is too much and makes for a difficult situation right now," he acknowledged.
Data and systems
Kelly Bysouth, chief supply chain officer at tier one parts supplier IAC, also acknowledged that 2021 has been a more difficult year than 2020. She cited the material costs that were eating into the margins of IAC's own suppliers and the increased logistics costs, alongside the port and container congestion and delays. There was also the disruption caused by the winter storm that hit Texas in February.
"You see these things in ones and twos every year, such as a hurricane or an earthquake in Japan," she said. "Every year, there is something, but this year everything came and is hitting us at once."
Nevertheless, in the face of these problems, Bysouth said IAC was dealing with the disruption, and that was in big part thanks to its data-focused and system-led strategy that made the most of existing resources.
"One of my favourite mottos is 'don't waste a good crisis'," she said. "You can get a lot done when you don't have a lot of options. In the automotive space, we tend to make things more difficult than they need to be sometimes."
Bysouth said mitigating disruption over the year has been about effectively pulling data out of the IAC's existing systems to identify exceptions and proactively managing them before operations were directly affected.
IAC's plants in North America all have an ERP system and a link on a common platform, something the company is also rolling out across its other regional operations. "Once we have that common platform, it is about how you pull the data and analyse it and identify exceptions that you can go and take action on. We have worked a lot on that."
Buffering the aftermarket
There are also challenges in the aftersales part of the business, according to Matthew Pohlman, vice-president of supply chain operations at First Brands Group (formerly Trico Group), which makes parts predominantly for the aftermarket.
Pohlman said that First Brands was looking for better visibility in terms of fill rates and costs and looking to more accurately view customer schedules as demand for parts increased artificially as a consequence of customers building up buffer stocks. The biggest issue, according to Pohlman, is improving the availability of materials to its customers at the lowest cost.
"Everyone is having to put buffer inventory in depending on where it's coming from, but it is taking twice as long now as it did, and it's taking twice or three times the money to move it," he said.
Again, the key to combating the problem is communication with the customer and access to the most accurate data and analytics they have to understand what is needed and where it is.
"You have to have data and people who are willing to open it up and communicate it," said Pohlman.
There is more flexibility in the aftermarket, according to Pohlman, because parts can be reboxed or rekitted differently, moving parts that in surfeit to areas where they are in high demand. Nevertheless, he acknowledged that the continued hit on lead times for the delivery of components is crushing everyone, whether on the inbound or aftermarket sides of the business.
At the end of the day, the lesson most clearly learned from the disruption that escalated in 2021, according to Brandon Mason, lead analyst for global market intelligence at Eaton, is to take every announcement or development that could possibly affect the supply chain very seriously.
"There is no model or analytics that could have predicted the impact on the industry that we saw over the last 18 months," he said. "But it is important to scenario plan and [recognise] that we don't live in a perfect world. What else could go wrong? Let's start to think of what that could be so at least we are not caught flatfooted."
The next Ultima Media conference will be Finished Vehicle Logistics North America, which takes place next month in California between November 9-11