Toyota has suspended all operations across all its Japan plants due to a glitch in its production order system that occurred yesterday.
The glitch has stopped Toyota from being able to order parts, forcing it to shut down all 28 lines at all its 14 Japanese plants. Production is expected to resume at 25 lines in 12 domestic plants tomorrow morning (30th August), with the exception of the Toyota Motor Kyushu Miyata Plant, which produces the Lexus models, and the Daihatsu Kyoto Plant. These two plants are expected to resume operations from the second shift onwards tomorrow.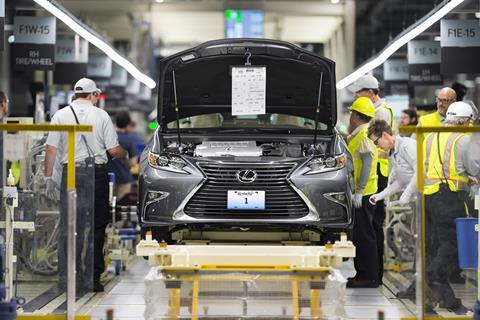 Toyota does not suspect the glitch was caused by a cyberattack but said it will continue to investigate the cause.
In a statement, Toyota said: "We would like to apologise once again to our customers, suppliers and related parties for any inconvenience caused by the suspension of operations."
In August last year, Toyota had to suspend vehicle output at its plants in the region of the Aichi Prefecture in Japan due to flood damage caused by heavy rains in the area. To mitigate the problem, the OEM rerouted the semiconductors destined for the affected plants to others in Japan that were hit by the chip shortage at the time.