PARTNER CONTENT
This content was paid for by Agillence and produced in partnership with Automotive Logistics
Delivering increased cost-effectiveness and efficiency to carmakers including Toyota and Nissan, Agillence software and systems increasingly provide visibility right down to tier N supplier level.
The automotive supply chain's complexity has always made it vulnerable to disruption, so vehicle manufacturers are constantly searching for ways to improve visibility and gain better control of transport shipments and network optimisation. In a time of ongoing material and labour shortages, logistics capacity bottlenecks and changes in production and sourcing patterns, OEMs require even greater transparency at multiple levels of the supply chain – including upstream, tier N suppliers – along with the ability to make dynamic changes to delivery schedules based on real-time developments in the network.
While such control might sound like the Holy Grail in supply chain, masters in just- in-time manufacturing and logistics models, such as Toyota, have been evolving their production systems and logistics planning in this direction. Furthermore, the emergence of new suppliers and requirements, for example in battery or semiconductor supply chains, as well as meeting sustainability targets, are bringing ever greater requirements for visibility and automation in logistics management.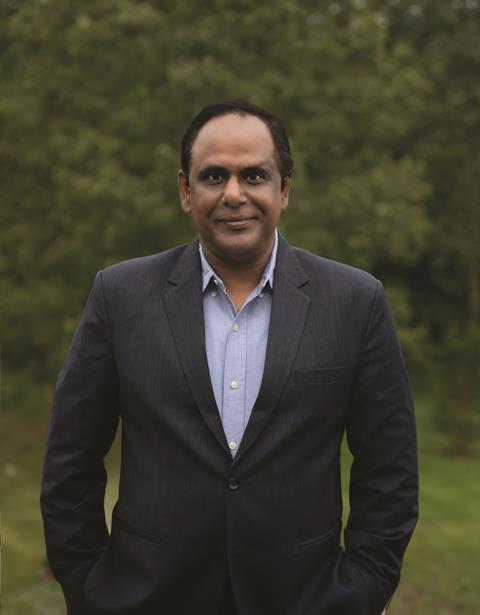 An increasingly important partner and tool in the arsenal of such manufacturers is US-based logistics software and transport management system (TMS) specialist Agillence, whose proprietary software-as- a-service (SaaS) solutions aim to reduce planning times and total logistics costs. Agillence has been celebrating its 20th anniversary this year.
Over two decades, Agillence has developed an automotive-specific TMS suite consisting of Agillence Lean Logistics Optimizer (ALLO) and Agillence Logistics Management System (ALMS) and provides complete support for Plan-Do-Check-Act cycle for continuous improvement.
Agillence has not only gained several OEMs, tier suppliers and 4PLs as customers, but it is evolving its software to meet the industry's changing needs. Meanwhile, its systems also support efforts to reduce carbon emissions and manage other supply chain costs, invoicing and network operations, with a strong focus on offering shipment level visibility across the tier N supply chain.
Part of the Toyota Way
While Agillence has become embedded in the logistics planning tools of key customers like Toyota, it's been a long journey to get there. Back in 2004, much consideration was given – and persuasion required – before inbound logistics planning at Toyota North America was first enhanced by the adoption of an optimisation engine from Agillence into the manufacturer's supply and production system.
The Japanese OEM was uneasy about relying on a complex algorithm that ran counter to its long-standing approach of more manual, deep-thinking, problem- solving techniques. The carmaker had long run its production in Japan through detailed just-in-time and heijunka, or level scheduling in assembly. Executives were also sceptical about Agillence's claim that its software could remove costs from the supply chain, which was believed only to be possible through broader process optimisation.
Jeffrey Liker, professor of industrial and operations engineering at the University of Michigan — and author of The Toyota Way and The Toyota Way Fieldbook — explains that beyond concerns over the company's small size, the obstacles to be overcome were chiefly cultural.
"Toyota's approach to just-in-time scheduling was based mainly on its operations in Japan, where it provides strict delivery windows for suppliers, rather than directly managing inbound freight networks. In Japan, most of these suppliers were based relatively close to production plants, putting less emphasis on how full delivery trucks were; in North America, meanwhile, distances were far greater and delivery density less. To reduce costs and time, the carmaker would need to optimise logistics collection and delivery through processes such as milkruns and consolidation centres. This kind of network design required fast changes and calculations and would quickly overwhelm attempts to do it manually. And it was precisely what Agillence's software would be able to do."
Building an automotive-specific TMS
One major tier supplier with over 50 plants and 1,000 suppliers in North America transformed its plant-specific inbound network to a crossdock-based consolidated network using the ALLO optimisation tool. This transformed its network, reducing freight costs by over 10% and opening up opportunities to improve in several areas.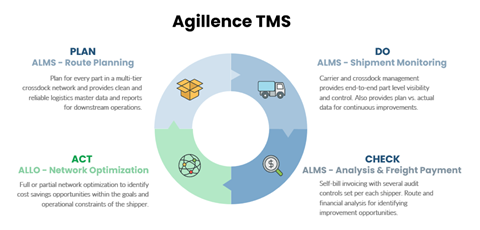 According to its director of logistics, it tried to find an off-the-shelf TMS but could not find any meeting the demands of its complex business needs. Hence, the tier supplier partnered with Agillence to build an automotive-specific TMS to handle automotive industry needs. The focus was to support its complete PDCA cycle and manage complex data efficiently.
According to Srini Paruchuri, vice- president of customer strategy and solutions at Agillence, traditional TMS systems are built to support different industries and are stronger in operations but lack support for PFEP data management, complex route management, and plan versus actual analysis. Hence, users build several databases and tools outside TMS. This method has been worked until there were stable production schedules, but things have become more dynamic. As clean logistics data is available within one system, Agillence TMS can help adapt to new challenges and changes in business needs.
Continuous improvement and evolution with Nissan
Agillence's founder and president, Dr Sean Kim, who has been the intellectual force behind the optimisation software, says: "We've been privileged to work with an OEM, a pioneer and leader in JIT and 'lean logistics', who played a crucial role in developing our product's initial versions."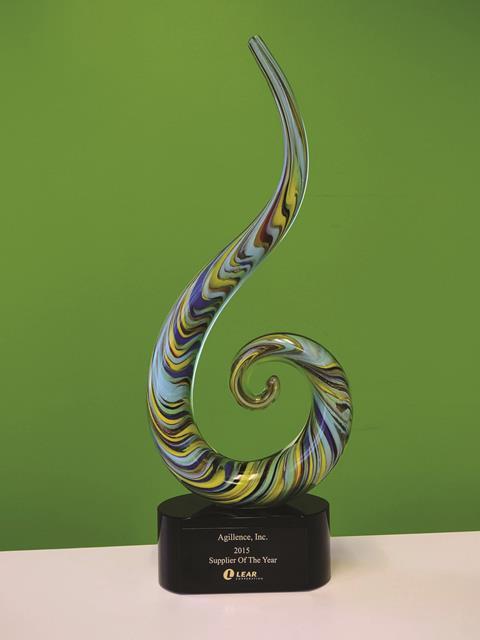 Kim points to advancements in computational and web technologies, which have helped Agillence to manage intricate constraints and larger data sets more efficiently. "Furthermore, the ever-increasing emphasis on reducing logistics costs without compromising efficiency has served as a significant driving force for our ongoing product enhancements," he says.
One of the most important signals of this development was winning new business in 2022 with Nissan North America (NNA). Agillence was selected to support the inbound and aftersales parts logistics networks through its ALLO and ALMS software.
Nissan is using ALLO to simultaneously optimise network design, frequency of delivery, routing and stowage, as well as creating optimal dock and driver schedules. ALMS then takes those results and creates operational data for shipment monitoring and automated freight bill invoicing. The latter also can manage shipments in a crossdock network, providing real-time, end-to-end, part-level visibility and control of OEMs' and tier suppliers' multi-tier crossdock networks.
"Agillence TMS will give NNA the ability to reduce planning cycle time and help identify cost savings opportunities in NNA networks" says Steve Jernigan, senior director, SCM Logistics at Nissan North America.
Sustainability
Earlier this year, Agillence saw further development with Toyota on the international stage, as it was chosen to provide proprietary optimisation software to support planning parts logistics networks for Toyota Motor Europe (TME). An initial one-year pilot, which is set to evolve into a long-term collaboration, was set up based upon the software company's ability to solve the OEM's complex logistics network requirements while honoring its lean principles.
TME will also use the ALLO system to optimise its inbound logistics network design across Europe. But the carmaker will also use the system to support its carbon reduction strategies. "ALLO will provide TME the ability to contribute to the definition of a sustainable logistics network towards the achievement of carbon neutrality while supporting the identification of cost optimisation opportunities in parts logistics planning along with reduction of planning cycle time," says Jean Christophe Deville, vice-president of supply chain at TME.
Explaining how ALLO will cater to the unique geographical logistics complexities and demands of Europe, Paruchuri, adds: "We're incorporating in-depth end-to-end CO2 computations and associated costs into our ALLO optimisation model as well as ALMS, enabling shippers to reach their carbon neutrality aspirations more effectively."
Seeing the future of the multi-tier and shared networks
Another critical development area for Agillence has been improving upstream optimisation and visibility in transport management. The recent semiconductor shortage revealed a worrying lack of visibility in supply chains beyond tier one and tier two levels, for example. The development of the battery supply chain – which will furthermore require validation that materials meet sourcing requirements for human rights and trade agreements – will make such transparency even more critical.
According to Paruchuri, multi-tier, and shared network optimisation and management will be one of the most important opportunity areas in automotive logistics. He points to the Agillence tool's ability to enhance collaboration through sharing, analysing and visualising master logistics data across tiers.
This functionality supports shippers in evaluating the possibility of taking control of more than one tier, collaborating within the organisation to integrate production, import/export/service parts, and exploring the possibility of shared routes with other shippers.
"This system allows OEMs and suppliers to plan and operate within these complex networks with granular visibility, right down to the individual part level," he says. "This enables our customers to optimise their network utilisation, significantly reduce their safety stock requirements, and minimise the need for premium shipments, thereby driving efficiency and cost-effectiveness."
Apart from OEMs and tier suppliers, shared network service providers like Venture Global Solutions and Carter Logistics utilise Agillence tools to optimise and manage their networks. In April this year, Penske Logistics also partnered with Agillence to use its software in logistics engineering and design.
Agillence optimisation is also finding its use for aftermarket parts network designs. It has successfully used ALLO in service parts network design projects, says Steve Brown, vice-president of parts Logistics at Toyota at last year's automotive global logistics conference. Another OEM is exploring use of ALLO in designing their vehicle logistics network, which has slightly different constraints.
"We are looking forward to harnessing the power of AI/ML and real-time data for more efficient solutions in automotive logistics," concludes Paruchuri.