Already debilitated by the impact of Covid, the Russian automotive market was hoping for better times ahead, but the invasion of Ukraine and the consequent sanctions imposed on Russia have undermined production and sales, and hit the logistics providers hard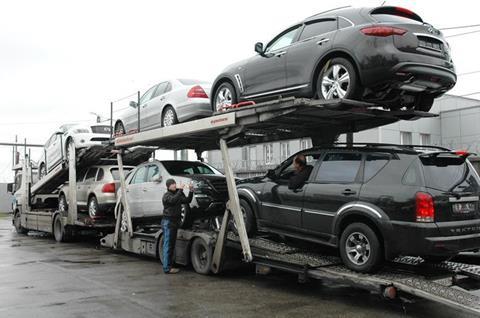 The war in Ukraine war has wrought havoc upon the automotive logistics industry in Russia. Businesses are now having to deal with unprecedented supply disruptions, plummeting demand and huge uncertainty.
At the time of writing, 500 Western businesses publicly announced the decision to pull out from Russia following its invasion of Ukraine. Quite a few automakers joined the exodus, suspending imports and turning localised capacities offline.
BMW, Hyundai, Mazda, Mercedes-Benz, Nissan, Renault, Toyota and Volkswagen Group have all suspended local operations, despite threats expressed by the Russian Industry and Trade Ministry to nationalise businesses intending to exit Russia permanently.
The mass closure of automotive plants in the country caused shockwaves in the logistics industry. The current crisis promises to wipe out roughly 70% of the new vehicle parc, which was estimated at 1.53m units in 2021.
The Russian consultancy Avtostat estimated that in March of 2022 overall vehicle sales dipped by 43% year-on-year to a historic monthly low of 80,000 units. To some extent the slump was softened by panic buying, as thousands of customers rushed to purchase the last available cars from dealers.
Foreign OEM vehicle sales in Russia in 2021
Foreign OEM vehicle sales in Russia in 2021

BMW

46,802

Hyundai

122,142

Mazda

19,828

Mercedes-Benz

43,000

Nissan

131,500

Renault*

135,000

Toyota

97,941

VW Group

216,000
*Renault's majority ownership of AvtoVaz means overall sales for the company were nearer 500,000
Transport sabotaged
The impact on production and sales has obviously negative consequences for the transport providers.
"Transportation of finished vehicles has dipped tremendously," says Ekaterina Golubeva, sales and marketing director of the Russian transport company Vectura. "Currently, from the total fleet of car carriers in our company, no more than 20-30% of trucks continue to operate. Even [that] percentage is [only] secured thanks to a diversified portfolio of customers,"
Golubeva says some competitors are doing far worse, having their fleets standing completely idle, being forced to send drivers on vacations and dismiss at least half of office stuff.
The current crisis is hitting Russian finished vehicle logistics hard. Most companies are yet to recover from the Covid-19 pandemic and were looking forward to 2022 with some optimism, hoping to repay debts and improve financial health.
"Some carriers, with fleets of up to 50 car carriers, have begun selling off their fleets to repay debts, including those accumulated last year," says Golubeva. "A sharp rise in operational costs in 2021, and even a sharper one in 2022, is likely to force small companies to shut down their operations. Switching to general cargo transport is not an option any longer because the fall in traffic has impacted [all types of] trucks."
It will be easier to assess the long-term prospects for the industry once supplies are resumed, though the mood in the industry is mainly pessimistic, says Golubeva.
She explains that the company has credit and leasing obligations that have to be fulfilled, which is difficult because of the sharp decline in revenue, an increase in costs and the absence of supplies the company counts on.
Against this background, Gefco recently announced it will buy back the 75% of its shares that are held by Russian Railways (RZD) after the Russian railway monopoly was placed under western sanctions and has since been bought by CMA CGM. The logistics provider said running its business had become "extremely difficult due to [its] shareholding structure." It is not clear whether the company plans to continue any operations in Russia once the deal is closed. The Russian office of Gefco declined to provide any comments.
No port of call
While Russian logistics providers compete for the narrowing domestic flows, import and export logistics at the ports is almost completely dead.
Three of the world's largest container shipping companies – Maersk, MSC and CMA CGM – said they were suspending non-essential deliveries to Russia (ie limited to medical and humanitarian supplies). A lead executive at one of the world's largest ocean ro-ro providers, who wished not to be named, confirms that since the beginning of the invasion of Ukraine, the sea has been closed to the Russian automotive industry.
"At the moment, all deliveries of finished vehicles to Russia from the majority of exporting countries have been suspended," says the source. "Some batches of finished vehicles heading towards Russia were suspended at the transhipment ports and sent back based on decisions taken by manufacturers."
"Most ocean ro-ro carriers have directly or indirectly stopped their service to Russian ports in the Baltic and the Black Sea regions. For this reason, there have been no deliveries of finished vehicles carried out for the last month," says the source.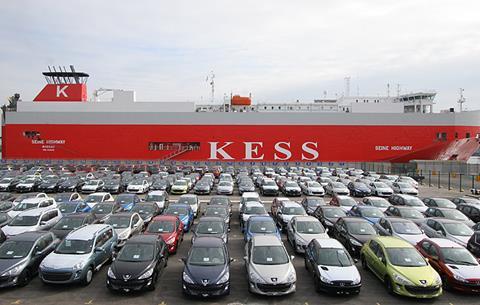 Nobody can forecast when those services will resume, either directly to the Russian ports, or to other alternative ports for onward delivery into Russia.
"Russia does not have its own fleet of vessels for the commercial transport of finished vehicles and other rolling equipment. However, in the current conditions, we cannot rule out the possibility of new players emerging onto the market to fill this niche, replacing European and Asian carriers," the source says.
However, the possibility of new carriers emerging in Russia became less likely on April 6, when the EU announced a new, fifth round of sanctions against Russia, which included a ban on Russian vessels calling at EU ports.
A vicious circle
Parts suppliers have also massively cut ties with Russia and that situation could push even the few remaining companies to suspend local operations.
Stellantis will have to close its van factory PSMA Rus in Kaluga, Russia, said its CEO Carlos Tavares on March 31, citing components shortages as the main reason for the decision.
Robert Bosch curtailed its operations in Russia amid signs that its parts might have been used for "non-civilian" purposes in violation of its policies. The company halted deliveries of truck components to Russian customers pending an investigation into how the parts are being deployed.
The company faced problems after Ukraine's foreign minister, Dmytro Kuleba, said that Ukraine had found Bosch parts in Russian military vehicles invading the country. Bosch says it expects to suspend production completely in all of its Russian factories.
There are fears that by leaving the Russian market, Western components suppliers could provoke others to follow their lead, since in the absence of domestic demand and export prospects, maintaining operations in Russia has no economic sense.
"The smaller the market volume, the less auto companies are interested in investing in it," reports the Russian Business Consulting agency, citing a spokesperson for an unnamed automotive company. "Yes, many brands invested in Russia because they believed that sales volumes would reach 3m units [per year] and the market had high potential. But we made such forecasts 15 years ago. These predictions never came true. And I don't think that any of the brands are ready to additionally invest in the Russian car market," says the source.
Lowering the bar
In the context of mounting components shortages, even Russian carmakers have to adjust their operations to adapt to the lack of foreign supply. For instance, Avtovaz has recently announced that it plans to start assembling finished vehicles without ABS, ESP, airbags and the Era-Glonass emergency communication system. In addition, new models will lose their oxygen sensors in the exhaust system, dropping the environmental level from Euro 5 to Euro 2 standards.
The Russian Ministry of Industry and Trade said that it might be forced to revise some technical safety rules to help Russian carmakers maintain operations in the absence of foreign components. In addition, the ministry stepped up with a proposal to allow imports without a trademark owner's permission, also known as a parallel import.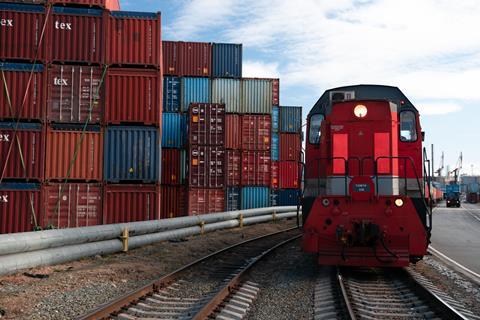 The idea has the support of key Russian carmakers. Avtovaz said in a statement that the new technical regulation would ensure the continued production of vehicles and employment of personnel. That is echoed by rival vehicle maker UAZ, which says the simplified requirements will help to stop plants shutting down during the implementation of the component import substitution programme.
Russian prime minister Mikhail Mishustin said during a government meeting on March 30 that the country would legalize parallel imports to "satisfy the demand for goods." Mishustin said the new rule does not "mean the legalisation of counterfeit goods" but is about the "supply of original goods through alternative channels."
The explanation came after some analysts raised fears that it was unlikely Russia would be able to source original goods using grey market schemes because of the harsh sanctions regime introduced against the country. It is far more likely, the country will get a flow of poor-quality counterfeit automotive components and spare parts from Asian countries.
A turn to the East
Facing unprecedented ostracism globally, Russia is putting in a lot of effort to strengthen economic ties with a few remaining allies. Speaking during a press conference on March 27, Russian Industry and Trade Minister Denis Manturov said that it would take Russia three to six months to re-build its logistics structure, redirecting supply chains to countries that want to maintain trade relations with Russia.
Since the beginning of the war in Ukraine, Russia has been increasingly laying hopes on Chinese businesses to replace Western companies deciding to quit Russia. However, so far those hopes appear without foundation.
For instance, Chinese carmaker Geely told the Financial Times it was examining its future in Russia. Geely has suspended its operations at a factory in Belarus that exports to Russia. It has also launched a review weighing the reputational risk to the brand of staying in Russia against the opportunities created by staying there when rivals such as Toyota and Volkswagen were leaving.
All modes of logistics from China to Russia remain available, including ocean and rail through Vladivostok and direct China-Russia rail connections through other routes. Demand is strong but supply of services is disrupted.
"Strong turbulence awaits logistics from China because of increased demand and lack of free containers," says Dmitry Arzhanykh, co-founder of the Service Logistics Company, adding that many shipping lines are not accepting bookings, including those from China.
Deliveries by train are already disrupted because cargo receiving stations in Moscow are extremely overloaded. The option of air freight is problematic because tariffs have been seen soaring.
Disruption in Europe
At the same time, the Russian invasion of Ukraine has caused supply disruptions across the post-Soviet space and into Europe, where assembly plants have been forced to suspend operations at different times.
By 2021, the Ukraine auto components industry employed 60,000 workers in 38 Ukrainian plants, according to estimates by the Ukrainian government. The factories produce electronic components, car seats, and, crucially, electric cable sets. Before the Russian invasion on February 24, Ukraine was one of Europe's biggest manufacturers of electric cable.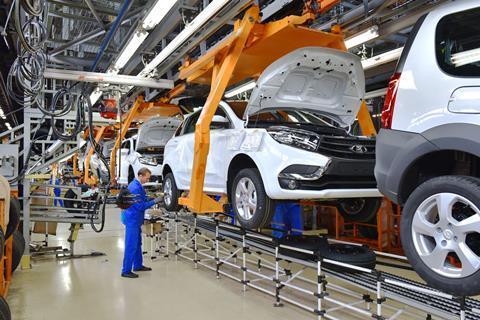 "The failure of one supplier causes the entire supply chain to stop," says Alexander Matusek, president of the Slovak Automotive Industry Association. "At a time when we were expecting a gradual solution to the chip crisis, it has been exacerbated by the military conflict in Ukraine. The problem for some carmakers is caused by a failure in the supply of cable harnesses and other components produced in Ukraine."
The European Association of Automotive Suppliers estimates that last year Ukraine supplied €760m ($827m) worth of cables to the EU's automotive and aerospace industries. Around 45% of Ukrainian harnesses went to Germany and Poland. Some companies managed to relocate their production facilities. A few days before the war started, for example, Aptiv moved cable production from Ukraine to mirror sites in Poland, Romania and Serbia. However, most production facilities stayed in Ukraine, though primarily in the west of the country, which has so far largely avoided Russian incursion.
Some automotive components were also exported to European plants from Russia. Those supplies have been affected not only by production problems in Russia but also because of delivery issues. Over the past several weeks, activists protesting against Russia's invasion of Ukraine have been blocking transport trucks at the Polish-Belarusian border. Poland and the Baltic states have also been negotiating a full transport blockade of Russia.
With reference to the measures automakers have to apply to deal with the current challenges, Matusek says that carmakers in Slovakia are looking for alternative suppliers, or switching to the Kurzarbeit social insurance working programmes to secure employment.
For businesses in Slovakia and beyond, making accurate predictions at the moment is nigh on impossible.