A mass exodus of western OEMs from Russia triggered by sweeping sanctions imposed after that country's invasion of Ukraine has given a powerful impetus for the automotive industry in Central Asia to expand production capacity. The increase in production will meet domestic demand for vehicles, as well as demand in Russia.
Kazakhstan, the largest economy in the region, is on track to boost vehicle production fivefold to 500,000 units by 2026, according to Marat Karabaev, minister for Kazakh Industry and Infrastructure Development. Last year, Kazakhstan assembled more than 100,000 vehicles, the highest figure ever and 20% above that produced in 2021. Under a new strategy, Kazakhstan plans to gradually move away from assembly of imported semi-knockdown (SKD) kits and deepen industry localisation, Karabaev said.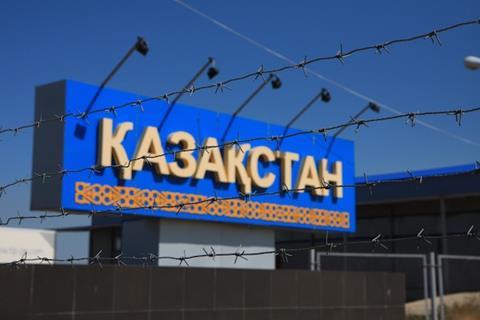 "Until now, the focus was on [SKD] assembly," Karabaev told a press conference, adding that the government is working on tightening restrictions for OEMs' operating capacities in the country. "Now, we say that each brand should manufacture at least one model as CKD."
For years, Kazakhstan, like its neighbours, imported finished vehicles from Russia, but now the tables have turned. In 2024, the country plans to fully meet the domestic demand for finished vehicles, estimated at 150,000 units per year, Karabaev said. Although domestic sales are projected to double by 2030, the industry's future will be tightly linked to export prospects.
Investment flow
This year, Kazakhstan's automotive industry welcomed a batch of big investment projects. In August 2023, Kia rolled out plans to build an assembly plant in Kostanay for $190m, with a capacity of close to 70,000 finished vehicles per year.
In March, the Almaty government unveiled that it reached an agreement for the construction of an automotive plant for the production of Exeed and Geely, both of which are represented in the country by a local firm, Orbis Auto. The planned capacity is 80,000 finished vehicles.
A few months earlier, Astana Motors, a prominent Kazakhstan automaker, disclosed its intentions to build the biggest automotive plant in the country with a capacity of 90,000 finished vehicles per year by 2025.
In addition, Škoda Auto has recently announced plans to restart vehicle production in Kazakhstan in early 2024 in partnership with a local distributor, Allur Company.
Kazakhstan is also on the way to expand automotive components production, according to Kairal Elamanov, spokesperson for the Kazakhstan Automobile Union, set up in July this year.
In early 2024, the production of car seats, plastic fender liners, mudguards and multimedia systems is slated to start at a factory in Almaty. A localisation centre will also start operating in Kostanay next year, which should facilitate the production of plastic products, exhaust systems, heat and sound insulation slabs and seats, Elamanov said.
In 2025, production of main gears of drive axles with a capacity of 75,000 units per year is also scheduled to begin in Kazakhstan, Elamanov said, adding that these are only a few examples of new automotive components production expected to appear in the country in the coming years.
Uzbekistan keeps up
Uzbekistan, the largest automotive manufacturer in Central Asia, also harbours ambitious plans. Under the recently adopted Strategy Uzbekistan 2030 programme, the output is expected to reach 1m vehicles per year by 2030.
Most growth should be secured by Uzbekizstan's largest carmaker, UzAuto, though new capacities are also set to be launched by Kia, Exeed, BYD and Chery in the next few years. In the first half of 2023, Uzbekistan manufactured 150,000 vehicles, almost as much as during the same period of the previous year.
In 2024, annual production is anticipated to grow to 500,000 vehicles, thanks to the capacity expansion currently being carried out by UzAuto.
Russian carmakers Avtovaz and UAZ are reported to be considering vehicle assembly plants in Uzbekistan, though no additional details have been provided yet.
The trans-Caspian route is perking up
Carmakers and suppliers in Central Asia aim to benefit from streamlined logistics in the region, and are well positioned to be become a connecting link between Europe and China.
Kassym-Jomart Tokayev, Kazakhstan's president, recently said he expected a fivefold cargo flow on the Trans-Caspian route, a transport corridor connecting Europe with China which bypasses Russian territory.
In 2022, the Kazakhstan Ministry of Industry and Infrastructure said it expected the Trans-Caspian route to play a leading role in the growth of deliveries from Europe and Asia, including automotive products.
Alongside other projects, it should push the share of the logistics industry in Kazakhstan's GDP to 9% by 2026, against only 6.2% in 2022, Tokayev said. Supplies are also expected to rise on the north-south land corridor, spanning Russia with Iran and India.
Uzbekistan is also interested in participating in the Trans-Caspian route development, the Uzbekistan transport ministry said in August 2023.
A springboard to the Russian market?
Some analysts believe that by establishing capacities in Central Asia, European and Chinese OEMs are primarily looking at the Russian market.
Without launching exports to Russia, the return to the Kazakhstan market doesn't make sense for Skoda, commented Sergey Burgazliev, an independent automotive industry analyst. Kazakhstan is a member of the Eurasia Economic Union (EEU), a trade block comprised of five countries in the Commonwealth of Independent States (CIS), including Russia. Burgazliev pointed out that under the existing trade regime, vehicles assembled in Kazakhstan can be exported to Russia duty-free.
"It looks like VW found a way to manufacture finished vehicles in the EEU and export it to Russia circumventing the EU sanctions," said Burgazliev, indicating that the scheme involving vehicle exports from Kazakhstan to Russia would not contradict the sanction regime.
While not a member of the EEU Uzbekistan could also considered by foreign carmakers a potential springboard into the Russian market though its need to export has to be balanced with the fact the domestic market is still in short supply, and local citizens currently spend months waiting for new vehicles.
Other analysts, however, express doubts that legal export of European brands to Russia will be possible. For instance, Igor Morgaretto, a partner with a Moscow-based think tank Avtostat, said Skoda exports to Russia will only be possible using unofficial channels.
Currently, Skoda is selling cars assembled in Kazakhstan only to local citizens, requiring taxpayer identification number to prove residency, according to Artur Miskaryan, director of the local Agency for Automotive Market and Monitoring Analysis. It looks like exporting to Russia is not a part of the company's plan in Kazakhstan, Miskaryan added.
Kazakhstan has not imposed any restriction on vehicle exports to Russia, the Kazakhstan Trade Ministry said, emphasising that as members of the EEU, the countries share a joint customs space. However, several local dealers of western brands introduced a rule this year to sell no more than one vehicle to one citizen per year. The measure is presumably called to combat the unofficial re-export of vehicles to Russia.