Škoda Auto is returning to produce vehicles in Kazakhstan in early 2024 and will be working with local partner Allur Company.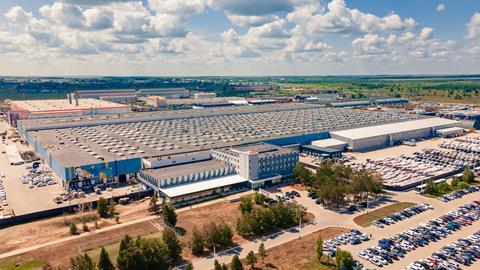 From next year Škoda will send semi knockdown (SKD) kits of four models produced at its plants in Kvasiny and Mladá Boleslav in the Czech Republic to Kostanay in Kazakhstan. There, Allur will assemble the kits for distribution to local dealers. The company is opening 15 showrooms in major cities next year. The models produced include the Kodiaq, Kamiq, and Karoq SUVs, as well as the Octavia compact.
The carmaker, part of the VW Group, said it saw considerable growth potential in the Kazakh automotive market, with sales volumes forecast to surpass 200,000 units in total within the next five years.
"Kazakhstan presents an exciting opportunity for Škoda Auto as our internationalisation accelerates," said the company's CEO, Klaus Zellmer. "This marks a return to a market with promising potential, as currently less than one fifth of the country's residents own a car. To tap this potential we have found a strong partner in Allur Company, which will be supporting with vehicle production and sales."
Škoda previously operated in Kazakhstan between 2005 and 2021, delivering over 23,000 vehicles to customers in the country.
Škoda's return to Kazakhstan is part of a wider regrowth of production in Central Asia. Several new assembly plants have been launched in Kazakhstan, Kyrgyzstan and Uzbekistan, driven by a lot of interest from Chinese carmakers, including BYD, which has announced plans for a plant in Uzbekistan with partners UzAuto. As well as the potential for sales in each market, there is also potential for exports to Russia, which has lost many carmakers since the invasion of Ukraine and is suffering from supply problems.
As part of its internationalisation strategy the carmaker has also opened a CKD logistics facility in Pune, India for exports of the Kushaq and Slavia models to Vietnam. Skoda launched sales in Vietnam in September this year and is currently selling Karoq and Kodiaq models, which are exported there from Europe.