The 2020s have laid bare a number of unknown and rarely considered fragilities across the supply chain. At the same time, that has provided the opportunity to rethink well-established best practices and business models. In this final session, GM's executive director of global supply chain, David Leich, provides a keynote on how the carmaker has adapted internal processes, systems and cross-departmental collaboration, together with increasing communication and visibility across tier-N suppliers and with logistics providers.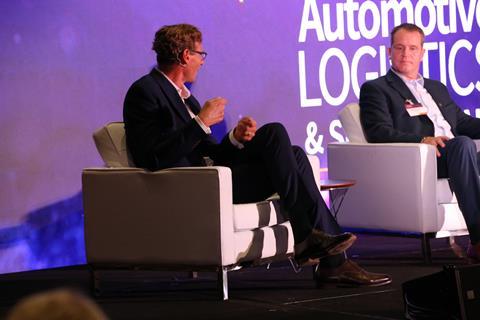 He then joins a panel of top supply chain executives from DB Schenker and Syncreon to share how they have turned crisis into opportunity. They discuss how they have bolstered their operations and evolved their strategies to build robust, data-driven and sustainable networks with stronger partnerships at the core.
The panel discussion features:
David Leich, executive director, global supply chain, General Motors
Thorsten Meincke, board member for air and ocean freight at DB Schenker
Mike Valentine, senior vice-president at solutions engineering and innovation at Syncreon, a DP World company
Moderated by Christopher Ludwig, editor-in-chief at Automotive Logistics.
For more on how GM has managed its logistics resiliency, read our interview with Edgard Pezzo, executive director of globa logistics.

This panel took place during the Automotive Logistics & Supply Chain Global conference September 20-22, 2022 in Detroit. All sessions and interview are available to view for registered users of Automotive Logistics.
Watch Automotive Logistics & Supply Chain Global 2022