Edgard Pezzo, executive director of global logistics and containerisation, explains how GM has invested in visibility, extra logistics capacity and focused on collaboration to protect the carmaker's supply chain. He spoke ahead of the Automotive Logistics and Supply Chain Global Conference, where he joins on a panel on logistics resiliency.
General Motors has been no less immune than other OEMs to the material, logistics and labour shortages that have disrupted so many automotive supply chains over the past two-and-a-half years. Whether it has been a lack of semiconductors causing plant stoppages across the Americas and Asia, constraints in global ocean container shipping, impacts from ongoing lockdowns in China, and more recently service instability for the transport of finished vehicles by rail in North America, the carmaker's supply chain has felt the strain in capacity, costs and volume.
However, this onslaught of disruption has also prompted significant intervention from senior leadership in GM's supply chain design and operations, with a strategic focus on creating more resiliency. This effort, which has been coordinated across GM's functions within its Global Purchasing and Supply Chain (GPSC) organisation – including procurement, supplier coordination, transport logistics and packaging – has led to real investments and changes in the way the carmaker plans and purchases logistics services.
For example, GM has stepped up in investment in visibility tools and processes across inbound logistics, manufacturing and vehicle distribution, including more use of technology such as GPS and telematics. The carmaker's logistics and supply chain teams have also been readier to revaluate trade-offs between transport costs and inventory, for example, with the aim of keeping plants running and delivering vehicles. GM's logistics organisation has also been willing to purchase more transport capacity in advance on key trade lanes to act as 'insurance', while increasing more direct delivery services for vehicle logistics.
For Edgard Pezzo, who has led GM's global inbound and outbound logistics for the past nine years, even more important than the willingness to spend on capacity or technology has been the strategic coordination both internally across GM departments, and in sync with the carmaker's global logistics service partners with whom the carmaker is sharing more information, more frequently, and doing more to plan before a crisis bites.
"The most important focus for us is to have very close partnerships and links with our logistics partners all the time," says Pezzo, a native Brazilian based at GM's Technical Center in Warren, Michigan near Detroit, where he leads a global team.
And the carmaker has seen results. After being hard hit by disruptions in 2021, this year GM has been able to maintain production and delivery ahead of many rivals, regaining its leading position and market share in the US, for example. Along with volume gains and staying competitive, the changes are also part of an important focus on its supply chain design just as GM ramps up electric vehicle production. Improving logistics resiliency will be an essential part of GM's present and future success.
Christopher Ludwig: With so much material, capacity and labour disruption across automotive production, 'resiliency' has become the talk of all supply chains in the current climate. What does resiliency look like in global logistics for General Motors in 2022?
Edgard Pezzo: For the first time purchasing, supply chain and logistics are working together on supply chain resiliency. At GM, the enterprise has made substantial investment in resiliency initiatives with full senior executive leadership approval and support.
For example, in mid-2021 we initiated a focus on 'full end-to-end visibility' in the supply chain, which includes inbound logistics of parts to plants for shipment visibility; manufacturing at plants to create finished products; and outbound logistics visibility driving end-customer delivery. It has been a very strategic focus at the highest levels.
Has this led you to invest in further visibility improvements in logistics?
Yes, we continue to invest in visibility tools for both inbound material and outbound finished vehicle deliveries with a long-term partner, FreightVerify. This gives us the capability to track inbound material shipments and in-transit finished vehicles throughout the network. The tool utilises GPS providing real-time tracking capability of planned shipments and vehicles.
For vehicles, we are using telematic events as the inputs for 'track and trace' operations.
GM's On-Star telematics systems has been around for a while and had previously been explored for logistics, too. Is this a newer implementation?
Yes, that's right, we're now using it in our logistics activities.
We've seen more efforts among automotive manufacturers and their logistics providers to flexibly shift and change shipping routes and transport modes. Has GM also been changed transport mode and logistics engineering more frequently than previously?
While we work to optimise our complex network, we are constantly working to adapt to the higher-than-normal changes to the supply chain. Many of these changes have come with little to no lead time, for example during the Shanghai lockdown, or in facing border issues between the US and Mexico or the US and Canada.
These impacts have become more frequent over the last two years, and they have pushed our team to remain nimble and agile to address them every time that we face those challenges.
Has it changed the way that you work with your logistics partners?
Yes, firstly it is important that we start working with partners very early on, and not wait for the crisis to come first. Secondly, it is important for us to have a very proactive link with our partners, and that has been key for us in managing the issues that we have faced.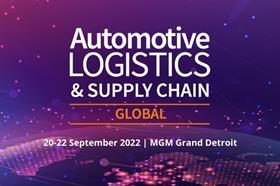 Edgard Pezzo joined panellists in a session on logistics resiliency during the Automotive Logistics and Supply Chain Global conference in Detroit on September 21, 2022. It is now available on-demand to watch
Watch GM, IAC, Ceva and DSV discuss logistics resiliency
Has GM had to adapt long-standing patterns in its manufacturing and logistics, for example in rethinking just-in-time or just-in-sequence deliveries, or lean inventory levels?
All areas have needed to adapt to changes with both supply chain challenges and the introduction of electric vehicles. The key here is communication and creating cross-functional solutions working with manufacturing planning, purchasing, logistics and supply chain leadership to handle challenges that impact all groups.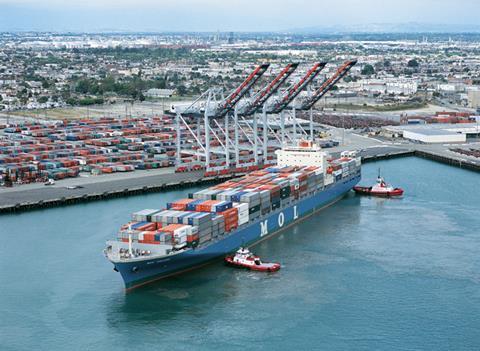 For example, that has led to re-assessing trade-offs between inventory and transportation and so developing warehousing solutions to determine the right inventory level to minimise risk to plants. It has also led us to develop cross-functional solutions to respond to changing customer requirements
What we have also been doing throughout this crisis is working with our partners for the first time to have an 'insurance policy' by buying extra logistics capacity in advance for transportation modes, for example for container shipping at sea, and even for air freight. Having these insurance policies has become important, and our part of a very proactive approach to protect the supply network for us.
This added capacity in advance is important and not something that every manufacturer has done or even could do. As well as taking out this insurance, have you needed to use some of that capacity?
Yes, and that was exactly the point. We took this insurance with the view that when we needed it, we would use it, and if we didn't then we wouldn't. But it was very important for us to have the capacity in place.
"[In the crisis we are] working with our partners for the first time to have an 'insurance policy' by buying extra logistics capacity in advance for transportation modes…Having these insurance policies has become important, and our part of a very proactive approach to protect the supply network for us."
-Edgard Pezzo, GM
I'd like to turn to finished vehicle logistics. With vehicle inventory levels low, we are seeing more vehicles assigned customer orders in transport or even before production. Has this shift also changed the way that logistics team tracks and adjust estimated times of arrival (ETAs)?
We are not changing how we predict ETAs based off low vehicle inventories, but we are adapting them with newer technologies to determine the most accurate ETA. We use the best methodologies as well as the latest technology to get the best results we can provide and look for ways to improve. For example, as I alluded to earlier, we are partnering with VIN View – a product from FreightVerify – which has helped improve results regarding ETAs
VIN View utilises multiple vehicle status sources including milestones, telematics and OnStar, providing near-real-time VIN location, mapping, and intelligent ETAs for dealers.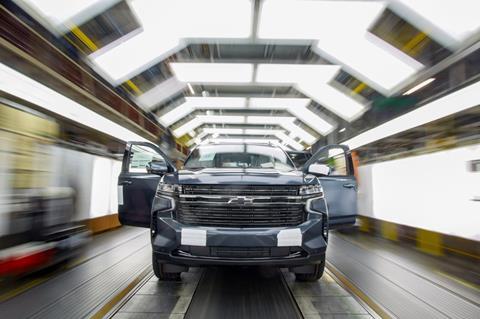 The North American rail network is facing labour shortages and service issues. Have you had to adapt your network or how you work with logistics providers to overcome these challenges, especially for outbound vehicle logistics?
The industry is going through unprecedented network disruption, as you mentioned whether that is labour or supply chain issues. We keep our strategic partners in close communication providing them visibility and alerting them when quick escalation is required.
That includes several actions that we are taking with our rail partners, such as establishing a daily leadership communication among several railroads. This helps us to expedite the decision-making process and prioritise action items if needed.
We understand that the capacity and asset availability is scarce, so we try to maximise the utilisation and efficiency based on our customers' needs. It goes back to the early partnership and planning that we discussed.
Finally, we are seeing vehicle logistics transport capacity issues even though overall vehicle production and sales volume remain at levels lower than before the pandemic. How are you working with your partners to mitigate this?
GM is working very collaboratively with strategic suppliers in ways to better understand specifics of capacity constraints, for example in equipment, driver shortages, fuel issues, etc. Our focus is and has always been building strong carrier and supplier relationships and we are committed to working with them to develop solutions.
Some examples of areas where we are working with our providers includes expanding dedicated fleet contracts to improve customer service. We are also thinking strategically with our network design.
And that is an approach that will help you in managing capacity issues, and in adjusting to further changes in the network.
Exactly, and this collaborative approach along with always being flexible and optimising the network are very important to do this.
Thank you for sharing these views with us. I'm particularly excited because we'll be discussing them further on a panel with other logistics leaders at Automotive Logistics & Supply Chain Global in Detroit, which our audiences can either come to watch live, tune in online, or watch afterwards on demand. I will see you there, Edgard.
Thank you Chris and I'm looking forward to it!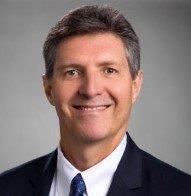 A career spanning GM's global supply chain
Edgard Pezzo, executive director of global logistics and containerisation
Edgard Pezzo has led GMs' multi-billion-dollar annual transport network across inbound, vehicle logistics and containers globally since 2013 as part of the company's Global Purchasing and Supply Chain (GPSC) organisation. Along with the design and procurement of logistics services and packaging, his role includes positioning logistics upfront early in the vehicle development process and eliminating waste in logistics operations by bringing technology, innovation and transformational ideas.
Pezzo has played a key role in GM's end-to-end visibility initiative since mid 2021 and works in close coordination with other leaders in GPSC, including executive director for global supply chain, David Leich, who also spoke at Automotive Logistics & Supply Chain Global in Detroit. They both report to Jeffrey Morrison, who took over as vice-president of GPSC in April 2022, whose career at GM has also included logistics management roles in Europe and North America.
Edgard Pezzo has spent the majority of his nearly 38-year career at GM in areas including supplier quality, purchasing and supply chain, including his previous role as vice-president of GPSC for South America. He trained in 1978 as a mechanical technician at Escola Tecnica Industrial de San Bernardo Do Campo in Brazil. He later received his degree in 1985 as an Industrial Engineer from Facultade Ingenieria Industrial São Bernardo Do Campo. In 1998, he received his MBA at Business School São Paulo with a specialisation in marketing.