How are other manufacturing and consumer sectors changing their supply chain and manufacturing compared to the automotive sector? Watch supply chain experts from GE Appliances and Tata Consultancy Services to find out.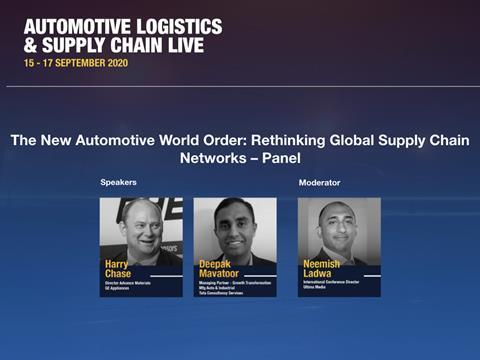 Harry Chase, director advance materials, GE Appliances
Deepak Mavatoor, managing partner for growth and transformation; head of supply chain and plant operations – auto and industrial business, Tata Consultancy Services
Moderated by Neemish Ladwa, conference and broadcast director, Automotive Logistics and Ultima Media
This panel discussion was held on September 17th during the Automotive Logistics and Supply Chain Live virtual conference. Click here to view all videos from the conference on demand.