In this presentation, watch how the internet of things can help organisations with a multi-stakeholder supply chain to optimise costs associated to the fleet of returnable industrial packaging by reducing resources waste, improve inventory management and gain on business predictability.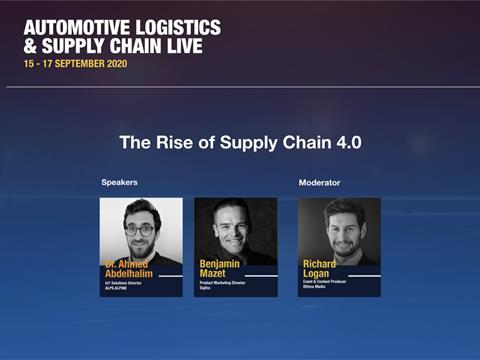 Featuring:
Ahmed Abdelhalim, IoT solutions director, ALPS Alpine
Benjamin Mazet, product marketing director, Sigfox
Moderated by Richard Logan, event and content producer, Automotive Logistics and Ultima Media
This session was held on September 16th during the Automotive Logistics and Supply Chain Live virtual conference. Click here to view all videos from the conference on demand.