Updated September 9 with on-demand video
The finished vehicle logistics sector remains under major pressure. The industry continues to feel shocks from global supply chain shortages in semiconductors, labour, shipping and equipment across transport modes. Rising fuel and material costs are driving up spot rates and overall costs to unprecedented levels. As carmakers plan increased production in some markets, there are concerns over whether they will be able to secure the capacity needed to move vehicles. At the same time, rising inflation, geopolitical tensions and rising Covid-19 cases cloud the economic outlook.
And that's just 2022. In the medium-to-long term, the sector must invest in the infrastructure, equipment and technology to manage the increase in electric vehicle production and sales, while meeting critical sustainability and net carbon zero targets.
So where is the global finished vehicle logistics industry heading, and how do OEMs, logistics and service providers anticipate the market will change in the months and years ahead?
Automotive Logistics is tracking trends and sentiment in the sector together with vehicle logistics specialist RPM, collecting input from global decisions makers and experts in a quarterly survey. For the release of the latest survey results, listen to learn more about the latest responses and data. You can download a summary of the latest survey here.
The livestream features Stellantis's manager for finished vehicle operations, Nick Thompson, together with RPM's Bill Kerrigan, in conversation with Automotive Logistics' editor-in-chief Christopher Ludwig. Join the debate on:
How rising fuel and energy costs will impact vehicle logistics services
Whether vehicle logistics capacity will be sufficient to meet volume forecasts
How the vehicle logistics industry is adapting to manage a low inventory, 'built-to-order' vehicle production model
Where leaders see risks in labour and driver shortages
Market and business outlooks by regions
Where OEMs and logistics providers are prioritising technology investment
And much, much more.
Speaker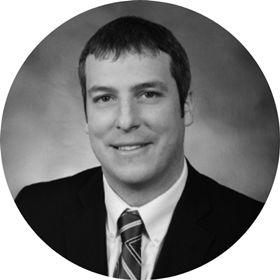 Nick Thompson
Manager Vehicle Operations – North America
Supply Chain Management
Stellantis
Nick Thompson is responsible for overseeing vehicle distribution activities at Stellantis within North America, including regional logistics across mode, along with vehicle imports and exports. He took on the role with then FCA in 2017 and has played a key role in developing the carmaker's vehicle logistics strategy. Thompson joined the carmaker in 2012 and has held various roles within finished vehicle logistics. Initially, he oversaw operations for vehicle distribution centres as well as multiple assembly plants in the region. He also completed a rotation in truckload procurement and network optimisation, as well as working in Supplier Delivery Risk Management operations prior to leading vehicle logistics. Thompson began his career working for JB Hunt Transport in its dedicated contract services division. He holds a master's degree from Ferris State University (2011) and a bachelor's degree in supply chain management from Michigan State University (2005).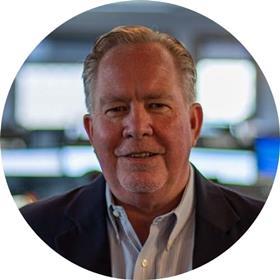 Bill Kerrigan
Chief Business Development Officer
RPM
Bill Kerrigan joined RPM in July 2022, responsible for spearheading the company's growth and expansion into new markets and overseeing the execution of the company's sales strategy and revenue model. Kerrigan has more than 40 years' experience in the logistics industry having held executive positions at major shipping lines, consultancies and port operators, including most recently as vice-president of logistics at SSA Marine's Auto Division, where he oversaw vehicle logistics services and processing for close to 3m vehicles annually.
Host
Christopher Ludwig
Editor-in-Chief
Automotive Logistics, Ultima Media
Christopher Ludwig is responsible for content and editorial strategy across Ultima Media's global automotive media platforms, including Automotive Logistics, Automotive Manufacturing Solutions, Car Design News and its business intelligence unit, Automotive from Ultima Media. He's covered the automotive industry, manufacturing and supply chain for 15 years and has nearly 20 years' experience in the media and publishing business. He has an MSc from the London School of Economics and Political Science.
Sponsor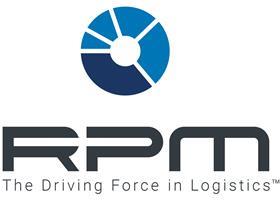 RPM is one of the fastest-growing logistics companies in North America and Europe, servicing the Finished Vehicle logistics and Freight transportation industries. Leveraging a robust network of 50,000+ independent carriers around the globe, we deliver thousands of loads per month and hundreds of thousands of vehicles per year, addressing our customers' shipping needs by sourcing and developing capacity using our own proprietary technology tools and software. With our continued global expansion into new markets, we have expanded our 3PL solution-driven service offerings to include capacity planning, information technology, network design, strategic planning, and transportation services. www.rpmmoves.com