BMW in Canada has contracted ICL Systems to manage the track and trace, invoice auditing and freight claims management for the delivery of its finished vehicles to the sales network.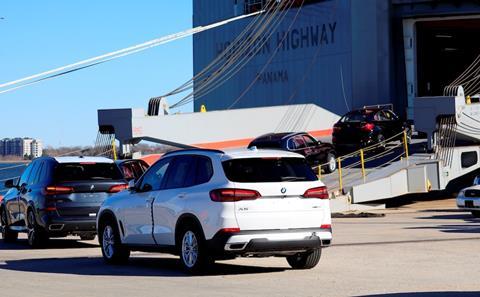 It is the second contract ICL has signed with BMW Group. Last year, the company took over the IT and business support contract for global management of the carmaker's vehicle routing, special handling and master transport data. It was the first contract awarded to the company since ICL expanded its business into Europe from the US, with the launch of ICL Services Germany. 
For BMW Group Canada, the finished vehicle supply logistics software provider is using its Vehicle Logistics Management System (VLMS) to control master logistics data and automate common logistics tasks associated with shipment tracking and invoice auditing. The company will also manage the claims process, which requires it to work directly with dealers and logistics service providers to resolve freight claims. It is the first time the company has provided this service for a carmaker.
"With growing supply chain complexity, real-time visibility from production to delivery is more important than ever before," said Patrick Donahoe, CEO and founder of ICL. "Our customers are increasingly concerned with making improvements to their outbound logistics network: optimising for cost, transit time and damage. All of which rely on a foundation of quality, end-to-end transportation data."
ICL's software allows vehicle manufacturers to connect with all logistics providers through a centralised, fully managed hub, providing good visibility in the outbound supply chain. 
BMW deliveries in Canada increased by almost 17% in 2021 versus the previous year. A total of 34,895 units were delivered, including those from the Mini brand.