Following his departure from tier-one supplier Yazaki in April this year, Bo Andersson (pictured) has taken up a new position with Uzbek state-owned vehicle maker Uzavtosanoat as CEO of its two main subsidiaries – Uzavto Motors and Uzavto Motors Powertrain.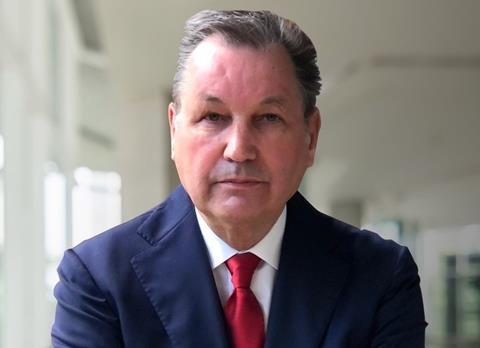 Uzavtosanoat makes Chevrolet passenger vehicles in Uzbekistan under a licence agreement with GM. The company previously held a joint venture with GM for the production of Chevrolet and Ravon vehicles but took full control in 2019. The company reported annual output of 281,000 last year.
The carmaker said that Andersson's appointment would help the company overcome the current crises facing the automotive industry, including the shortage of semiconductors, while also putting it on a new business trajectory, including the modernisation of its production. Uzavto Motors is three years into a major transformation of its business as it seeks to become a profit-making carmaker, according to the company. It is working with Boston Consulting Group on that strategy.
Andersson brings a wealth of experience in turning companies around, especially those in Russia. After working with Swedish carmaker Saab, Andersson moved to GM for 21 years, where he held a wide range of senior roles, including as global vice-president of purchasing and supply chain. From there, he moved to become the president of Russia's Gaz Group and made some radical changes to return the company to profitability over a five-year tenure. They included eliminating underperforming product lines, cutting the headcount of the company by 50,000 and localising production. He then went on to head rival Russian vehicle maker AvtoVaz in 2013 and carried out a similar programme of optimisation, including a restructuring of the supply base.
Andersson joined Yazaki in 2017 as president of Europe (including North Africa), adding president and CEO of North and Central America in March 2018. He was responsible for roughly 140,000 people in 28 countries. He was credited with retooling Yazaki's business in the regions for which he was responsible, increasing efficiency and reducing costs, and building a strategic bridge to the next generation of Yazaki management. He also worked to consolidate and improve logistics planning and control, including through third-party logistics (3PL) providers, greater localisation, communication and inventory planning.
Last year Andersson told delegates at the Automotive Logistics and Supply Chain Live conference that Yazaki's risk-averse, strategic and coordinated approach to the automotive supply chain helped it survive the disruption caused by the coronavirus pandemic.