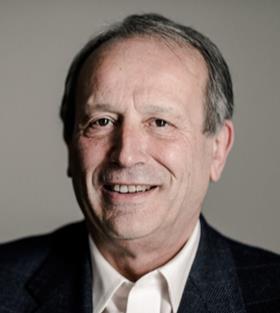 Coronovirus and its sudden impact on the Chinese economy might be occupying the news headlines, but there are broader changes afoot over the longer term. For the automotive industry, which has enjoyed many years of high-speed growth in China, the world's largest car market is now facing its third consecutive year of shrinking vehicle sales. This is a challenging situation for the foreign OEMs operating in the country, and while most will be planning to tough it out, some could be forced to exit the market – requiring a shift in patterns of production and logistics.
The latest figures released by the China Association of Automobile Manufacturers show that the country's car market is shrinking, with sales of new vehicles down 8.2% last year and forecast to fall by 2% in 2020. Strong growth in the sale of new energy vehicles over recent years also appears to be waning, with sales falling to 1.24m units in 2019 and forecasts suggesting similar figures in 2020.
The drop in car sales is linked to the performance of the Chinese economy, which is experiencing a slowdown and suppressed consumer demand for high-value goods. Other factors such as the US/China trade war, market saturation and the accelerated introduction of 'China VI' vehicle emissions standards, have also had an impact. While some foreign vehicle-makers are more positive than others about the market outlook, the need to adapt to the new era of low-speed growth in China is important to them all.
Legacy of compulsory JVs
Western carmakers such as General Motors, Jaguar Land Rover, PSA Group and Volkswagen, along with their Japanese counterparts, Toyota and Honda, have been present in China for many years. To gain entry to the market, each was required to establish a joint venture (JV) with a domestic partner and invest in manufacturing and R&D facilities.
Some OEMs also agreed to terms that could leave them at a disadvantage as the Chinese market begins to mature and open the doors to other foreign players. For example, some may have committed to producing vehicles exclusively for China, to be sold under their partner's brand name or under a new brand name, which is exclusive to this marketplace. In a declining market, these arrangements could prove restrictive, preventing them from producing vehicles which might have wider consumer appeal if branded differently. Those already committed to producing cars under their own brand names are likely to fare better.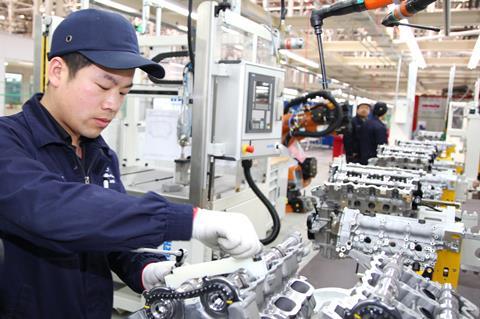 Having invested heavily in the market to date, many foreign OEMs will be seeking to consolidate their position and ride out the economic slowdown. However, they are also aware of the urgent need to accelerate the switch to EV platforms, to avoid losing ground to nimble competitors in this fast-developing segment of the market.
With mass-market production of Tesla's Model 3 now underway in Shanghai and the company reporting strong growth in new car registrations, despite recent cuts to government subsidies for EVs, it is clear that competition within China's EV market is intensifying. BMW's plans to start producing the all-electric Mini in China from 2022 will only increase competition further. For the legacy JVs, this is placing extra pressure on their business models at a challenging time. So, how should they respond?
Leveraging supply chain relationships
To alleviate some of the pressure on their operating models, the legacy JVs will need to keep a keen eye on the cost of manufacturing. For example, many of the Western and Japanese vehicle-makers with an established presence in China are reliant on their partner's supply chains and there has been little opportunity to form partnerships with other suppliers or negotiate better terms. In a shrinking market, however, the push to leverage supply chain relationships in order to drive efficiencies and increase margins becomes stronger.
Those that react promptly to the shifting market conditions in China could be rewarded in the future. Focusing on driving efficiencies and consolidating their supply base will help OEMs to ensure that they have the agility to act quickly and are cash-ready to invest in the switch to next-generation EV platforms. Making these changes now will mean they are better placed to meet growing global demand for high-quality, low-cost EVs.
With the economic slowdown in China set to continue, the challenging conditions for carmakers are also likely to be ongoing. There will be winners and losers, but forward-thinking OEMs have an opportunity to work with their partners to consolidate or even strengthen their market position. They can achieve this by taking early action to rationalise their cost base, leverage supply chain relationships, increase margins and structure their businesses for growth.
Richard Gane is a director and automotive sector specialist at management consultancy, Vendigital