Disruption has become commonplace and there is no longer a 'situation normal' for the automotive supply chain, but there are digital tools to help evaluate supply chain risks and costs, as Marcus Williams finds out from recently coupled technology providers Llamasoft and Coupa Software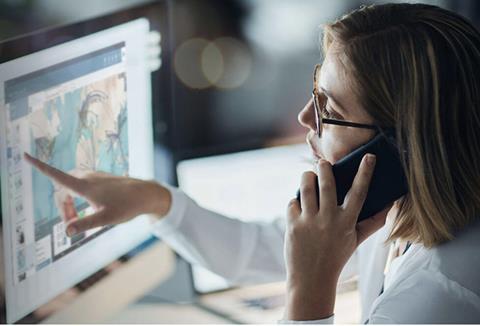 Disruption has always been a factor in automotive supply chain management, but it has increased over the last decade, prompting vehicle makers, parts suppliers and logistics providers to get a better grip on supply chain risk. Whether financial crash, natural disaster or cyber attack, companies are looking for the ability to quickly establish end-to-end visibility of their supply chains and evaluate what options they have to mitigate crisis situations.
GM's tribulations over the last year are a good example. In September last year 48,000 unionised workers walked out of plants across the US in protest over pay and conditions. That led to shutdowns at its plants in Canada because of supply shortages, with knock-on production arrests at its suppliers' facilities. There was also disruption to production in Mexico.
International trade disputes were causing headaches throughout 2019 and a fire at Faurecia's plant in Abrera, Spain last November led to assembly shutdowns at Seat. In January a cyber-attack shut down the central IT system at German parts maker Gedia Automotive, the latest attack in a series to have disrupted industry over recent years.
No sooner were these situations resolved than the first signs of a far more global disaster appeared as the coronavirus spread out of China and affected everyone. The disruption to the global automotive supply chain caused by the pandemic was exacerbated by uncertainty fed by a lack of accurate information.
What has also been on the rise over the last decade, however, are digital tools to help evaluate the risks to the supply chain risks and what they will cost. Carmakers are adopting these tools to gain better visibility and to model contingencies.
That is where LLamasoft comes in. Founded in 2003, LLamasoft now provides supply chain design software to around 650 global customers that have complex supply chains and are looking for the data and information to manage them. They include the majority of the Gartner Supply Chain top 25 along with some of the world's biggest carmakers and tier suppliers. Those include Ford, GM, Honda and Jaguar Land Rover, as well as Bridgestone, Cat, Cummins, Delphi, Goodyear and Michelin.
It is those companies, and their search for a solution most recently to the disruption caused by the coronavirus pandemic, that are driving the take-up and development of the technology that LLamasoft is offering.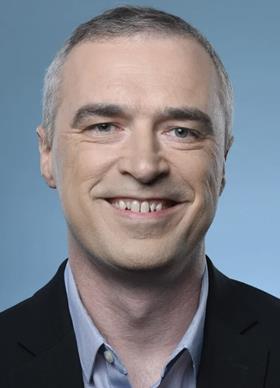 Toby Brzoznowski, co-founder and chief strategy officer of the company, said: "There is never a normal anymore. Where we have been lucky is that it's when things are changing that people use our software the most."
Supply chain modelling
More specifically, LLamasoft provides AI-based supply chain modelling, covering inbound carrier and capacity optimisation to inventory management on everything from raw materials and parts to finished vehicles. It is also big into programme planning, helping manufacturers choose which suppliers they are going to use, where to manufacture and accurately forecast demand for their products up to five years ahead. "Our technology has recently been used to forecast economic conditions and which cars are most likely to be sold given those different economic conditions," says Brzoznowski.
LLamasoft primarily deals with companies that have physical supply chains (as opposed to finance or insurance) and helps to create digital representations of those systems, otherwise known as digital twins. That allows customers to experiment offline in a risk-free environment to test the execution of a strategy or contingency.
Industry take up for LLamasoft's problem-solving applications at a time of global crisis was first seen in the financial crash in 2009, which had a comparable impact on industry as Covid-19. The crisis catapulted the company's business to the next level.
"We were growing at a good pace but suddenly everybody needed to understand how they could most effectively reduce cost and optimise their operations – anything they could do to preserve cash or capital," recalls Brzoznowski. "We were there in the right place at the right time, and that projected us into the leadership position that we have today."
It meant LLamasoft was also able to help out customers in Thailand when floods hit the country in 2011. One of those customers, a manufacturer of computer hard drives, was drastically affected but thanks to LLamasoft it had an advantage over competitors. It was given tools to assess what was in stock and run alternative inbound optimisation scenarios. For example, whether it was better from a time and cost balance to choose airfreight over ocean or to go direct to a customer rather than through a fulfilment centre.
"That is the thing that you see happening more regularly now than it did before," says Brzoznowski. "In every one of those situations there is a new constraint. You can't use a facility, or carriers are not available – so then you re-optimise."
Blending the strengths
The company's ability to help customers deal with such upheaval has recently been enhanced by joining Coupa Software, which provides business spend management (BSM) services, including a technology platform that brings together procurement, budgeting and invoicing with contract and inventory management, sourcing and analytics.
Coupa bought LLamasoft for $1.5 billion in Q4 of this year and the company's senior vice-president of product strategy and innovation, Donna Wilczek, describes the acquisition as a natural fit, though she is keen to emphasise that the acquisition was more than just a takeover.
"We see it as an opportunity to try to figure out first and foremost how to bring brains and talent together, to do something different and unique, but aligned to a common vision," explains Wilczek.
Coupa has been amassing comprehensive business spend data through its BSM Platform, which provides visibility and control over spending for organisations across a range of different sectors, including manufacturing, energy, retail and technology. Nearly $2 trillion worth of spend goes through the platform, enabling customers to gain visibility into spend and associated supplier risks.
"We help an organisation optimise the dollars that are flowing out of their organisation," says Wilczek. "We look at it through the lens of optimisation of the spending."
Coupa has built a platform model where data is being collected, aggregated and anonymised across its sizeable customer base, says Wilczek. That data set will now be fed into LLamasoft's supply chain models.
According to Brzoznowski, having that data gives LLamasoft the added insight to help its customers manage their logistics more effectively at a time of ongoing upheaval by assessing supplier performance and drawing up supplier risk metrics.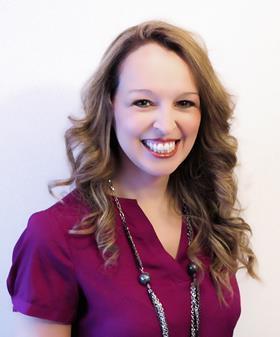 Carmakers are looking to work with suppliers on the delivery of their sourcing plans in a digital environment.
"Coupa's sourcing optimisation capabilities support the ability to collect bids and optimise transport, logistics, and raw materials scenarios around cost, sustainability and risk in a fully digital process," says Wilczek.
Data apps in development
There is no doubt that the automotive industry, like many others, has been (and still is) looking for as much data as it could get to mitigate the disruption caused by Covid-19. Despite the warnings coming out of China leading up to the impact in the West the impact on the supply chain was abrupt, and production in certain areas this year has been a very start-stop affair.
Luckily, according to Brzoznowski, LLamasoft's timing was good because it had for four years been working on a new AI platform called llama.ai that helped create apps to access data.
"When Covid hit we deployed a number of apps, including business impact apps and hyper short-term demand forecasting," he recounts. "Obviously all of the forecasts were meaningless and what you had to do was look at new signals: what are people actually buying now and how are they buying it, because different channels and mechanisms [were being used]."
Added to this disruption was the fact that many suppliers switched from parts manufacturing to making ventilators and personal protective equipment (PPE). Those companies had to identify where they had available capacity and labour, and how they could secure supplies. Those kinds of scenarios can be run using LLamasoft's AI platform.
Both Brzoznowski and Wilczek point out that the platform is open and is designed to augment existing SAP (or other) systems and the like that its customers may already have in place.
"Being an open platform is a very important principle for Coupa. We will continue to operate as an open connected ecosystem and provide data to and from other systems. In addition, we will continue to provide a collaboration layer between our customers and their suppliers," says Wilczek.
With that principle in place and drawing from the combined data sources at their disposal, Coupa and LLamasoft say they are able to recommend the best course of action in a given situation . That entails going back into production planning or execution systems such as transport management. It also means executing replenishment orders and shipments based on carrier decisions.
"Those are all things that run through the Coupa platform," confirms Brzoznowski. "That is an interesting area that allows this dynamic to become more of a closed loop in many ways."
Future synergies
The next step for Coupa and LLamasoft is to explore the synergies they can bring to a customer base that is overlapping in terms of the use of technology from either provider.
"Imagine being able to provide to a treasurer who is using Coupa the immediate impact visibility to the cash forecast based on the decisions that are being made in the supply chain," says Wilczek. "Imagine being able to pass data about supplier performance or sustainability, or risk factors into the LLamasoft modelling; these types of synergies are very interesting to our many shared customers."
Both agree that there is a lot of natural process overlap and that will continue but they also see a future of collaboration between supply chain, procurement and finance, where data can be passed seamlessly.
Reacting, predicting, reducing
According to Brzoznowski, the customers that LLamasoft and Coupa are supporting together are looking for three main things.
The first is that they want to be able to react and adapt faster, and ideally predict a problem before it even affects the business.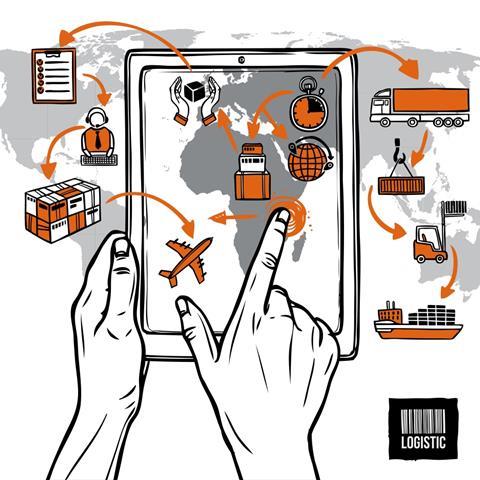 "That is where a lot of our newer, machine learning AI-based algorithms come in," he points out. "You can start to see patterns and trends, and you can start to identify where lead times and the variability of orders indicates that you might be hitting a capacity constraint, or a stockout, or a late shipment."
Of course, when it comes to a once-in-a-blue-moon disruption, such as a global financial crash or a global pandemic, prediction is bit harder, but customers are looking in that circumstance for a living model of the supply chain that they can use to evaluate the best contingencies.
The second thing they are looking for is more consistent: how to improve business performance and drive improvements at a corporate level. That is a board-level initiative that is never going to change, and employees are perennially tasked with reducing working capital and hitting KPIs. According to Brzoznowski, LLamasoft and Coupa are giving them mechanisms to achieve those goals, even to the extent that the technology applies to financial environment at the CFO level.
The third thing customers are looking for is that this kind of decision making be in the hands of the user. The people who are out there closest to the decision need the tools at hand rather than a small team of data analysts who would take too long to action the process needed to deal with disruption.
"The time required to do this has to be faster, has to be accessible," says Brzoznowski. "Gartner has a term for it – composable applications – where you can quickly create a new app for business users that uses the data and information but serves it up like a spreadsheet; that is what our customers are asking for."