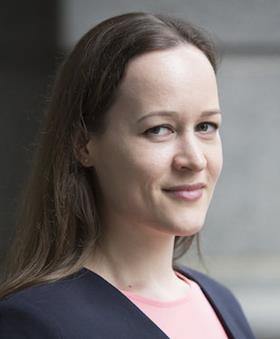 We at Automotive Logistics like to think that we manage to stay 'on trend' and I reckon our latest print issue could finally prove it: not only topical and timely content, but two different brands packaged into one product. We felt that – as with any synergy – we could provide a stronger offering, increase customer satisfaction and improve productivity, among other things.

By 'on trend', I mean that consolidation is a major theme of today's automotive industry. At the OEM level alone, the past few years have seen new entities formed from Fiat and Chrysler, Renault-Nissan and Mitsubishi, and – just last December – FCA and Groupe PSA.
Furthermore, in addition to full-on consolidation, some manufacturers have partnered with their traditional rivals for development and manufacturing gains, such as the collaboration between Ford and Volkswagen on electric and autonomous vehicles. Besides the OEMs, many more mergers, acquisitions and partnerships have taken place throughout the different tiers of the supply chain.
It is not hard to see why this is occurring: in an uncertain world we tend to club together. The automotive industry is now in the throes of transformation from an era of privately owned, petrol- or diesel-powered vehicles to a future of shared, electric, connected and autonomous mobility. There is no doubt that this is placing OEMs and their supply chain partners under immense pressure. At the same time, new vehicle technologies demand greater investment and the global economy is experiencing a period of stagnation, with the US, China and Europe all slowing down.
This trend will be with us well into the middle of the next decade. While electric vehicles are on the roads, sales volumes are far lower than either government or industry hoped, for a variety of reasons, and OEMs' electrification programmes are usually propped up by the continued success of their more conventional vehicles. Meanwhile, self-driving technology, which can be deployed in a typical urban environment, is still very much under development.
The changing face of the global automotive industry, and the challenges that go with it, were the subject of a discussion I had late in 2019 with Mark Sutcliffe, senior vice-president, industrial strategy and supply chain management at the Renault-Nissan-Mitsubishi Alliance, who also told me about his company's own substantial experience of consolidation.
Sutcliffe said there were "serious and compelling reasons" why consolidation would continue in the automotive industry, not least the pressure for investment and the benefits of scale. The Alliance itself has achieved synergies worth billions of dollars ($6.3 billion in 2018, Mitsubishi's first year as a full partner) and has benefitted from the convergence of engineering, cross-manufacturing, shared financial capabilities, benchmarking, as well as efficiency and cost improvements in both inbound and outbound logistics.
Besides mergers and acquisitions, Sutcliffe said there was a need for a breakthrough in terms of collaboration, and that companies would increasingly need to work with old rivals to deal with new challenges. In addition to supporting development, manufacturing, and of course logistics, collaborations can also help companies to cope with the regulations that are being introduced to handle new types of vehicles; electric and autonomous ones.
That is easier said than done, however. When it comes to moving the idea of collaboration beyond words and into actions, Sutcliffe believes that manufacturers must first become mature enough to work with competitors – and then decide "where that collaboration starts and finishes".
Fortunately for Automotive Logistics, combining our two magazines was rather more simple than trying to bring together two global automotive brands: same headcount, minimal power struggles and definitely some synergies gained.