Rivian has pulled out of the agreement it signed with Mercedes-Benz Vans in September this year to make electric commercial vehicles (eCVs) in Europe. The US EV maker said it would instead be focusing on producing its R1T and R1S vehicles for customers.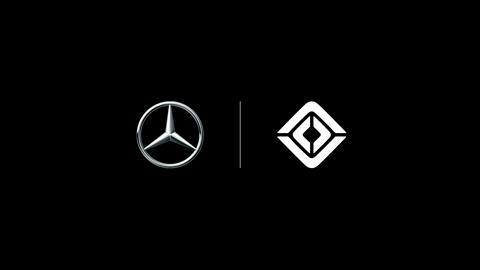 The plan had been to set up a two joint venture production facility with two lines manufacturing a different large van: one based on Mercedes-Banz Vans' VAN.EA architecture and one on the second generation of the Rivian Light Van platform. Intended for development on an existing Mercedes-Benz site in central or eastern Europe, the factory would have supplied exclusively commercial vehicles and helped Mercedes-Benz Vans' ambition to only produce all-electric vans on its VAN.EA platform by 2025.
Mathias Geisen, head of Mercedes-Benz Vans, said that despite what both parties are calling a 'pause' in the project with Rivian, plans for electrification would continue.
"Our collaboration with the Rivian team has been based on a common engineering passion and a strong spirit of partnership," said Geisen. "That's why I respect and understand the decision of Rivian to prioritise the delivery of their consumer business and existing commercial business in the near-term."
Geisen went on to say that while plans for joint venture production were on hold, Mercedes-Benz Trucks would continue with its own electrification strategy, including a ramp-up plan for eCV manufacturing at its first dedicated plant in Jawor, Poland.
"Exploring strategic opportunities with the team at Rivian in the future remains an option, as we share the same strategic ambition: accelerating the EV adoption with benchmark products for our customers," concluded Geisen.
According to Rivian's CEO, Robert Scaringe, the decision to hold off on joint venture production based on reducing risk on its current investments.
"As we evaluate growth opportunities, we pursue the best risk-adjusted returns on our capital investments," he said. "At this point in time, we believe focusing on our consumer business, as well as our existing commercial business, represent the most attractive near-term opportunities to maximize value for Rivian."
Rivian already produces the Electric Delivery Vehicle for last-mile delivery in the US and Scaringe confirmed that it would still pursue the aim of electrifying commercial vehicles.
"We share the same goal as Mercedes-Benz Vans, to help the world transition to electric vehicles, and we look forward to exploring opportunities with them at a more appropriate time for Rivian."
In its production and sales results for Q3 2022, Rivian declared that it was on track to deliver 25,000 vehicles this year, having delivered 6,584 in the three months prior to October. It reported assets of $22.3 billion in 2021.
Parent company Mercedes-Benz has been expanding its operations in central Europe, with a new battery plant in joint venture with CATL announced in Hungary in August 2022.