Chinese battery giant CATL has chosen Debrecen, Hungary's second-largest city, as the site for a 100GWh gigafactory that will supply batteries directly to carmakers making electric vehicles (EVs) across Europe, beginning with Mercedes-Benz.
The plant will be part of CATL's commitment to a regional, sustainable supply chain, rather than shipping batteries from its factories in China. It is CATL's second site in Europe, after announcing a gigafactory in Erfurt, Germany, set to open later in 2022. The battery maker has invested €7.34 billion ($7.46 billion) into its European battery supply operations.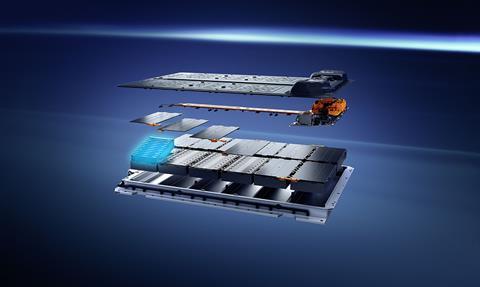 Mercedes-Benz will be CATL's first and biggest customer for the Debrecen gigafactory, with confirmation that batteries produced will be CO2-neutral in terms of supply.
Localised supply
Upcoming EU legislation puts a strong emphasis on locally sourced materials for batteries, as well as ensuring the finished product is recyclable. CATL has announced that it is looking into Europe-based supply for battery materials.
The positioning of the plant, in eastern Hungary and not far from the Romanian border, is intended to serve as many European customers as possible. CATL said that it also intends to supply BMW, Stellantis and Volkswagen from the plant.
To power the site, CATL has committed to using renewable energy and is investigating viability of local solar power. Debrecen has a higher-than-average hours of sunshine per year than Budapest (2,043 vs 1,988) and laid the first stone for a major solar power plant on June 30 this year.
A Mercedes-Benz spokesperson told Automotive Logistics: "In line with our Ambition2039 [environmental initiative], the cells produced by CATL in Hungary will be produced CO2 neutrally. For the first time, the CO2 neutral battery cell production for the latest Mercedes-Benz models was audited and certified by third party companies Dekra and SGS."
The factory is currently pending board approval, before ground is broken on the greenfield site that has been selected.