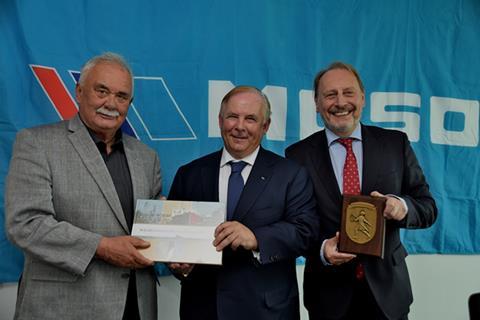 Car transporter Mosolf has moved into an office at Jade-Weser-Port, Wilhelmshaven, northern Germany, with a view to expanding its vehicle logistics operations as well as starting the production of electric utility vehicles.
"From Wilhelmshaven, there is a very good opportunity for waterborne and on-shore automobile logistics in the area of vehicle handling as well as automotive services nationally and internationally," said CEO Joerg Mosolf.
The group, based in Kirchheim unter Teck, near Stuttgart, southwestern Germany, has 18 vehicle-handling sites in the country, plus six others in Belgium, the Czech Republic, France and Poland.
In addition, Mosolf is examining whether Wilhelmshaven could be a potential location for its planned production of small electric utility quadricycles.
The company has set up Tropos Motors Europe in Datteln, North Rhine-Westphalia, to produce and distribute such vehicles. Wilhelmshaven could be a base to supply northern Germany and Scandinavia.
Mosolf is in talks with the Lower Saxony state government and Jade-Weser-Port authority to develop its plans.
Among recent developments at Wilhelmshaven is the VW Group officially opening a global packaging centre, to be managed by Imperial Logistics