Chinese electric vehicle start-up Nio will start exporting vehicles to Norway in September this year, beginning with the ES8 SUV. The carmaker will also introduce the ET7 luxury sedan in 2022.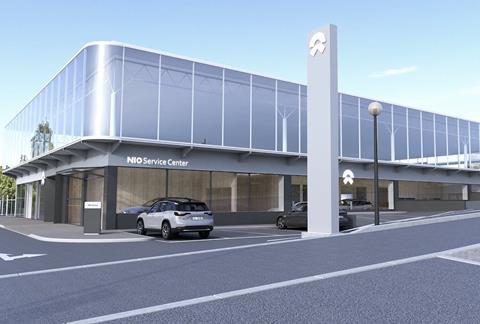 Electric vehicles are sold under a preferential tax system in Norway, making them extremely popular in the country. In March EVs accounted for 56% of all new vehicle registrations.
Nio will be opening a service and delivery centre in Oslo in September followed by four additional centres next year in Bergen, Stavanger, Trondheim, and Kristansand. The carmaker said that its aftersales service network would expand nationwide in 2022 and it would also be offering a vehicle pick-up and delivery service.
"The decision to have Norway as our first destination overseas is backed by long-term thinking," said Nio founder and CEO William Li. "Norway is the most EV-friendly country. Meanwhile, its culture of loving nature and innovation resonates with Nio's vision in many ways."
Nio signed a strategic partnership agreement with the Norwegian EV Association in 2018.
"The EV market is fast-growing and it is really good to see more and more EV brands entering Norway," said Christina Bu, secretary general of the Norwegian EV Association.
Nio follows Xiopeng Motors (XPeng) to Norway. The rival Chinese carmaker started exports of its G3i electric SUV to Norway last September.