The rise of EVs and higher customer expectations are putting pressure on inbound supply chains and forcing structural changes. Marcus Williams reports from The Supply Chain Conference in Atlanta
As the car industry moves toward a more responsive manufacturing system producing connected and customised, autonomous vehicles with electric powertrains, its supply chain is transforming from something linear to more of a supply network based on real-time data sharing.
As delegates at this year's Supply Chain Conference in Atlanta heard, that is causing disruption across the industry, including in the transport, logistics and retail models underpinning the traditional push model of production. Online purchasing of vehicles, and aftermarket parts and services, is also transforming normal outbound supply lines.
To survive this transition, carmakers, suppliers and logistics providers require faster real-time data to inform their processes but there is currently a lot of resistance to sharing information along the tier structure and to adopting the technology that supports it. Blockchain, the open, distributed transaction ledger technology that provides visibility on business process, is just one example.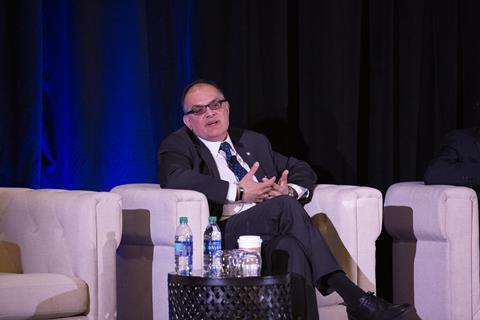 "The automotive industry is not making the most of blockchain because of an inbuilt inertia over being more transparent and a hesitancy to share information down the tier structure," confirmed Sven Dharmani, global automotive sector supply chain leader at business analyst and consultancy, Ernst and Young.
Some of that failure to adopt more visible and agile processes is down to the traditionally longer model lifecycles that vehicle manufacturing is based on and some of it is down to the combination of plant location and an ageing workforce, according to Dharmani. Traditional carmakers are not located in the hotbeds of tech talent where the new generation of supply chain experts want to live. However, changes to vehicle architecture and new mobility patterns are forcing a shift in the manufacturing and logistics landscape.
Keeping up with current events
George Grahovac, Honda of America's new senior manager at its North America Operations Office, highlighted the carmaker's spend of $1.2 billion in getting parts from its 600 tier one suppliers to its plants in the region, and pointed out that cost pressures were increasing in the supply chain for a number of reasons, one being the shift towards electrification.
This move to electrification will have a big impact on the logistics sector, according to Nick Bailey, head of research at industry analyst, Transport Intelligence.
"The change is going to be profound but it is hard to judge what exactly those changes are going to be," he said. "However, we can see some first principles at the base level of how supply chains might change."
One of the major focuses from a logistics perspective will be the management of the battery supply chain and the movement of batteries to assembly plants, according to Bailey. International forwarding services will develop to move the lithium battery cells from Asia to battery pack assembly plants across the world and overland services will be needed to move those battery packs to the production line on a just-in-time and just-in-sequence basis.
According to Bailey, production is going to become a huge and distinct industry driven by scale and volume, which will make it difficult for smaller producers to get the economies of scale necessary to compete, something that will drive out smaller producers. That in turn will affect pricing in the industry.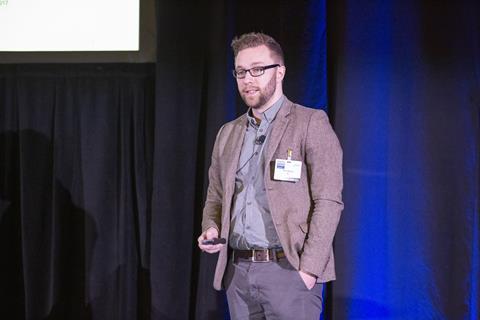 "It is going to be very hard, unless your battery production lines are running at the same level as Tesla, to be both a carmaker and a producer of batteries that are competitively priced," said Bailey. "We see over time the battery production cycle becoming a volume game and becoming a commodity that will be bought in."
Tesla is still ahead in terms of global EV sales with more than 245,000 sold last year, just ahead of Chinese rival BYD, which sold more than 229,000. However, the Chinese brands make up half of the top ten EV sales (BAIC, SAIC, Geely and Chery being the others) and China is leading investment in lithium and cobalt mining in the world's largest sources of the material in South America and Africa (Tesla's US gigafactory in Reno, Nevada, is 150 miles from a prospective lithium mine that could be up and running by the end of 2020).
Supply and demand mismatch
Amy Paulsen, director of logistics at EV maker Rivian, pointed out that supply was not matching demand in the global cell allocation for EV batteries at the moment.
"If you are the highest bidder you get an allocation of cells, so your supply chain starts out almost at a position of being starved for raw materials," she said. "That situation is ripe for disruption, so when we are moving cells we are watching every transport milestone like a hawk. We are doing everything we can to get that to our line."
At the same time, electric powertrains will dictate a shift in the nature of the components used to power a car from traditional mechanical engineering to electrical and electronic engineering. A combustion driven powertrain has hundreds of moving components, while the average number in an EV is around 20; some powertrains could have only 12 moving parts, said Bailey. That is going to have a major impact on inbound supply chains and, while the battery is complex to move and store, it can be more easily integrated.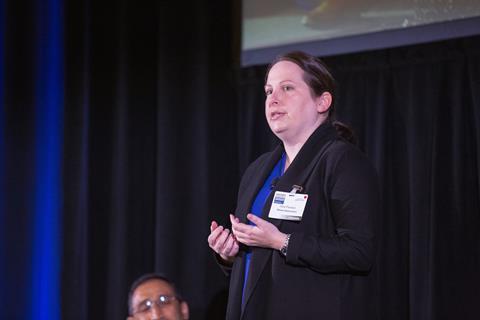 While China is a leading battery supplier, it is also making a high number of electronic components. Paulsen said Rivian had been dealt some regulatory curveballs over the last year that also revealed how susceptible the new EV supply chain was to trade and tariffs. The US trade dispute with China last year saw tariff charges of 25% imposed on a range of Chinese imports worth $34bn, in addition to aluminium and steel tariffs of 10% and 25% respectively.
"It has gotten tougher to bring some commodities in and we are really having to come up with creative solutions to avoid adding cost to our bill of materials," she said, adding that regulatory issues were big challenges at the moment.
Ensuring supply of electronic components is also down to a close relationship between the carmaker and their contract component manufacturers, as well as the 3PLs moving the parts between the two.
"You might be looking at their inventory six months or a year ahead to understand the global commodity market and ensure supply is maintained and you don't have a shortage," said Govin Ranganathan, head of logistics at electric vehicle-maker Nio USA. "You have to work with them to make sure that they are able to build your complex modules because we are start-ups and plant shutdowns adversely affect us."
Quick wins made cleverly
Toyota is looking at the ways in which IT can help deal with the mundane, daily tasks and make more time available for its staff to prepare longer-term strategies, meanwhile.
Anu Ratnam, systems integration, innovation and analytics manager at Toyota Motor NA, said the carmaker was using AI, machine learning and robotic process automation (RPA) to make quick wins in simple everyday tasks to take the pressure off day-to-day operations.
Ratnam said RPA executed simple repetitive functions, such as collecting and compiling information for use by warehouse and transport planners, much more quickly and with accuracy without relying on human intervention.
"Let the routine work be done by bots," said Ratnam. "We have looked at self-service models and applications that can be built by floor team members who need to pull information out of the systems. They don't need to be sitting in there and working every day on the basic things. We are rolling out bots that are able to do that work for them."
Tom Roberts, vice-president of global automotive business development at QAD, went a step further, suggesting that machine learning and RPA were essential to fill the skills gap currently affecting the logistics industry.
"As the skills required for the job go up and the skills available are challenged every day, we need to think about automation and what you can put in there in terms of machine learning," he said.
On the other hand, René Deist, CIO at tier one supplier Faurecia, made the point that everyone in the automotive supply chain needed to hire people with IT skills and capabilities, including those with expertise in AI and big data.
"I am convinced that everyone will work in IT," said Deist, stressing that all future supply chain jobs would be IT based, rather than subservient to it.
"You will all use IT methods to create the product of the future and you will use the supply chain IT to enhance it," he commented.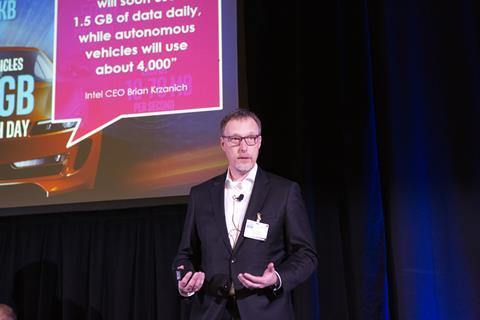 OEMs and suppliers would have to be agile to tackle future problems, added Deist, which would be solved with plant or warehouse workers enhanced in their capabilities by the latest IT.
"You need people who are agile and able to put a project together, people skilled in process design and software development, and your company will need a competent strategy to make it happen."
Keith Bardo, manager of operations, at Porsche Logistics Services' Atlanta Parts Distribution Center, also pointed to how closely his division was working with technology to improve process efficiency on the aftermarket side of the business, which was also suffering high competition for skilled staff.
"We all face a challenge as far as competition for quality labour goes in our distribution and fulfilment centres," said Bardo. "This leads to us having to work very closely with IT and tech to improve process efficiency and figure out what kind of technology we can bring in to reduce our reliance on having the most labour at a site to meet customer expectations."
Bardo said those expectations had been heightened because of "the Amazon Prime experience", so customers wanted replacement parts at the Porsche dealers as fast as possible, something that put a strain on operations in terms of managing transport costs and reaction times, especially with dealers who are more remote from the carmaker's distribution centres.
Outdated business processes
However, the application of new technology is only as good as the business process it is supposed be supporting. Chet Harter, vice-president of digital business systems, automotive and industrial machinery at business software provider SAP, pointed to the mismatch in updated enterprise resource planning (ERP) systems and the processes still being used at some companies.
"One of the things that dismays me is that they have changed computer technology every five years but are still using the same business processes they used in 1995 because of a 'this is the way we do it' mentality," he said.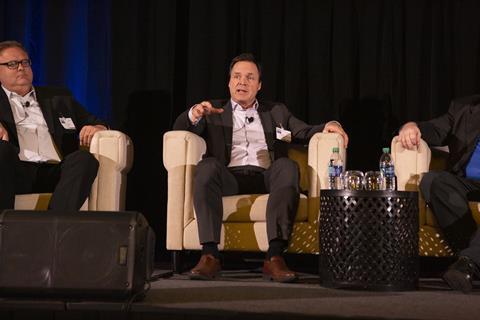 Today, the supply chain is moving from a system of financial record to a system of interaction, said Harter. The technology is out there to run a real-time system but it is being wasted by a batch operation mentality.
"Batching receipts at the dock when there is a break in the action is not real-time," said Harter. "Production postings accumulated and submitted at one time, which makes the processing go faster, is not real-time. What you are doing instead is running a real-time system in a batch mode."
He added that while the financial records were what they needed to be, the people working in materials, manufacturing and maintenance did not have a real-time system with which they could determine the problems in front of them and diagnose those problems.
"Companies need to set up their systems to match the reality of their business and capture the data as it happens," said Harter. By bringing business processes up to date with the potential for real-time interactive data gathering, companies had the ability to create a digital twin of the enterprise in the ERP system and improve visibility on such things as threats to shipment time, cost structure and the risk of having to use expensive premium freight, he said.
The Supply Chain Conference is part of the global Automotive Logistics series of events.