Electrification requires links between OEMs, logistics providers and energy giants, said Nissan, Ryder and Cirba at the Automotive Logistics & Supply Chain Global conference in Detroit.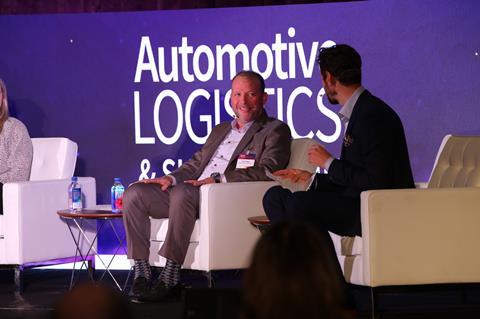 At this year's Global event, there were some clear themes emerging across all topics in the sector: supply disruption is inevitable, mitigating risk is part of daily business – and all of that is possible with collaboration. These lessons also apply as the automotive industry electrifies vehicles and supply chains across North America. In particular, it's necessary for OEMs, automotive suppliers and logistics companies to work together to build, distribute and deliver the infrastructure to speed up production and adoption, and thus to partner with different stakeholders in entirely new ways.
To effectively roll out electric vehicle production the material supply chain for battery components has a high-profile role, with concerns about lithium supply being addressed at a government level, as the US Department of Energy revealed at the conference. However, building batteries is no use to consumers if they can't then charge them – or if a gigafactory has plenty of materials but no power to manufacture cells with, as has been a risk for plants worldwide this year, including as a result of the energy crisis in Europe and extreme weather in China.
Darren Epps, senior director of advanced vehicle technology at logistics provider Ryder, said that collaboration with the energy sector was a new and crucial part of the electrification journey. "I spent part of my career in the utility industry on the electric transportation side and there were partners, there were people that were talking to each other that never had to talk before. A utility provider and an OEM, like Nissan, never had to talk in a hundred years. So you do have to break through those barriers and establish those relationships. I think that's going to be critical when you talk about a transformation like what we're seeing today."
Watch the full video of the panel on EV supply chains featuring Nissan, Ryder and Cirba Solutions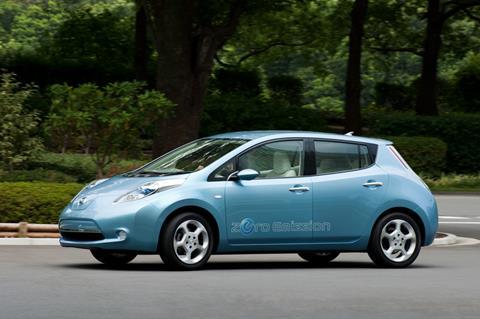 Shock to the system, outbound as well as inbound
Supply of parts is one thing, said Chris Styles, vice-president of supply chain management at Nissan North America, but there might be a bigger challenge in moving finished vehicles. "Some days the inbound side may be running much smoother and therefore, easier than than the outbound and vice versa," said Styles, noting that Nissan has built the electric Leaf in the US for a decade, and was now investing heavily to build new electric products in the US, including at its plant in Canton, Mississippi. "But inbound, at the end of the day, we're accustomed to dealing with all of these types of parts and commodities and components. I don't know that [electrification] is really going to make it more difficult.
"The outbound side is probably going to be the one that creates the bigger challenge when it comes to all the talk around infrastructure," he said, emphasising that working with charging infrastructure companies, as well as utilities companies supplying power and ultimately, end-of-life handlers for vehicles and parts, was essential. "On the back end, the recycling side of it too. That's something that can be an afterthought in a lot of areas that are working on these types of future programs. But it's totally got to be in the whole plan because you really got to look at the whole lifecycle of not just the car, now you've got the back end. What's going to happen with that very costly component?"
Electric vehicle logistics had an unexpected – and unwanted – time in the spotlight earlier this year when the Felicity Ace vehicle carrier caught fire. Although forensic investigations are still ongoing into the inferno, the loss of thousands of (mostly luxury) vehicles worth an estimated $334.6m and subsequent scrapping of the carrier ship itself highlighted the differences in risk for carrying battery electric vehicles, a significant number of which were involved in the fire.
"The outbound side is probably going to be the one that creates the bigger challenge when it comes to all the talk around infrastructure. On the back end, the recycling side of it too… it's totally got to be in the whole plan because you really got to look at the whole lifecycle." –Chris Styles, Nissan North America
Stephanie Dix, vice-president of operations and global logistics at battery recycling experts Cirba Solutions, said that the risks could not be overlooked when it came to properly transporting lithium-ion batteries. "I think anything when you deal with Hazmat [hazardous materials], it's kind of a speciality, right? Unfortunately, all of us have seen in the news headlines about what can happen when things aren't stored correctly or transported because these are very volatile battery chemistries. So, again, education is incredibly important."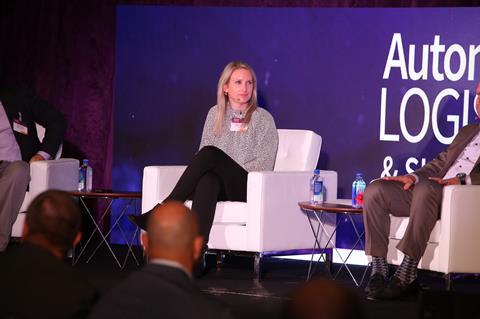 Dix said that for any company that needed to move batteries, collaborating with logistics suppliers and any company handling them was essential. "Get in, make sure that things are packaged correctly, fire suppression items are used, making sure that people understand how to identify battery chemistries so they know what they're shipping, what's going on the road.
"We work with creating special packaging for batteries that have been stress tested or damaged in our own facilities," Dix continued, about Cirba's own solutions. "We also have fire suppression racks and are working on new technologies such as early detections that go in the bung hole of a drum. So if it started to give off gas or if the drum content started to get hot, it would send a signal to the driver's phone to give them a heads up that they're about to have an occurrence, just to try and catch things ahead of time, because all these things need to be done to ensure that these batteries move safely on the roads with all of us."
Decarbonising logistics through alternative fuels and electrification
For logistics companies, too, there is a demand to reduce not just the emissions of the vehicles they are delivering but the ones they are transporting them with. As OEMs come under greater and greater scrutiny of the lifetime carbon cost of building EVs, the transport of parts and finished vehicles has to be part of the process and its own challenge, to decarbonise fleets.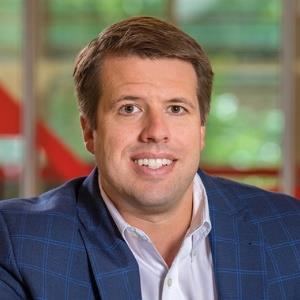 "[With] electrification and then also biofuels, hydrogen, you're going to have mixed fleets and that does introduce a lot of complexity," acknowledged Epps. "Being nimble across the supply chain is going to be really important as this is new. Just as an example at Ryder: for 90 years we've been very good at maintaining complex engines. Now you introduce electric trucks." That means more certification and training for technicians and potentially different facilities at maintenance points – or different maintenance cycles to adapt to.
Styles said that Nissan's outbound logistics providers, in particular, were starting to experiment with electrification. "We're going to implement utilising some electric-powered trucks in California [to transport vehicles] – in a small loop kind of scenario so that they can be utilised. Basically we have to charge maybe once a day or something like that, in line with driver hours."
The challenges cannot be underestimated, the panel was keen to emphasise, however, collaboration will be the industry's great strength in solving problems. "We always use an analogy around work that it feels like we're all on a bus and we're travelling 200 miles per hour down the road, we're trying to change a flat tyre at the same time," said Dix. "But the good news is there's a lot of people on the bus. Everybody wants to help change their tyre. So as long as we all work together, I think that we'll be in a good place."
Videos and interviews from the 2022 Automotive Logistics and Supply Chain Global Conference, which was held September 20-22, 2022 in Detroit, are available to view in full to registered users of Automotive Logistics.Watch all videos here